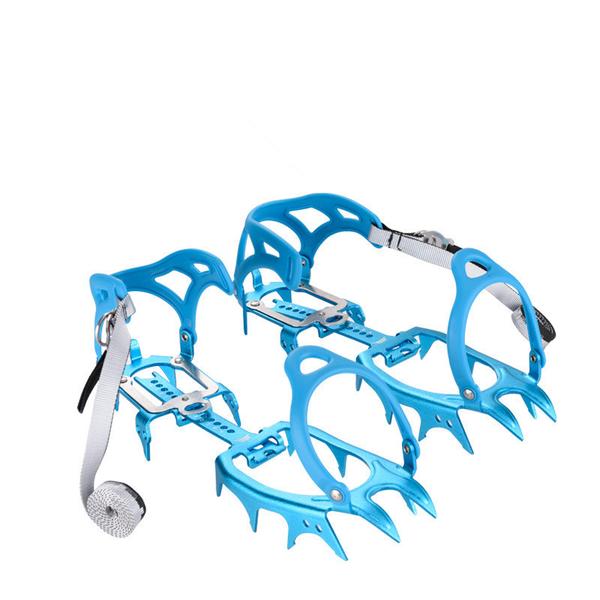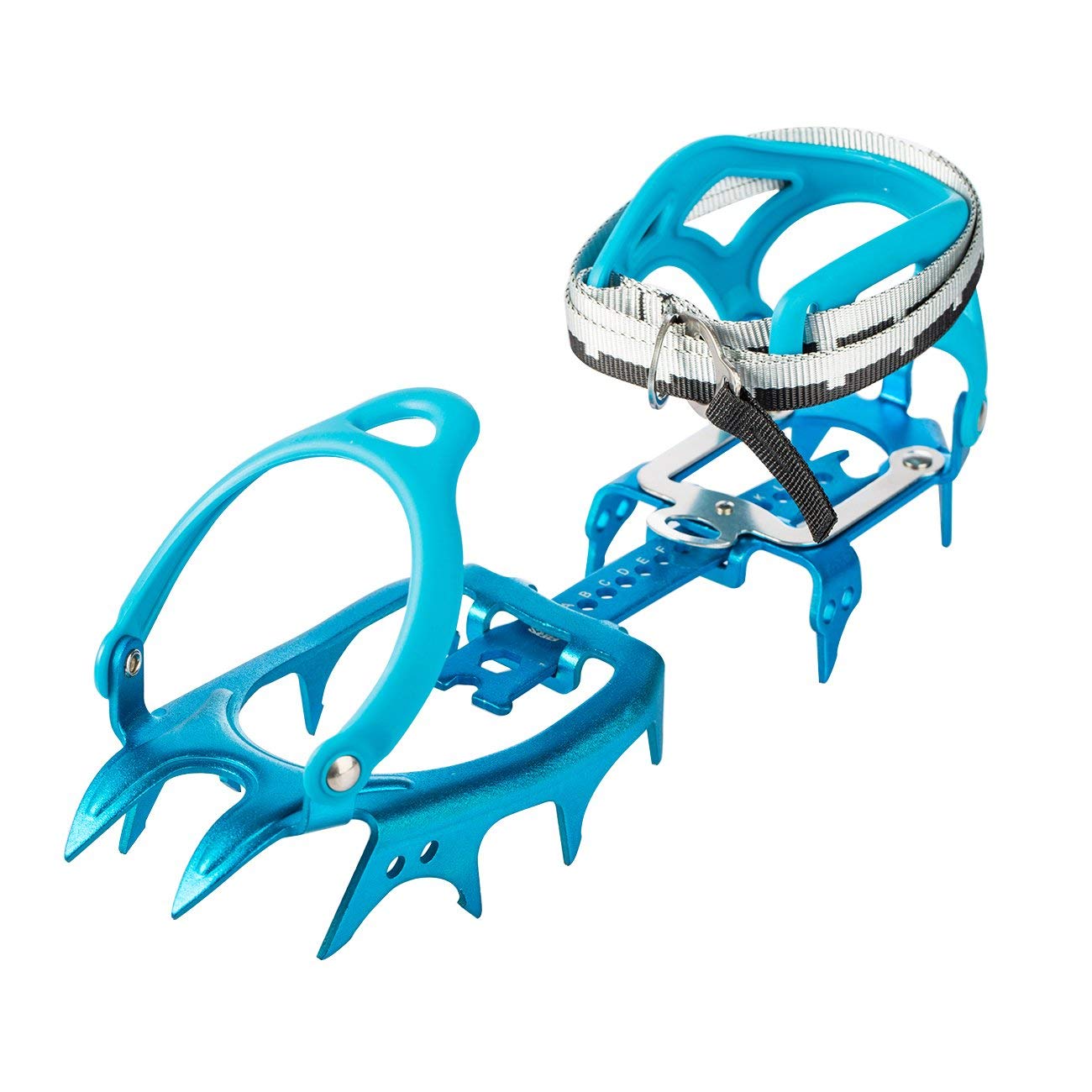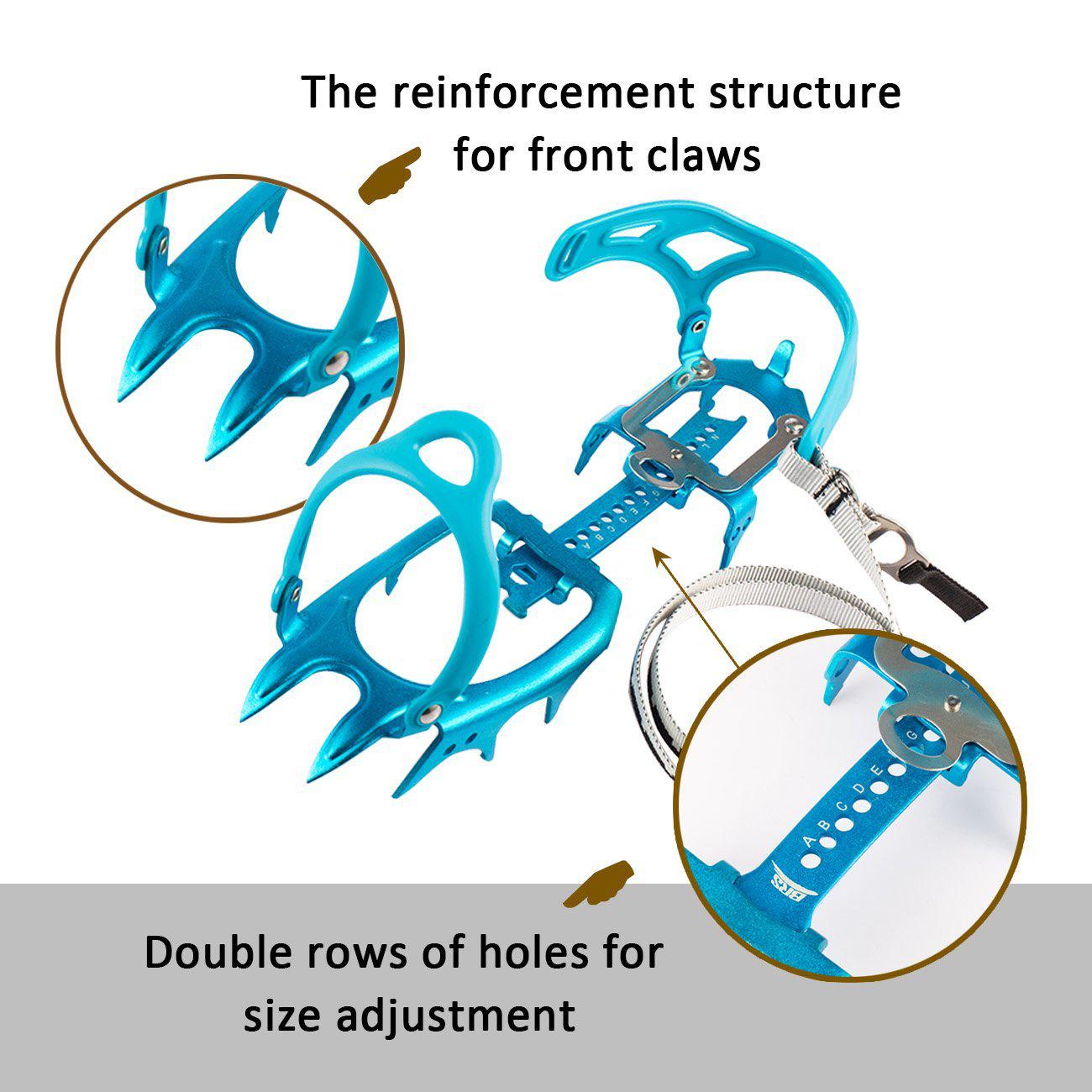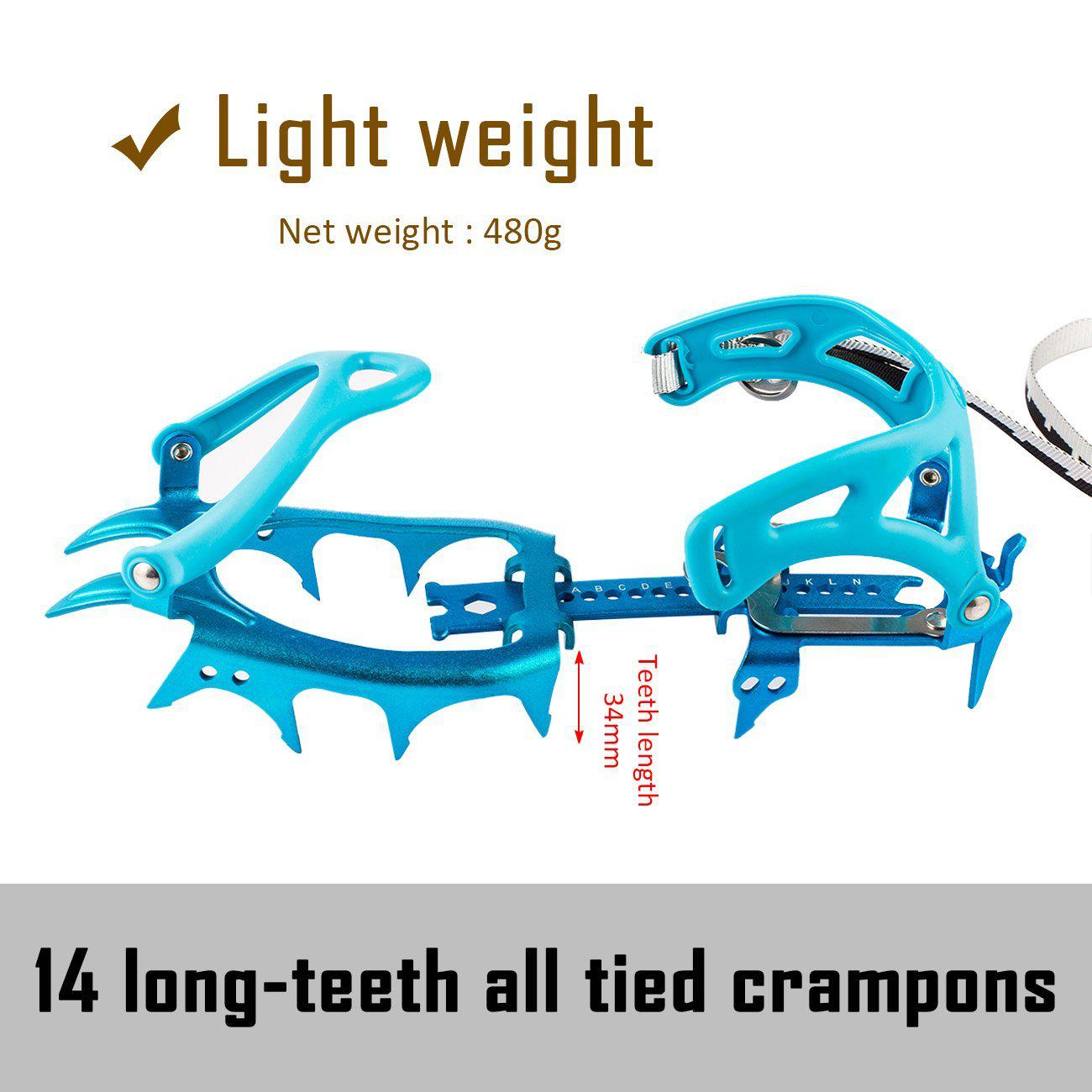 14 Teeth Ultralight Aluminum Alloy Crampons - LIMITED AVAILABILITY
These Ultralight 7075 Aluminum Alloy Crampons are perfect for backpackers who travel light and fast over icy passes. 14 teeth penetrate into the ice holding you firmly to the ground as you traverse mountainsides. Weighing in at only 17 oz you'll barely notice the extra weight in your pack when they aren't needed. They are easily adjustable to accommodate rigid boot/shoe sizes 36-46, women's size 4 to a men's size 13. These crampons are good for trekking however no aluminum crampon should be used for ice climbing or walking on rocky terrain. Crampons require a rigid shoe, not appropriate for use with traditional trail running shoes. A storage bag is included for the crampons.   
Not recomended for flexible shoes, trail runners, sneakers and the like.
Ideal for walking, climbing, hiking, ice fishing, etc.

Note :
1.Crampons Only, shoes displayed in pictures are NOT included.
2.Crampons are designed to use in hiking on even ice road, iced over trails/switch-backs; do not use for ice climbing 
WARNING:
The snow traction equipment described here does not eliminate the risk associated with snowy and icey conditions. When wearing such equipment as described above, always use caution, extreme care, and common sense. Failure to do so could result in injury or death. The user alone is responsible for determining whether his/her experience combined with the equipment, terrain and weather present a risk. Use only in outdoor conditions. The user alone assumes responsibility for the safe and proper use of this product and any risk associated with its use. Activities involving the use of this equipment are inherently dangerous.