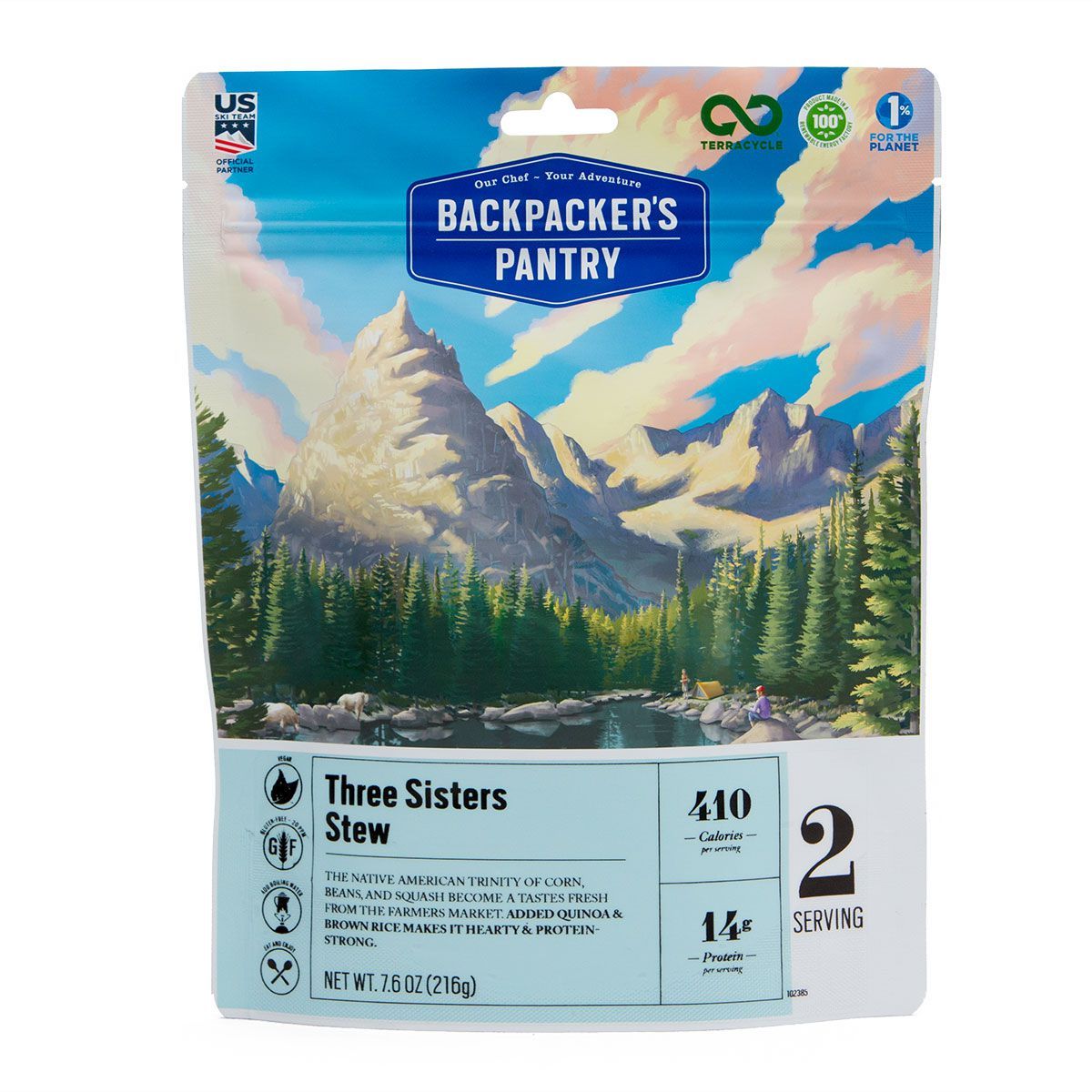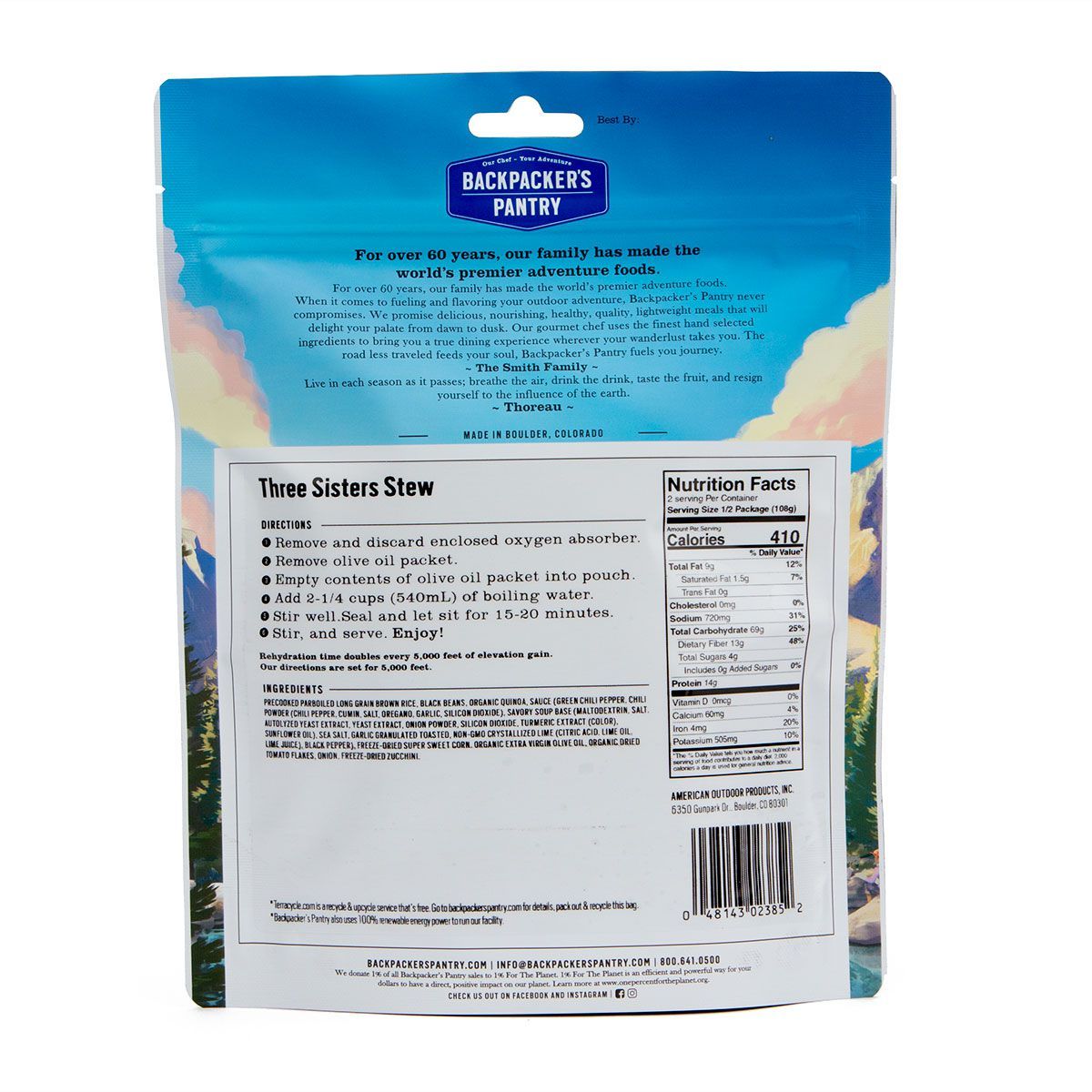 Backpacker's Pantry Three Sisters Stew
The Three Sisters Stew is fantastic fuel for backpacking, bike touring, climbing, kayaking, or even travelling. It is a hearty two serving pouch of wholesome brown rice and quinoa topped with zucchini, corn, and black beans. It is both Vegan and Gluten Free and contains no genetically modified ingredients. It has become a top seller, once folks try it to see what it is all about. See for yourself!
The native American holy-trinity of corn, beans, and squash become a tasty, hearty, high protein stew with the addition of brown rice and quinoa. Makes two 15oz. servings. Nut Free. Soy Free. 17 grams of Protein per serving.
ALLERGENS: NONE