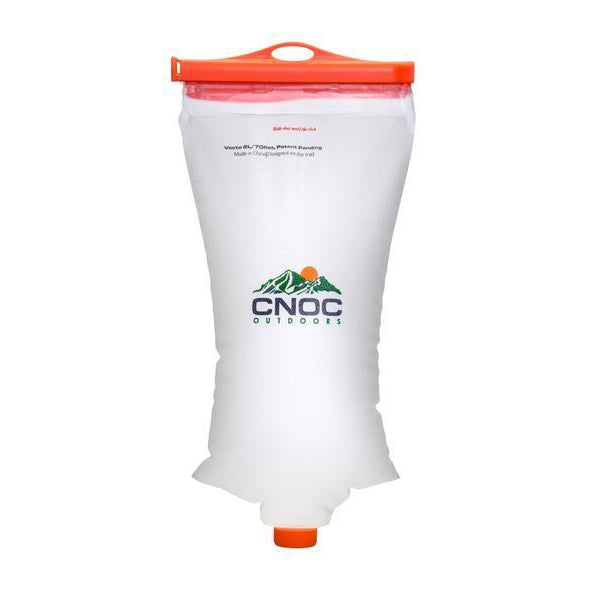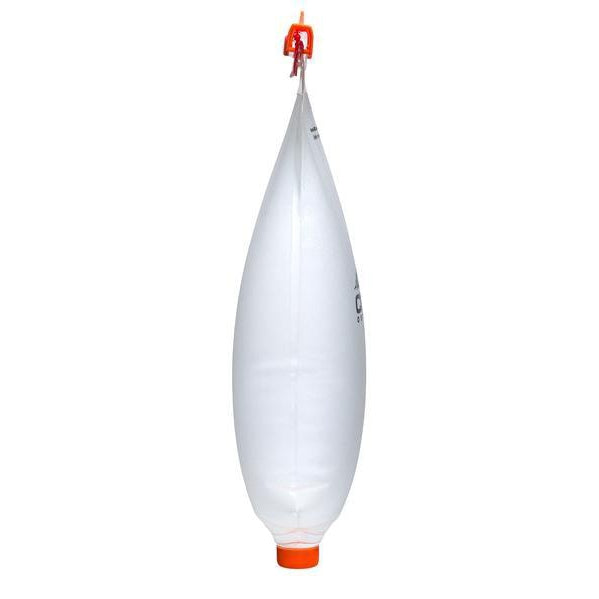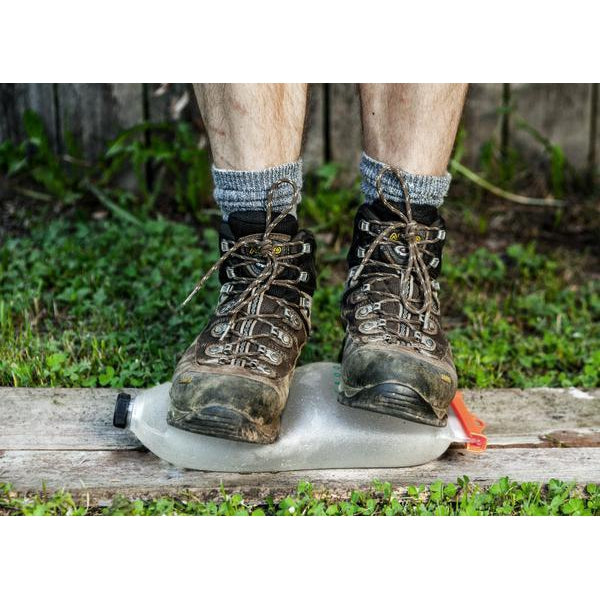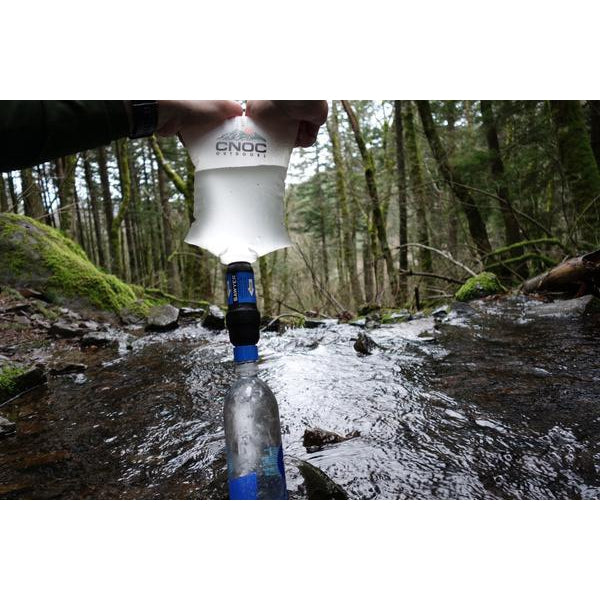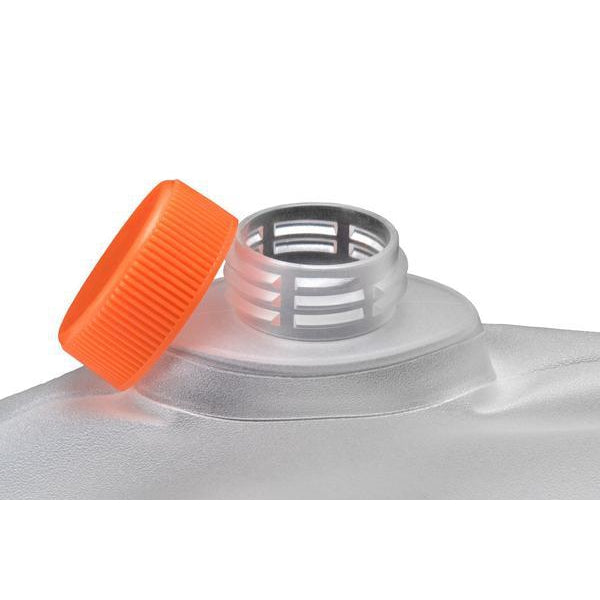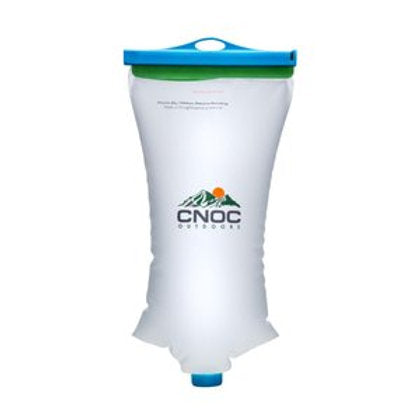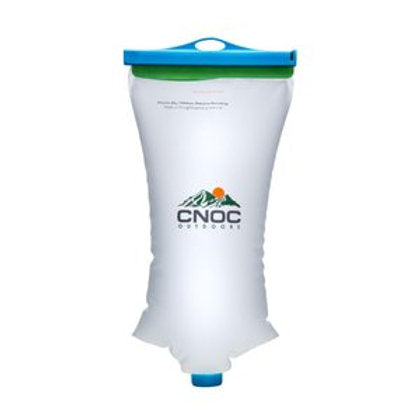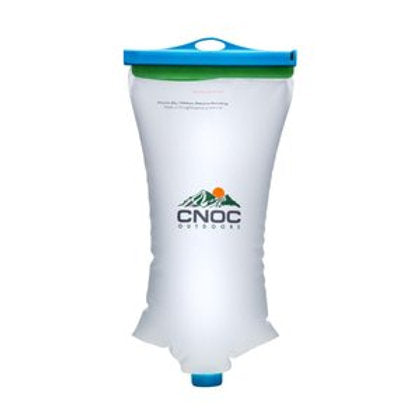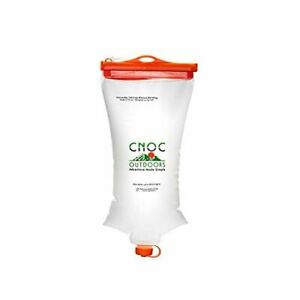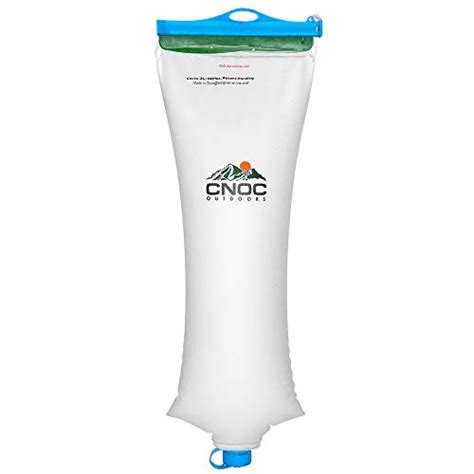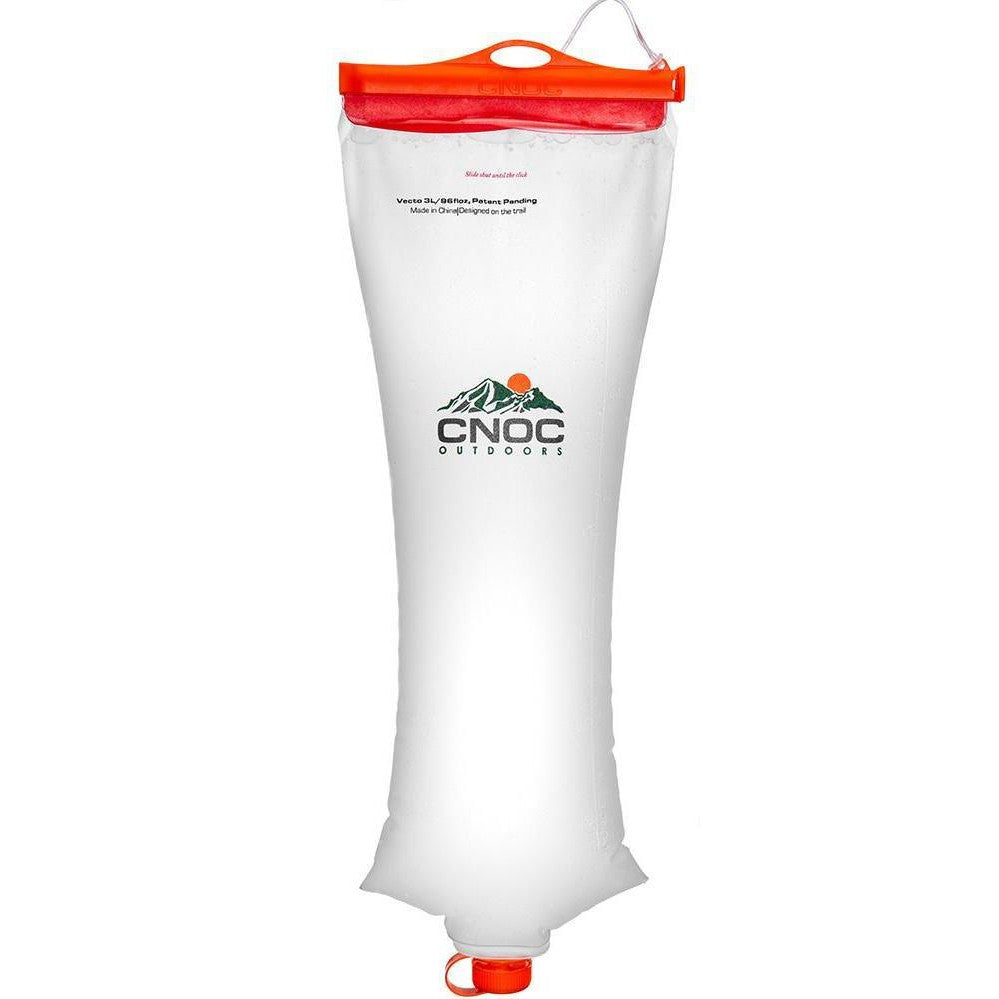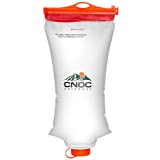 CNOC Vecto Water Bladder
Making filling and carrying water in the backcountry easy, the Vecto offer 2 liters capacity in a lightweight package. 
The Vecto is a soft, 2 liters (68 oz), collapsible water container with a patent-pending dual opening system that allows for easy filling from a wide opening on one side and a narrow mouthpiece on the other, which can be used for drinking, water filtration systems, or converting into a hydration system.
**Updated slider for March 2018 with superior seal**
**Updated, stiffer neck and thread for May 2018**
Features:
Patent pending dual opening design - slider sealed wide opening and 28mm standard soda style screw neck
Easy to fill and clean - wide opening allows easy filling from any water source and simple cleaning
Lightweight and compact - at only 2.6 oz and packed size of 7x2x1.5 inches, it is a must have collapsible container
Durable yet easy to use - despite the soft material, the Vecto has a breaking point of 220lbs
FDA approved and BPA
Anyone who has ever used a collapsible container with a standard narrow opening knows how frustrating it is to fill. If you have ever tried to fill one in the outdoors, it is doubly hard, since you need to find just the right flow of water to fill the container. We wanted a product that would make it easy to fill a water container outdoors while staying functional and usable.
The Vecto design has three main goals: easy to fill using the wide opening, easy to drink and filter using the standard narrow opening, and collapsible for easy carrying. The Vecto makes filling your collapsible container easy and quick, leaving you with more time to enjoy the outdoors and less time wasted on dealing with necessities.
Whether you need a truly versatile collapsible container, easily converted hydration system, an emergency water carrying system, gravity filtering system or the best way to make cocktails, the Vecto is for you.
Please note: TPU is a porous material and so is not completely smell free after production, please clean prior to use.
Specifications:
Capacity: 2 liters / 68 fluid oz
Packed size: 7x2x1.5 in / 17.5x5x3.75 cm
Trail size: 13.5x7 in / 34x17.5 cm
Weight: 76 g / 2.6 oz
Made from FDA approved eTPU
BPA free
Operational temperatures: 14°F (-10°C) to 122°F (50°C)
The "Sawyer Thread" is 28 mm and the "Katadyn Thread" is 42 mm.