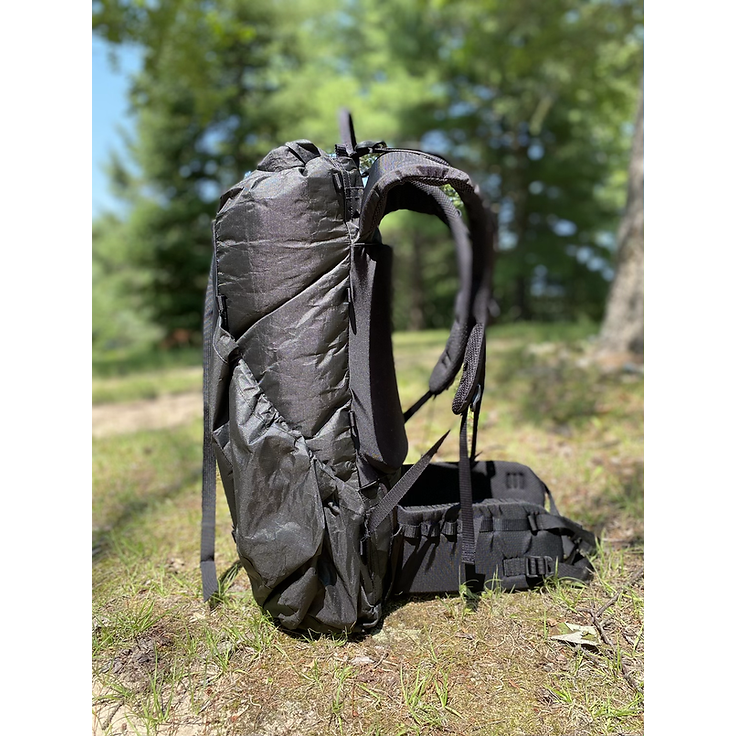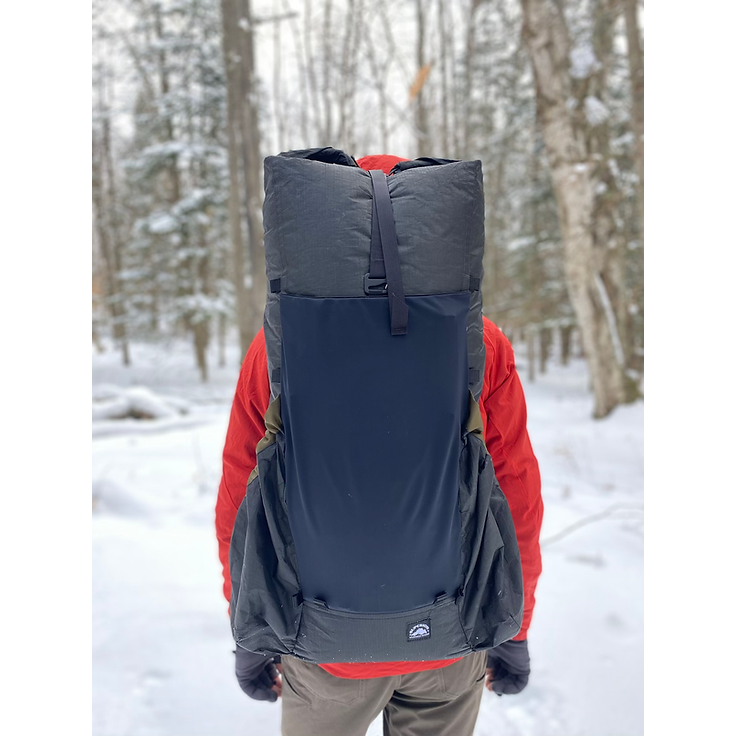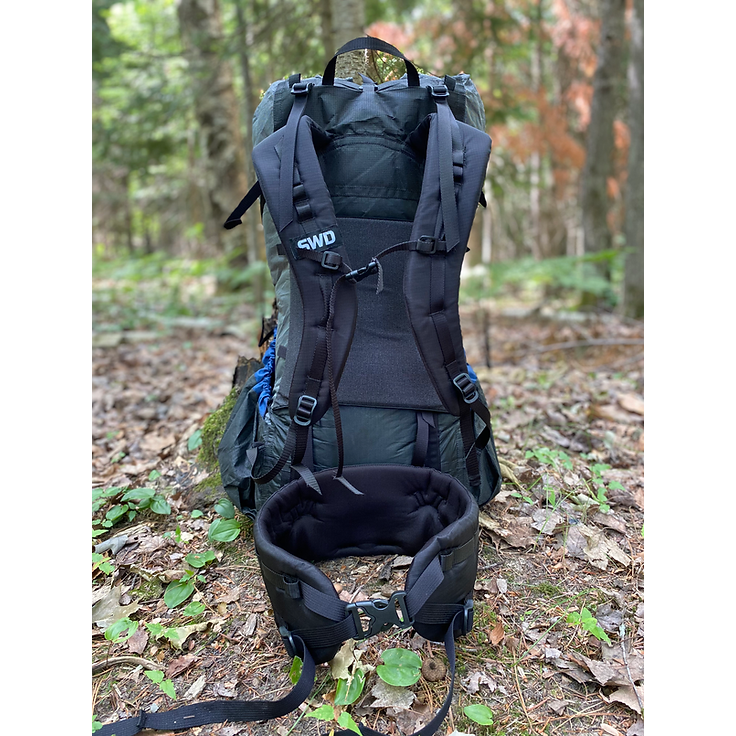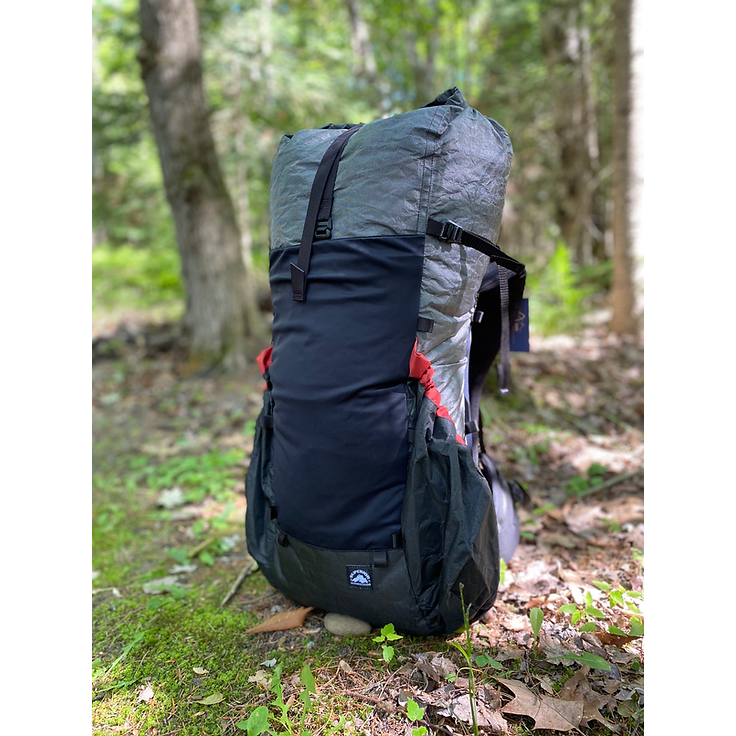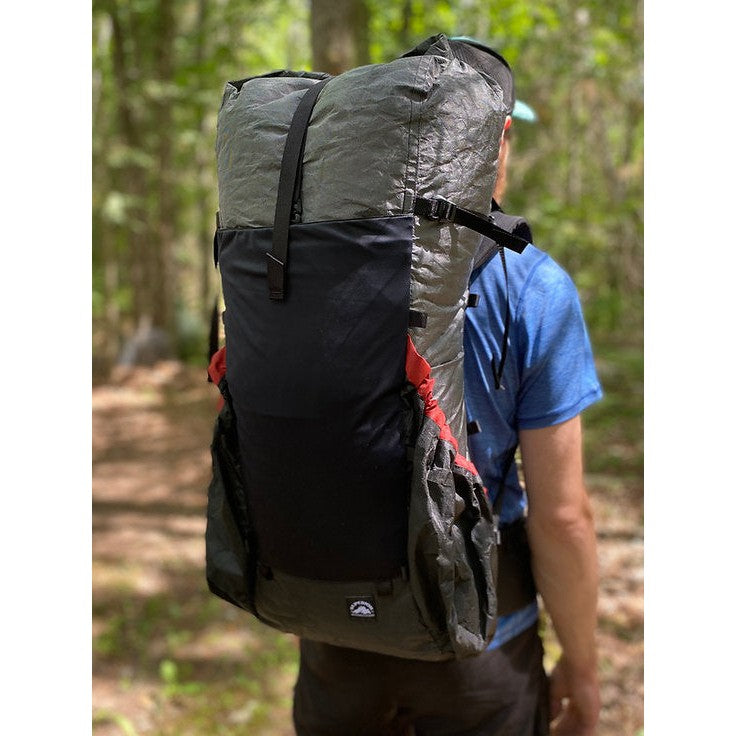 Superior Wilderness UL 50L Long Haul (2023)
Ultralight Long Haul 50L - Internal Frame
The Ultralight Long Haul has all of the same features as our classic Long Haul pack, but it is made out of Ultra200 Ecopak, a 3.5oz UHMWPE fabric. This fabric is much more durable than your typical nylon or polyester fabric, but is also much lighter than other 200D fabrics. It is also laminated which makes the fabric fully waterporoof. This makes for a very durable, light and water resistant pack. 

The Long Haul is a medium to large capacity ultralight internal frame backpack that is a great do-all pack. If you have to pick one backpack to handle all of your backpacking needs this pack will get the job done no matter what the adventure calls for. It is a great choice for any thru-hike! 

This pack is very intuitive and easy to use. We've left off any unnecessary features so that you can spend less time fussing with your pack and more time on trail. It can be ran with as little as two buckles, one on the roll top and one on the hip belt which means there is little hardware to break. Or you can load it up with compression straps and external strapping if you need the extra storage space.

The 50L pack has a max capacity of 50L of internal storage, but compresses down to a very comfortable 35L when the roll top is rolled down to the load lifters. 

The Long Haul is a very comfortable and easy to use pack with a very capable frame and suspension system that can handle up to 40lbs if you need it to. Loads of 30lbs or less  are optimal and will feel like you are floating down the trail.

Endless attachment points make it easy to customize the pack to your own needs even from trip to trip. Modular compression, bottom straps and various top strap styles make it easy to add extrenal gear storage if you find yourself needing extra storage space on any given trip. When the compression straps are removed there is no hardware leftover which makes for a very clean aesthetic and minimal weight. 

The pack comes stock with a lycra pad sleeve on the back panel and a foam sit pad which can be used as a seat while taking breaks. The pad sleeve is made out of very durable Venom Mesh. 

50L specs:

Dimensions when empty:

50L internal/60L when utilizing outer storage pockets
Minimum Capcity: 35L internal/45L when utilizing outer storage
Bottom Circumference: 34.5"
Top Circumference: 39"
Unrolled Height: 36"

 

Packed/Rolled Dimensions: (Used to calculate internal volume)

34.5" lower circ
38.5" upper circ
29" height

 

50L Weight breakdown:

Base weight of the pack : 28.6oz
Pack body - 23oz
One pair of side compression straps - .75oz per pair
Top strap - .85oz
Aluminum stays - 4oz (med short)
Foam back pad - .8oz
Sternum strap - .5oz
Roll top Stiffener - .4oz
Total weight of all removable items - 7.2oz
Average weight including all optional items: 30.2oz

 

Hip Belt:

Sm 26" Sewn In
Med 28" Sewn In
Lg 30" Sewn In

 


Frame heights:
Pack Construction

These packs are hand-made by us right here in Michigan and are constructed using the finest materials and the best construction methods. These packs are ready to handle anything you can throw at them, and will give you thousands of miles of use.

All stress points are reinforced and bar tacked. 

The packs are very water resistant and are made out of completely waterproof fabric. The optional seam sealing will make the packs very water resistant, but a pack liner is still recommended especially for important items.