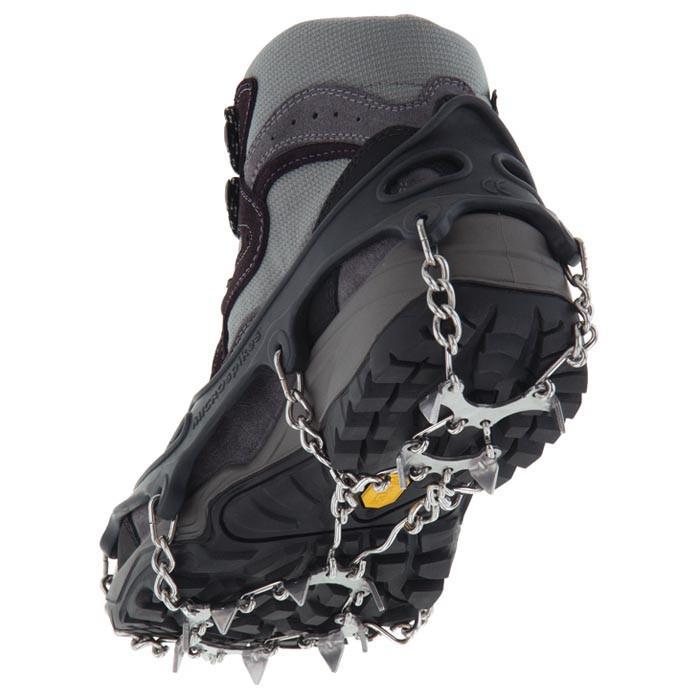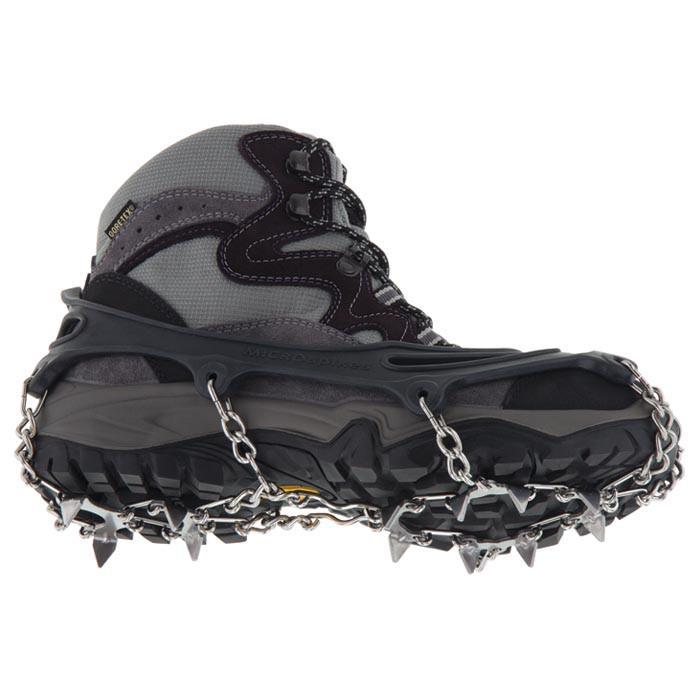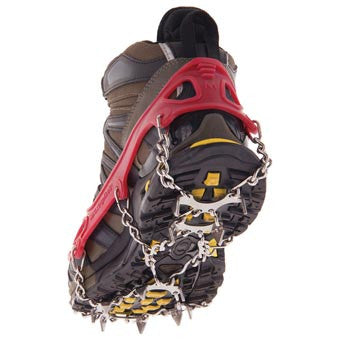 Kahtoola Microspikes - XL Only
Kahtoola MICROspikes™ are a pocket-sized traction system that allow anyone, of any age, to get out and safely enjoy winter. These slip-on spikes dig into all types of terrain: ice, packed snow, wet rocks, concrete and scree. Extremely durable, they attach securely to your footwear and require no special buckles or straps.
Weight 11oz (size Medium)
Small fits Kids' shoe sizes 4.5 - 7 / Women's shoe sizes 6 - 9
Medium fits Women's shoe sizes 9 - 12 / Men's shoe sizes 7 - 10.5
Large fits Men's shoe sizes 10.5 - 14
X-Large fits Men's shoe sizes 14 - 16
2 FOOT ADVENTURES' CAUTION:

The snow traction equipment described here does not eliminate the risk associated with snowy and icey conditions. When wearing such equipment as described above, always use caution, extreme care, and common sense. Failure to do so could result in injury or death. The user alone is responsible for determining whether his/her experience combined with the equipment, terrain and weather present a risk. Use only in outdoor conditions. The user alone assumes responsibility for the safe and proper use of this product and any risk associated with its use. Activities involving the use of this equipment are inherently dangerous.