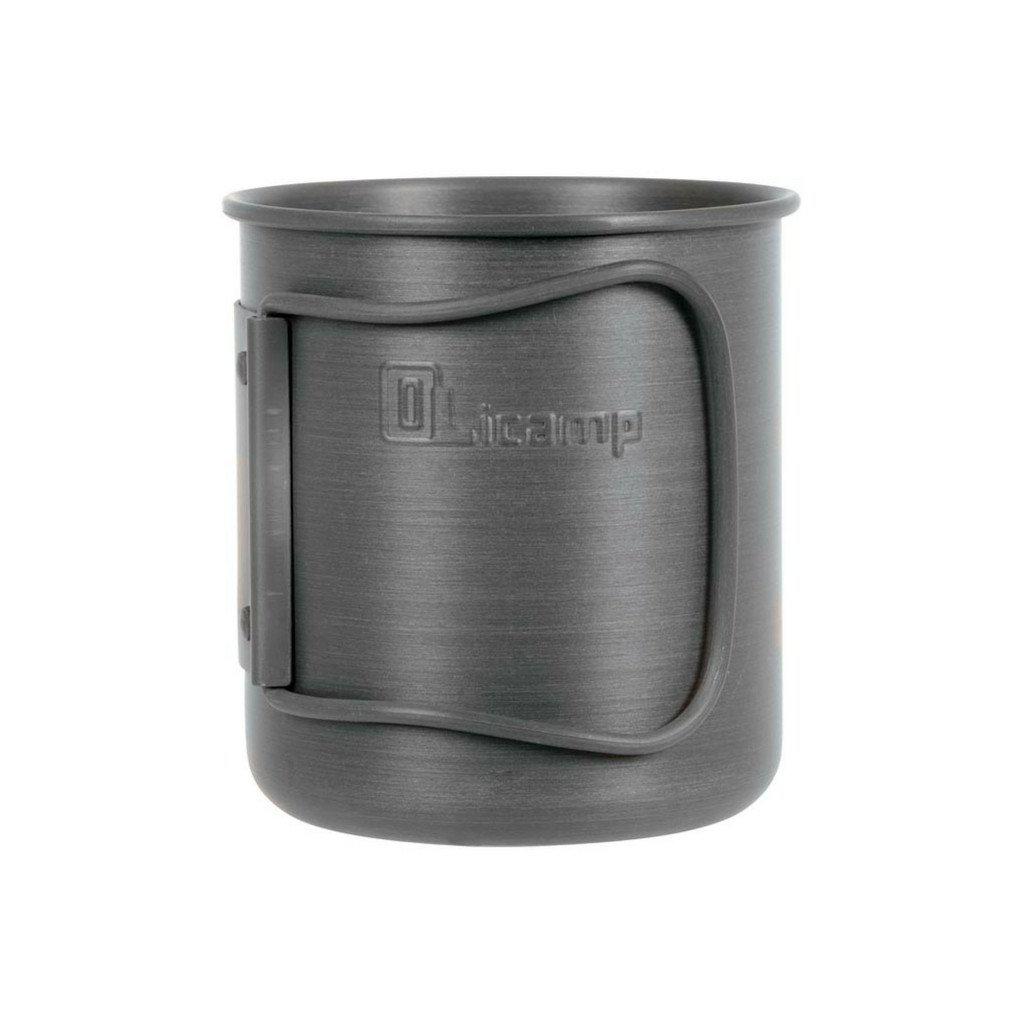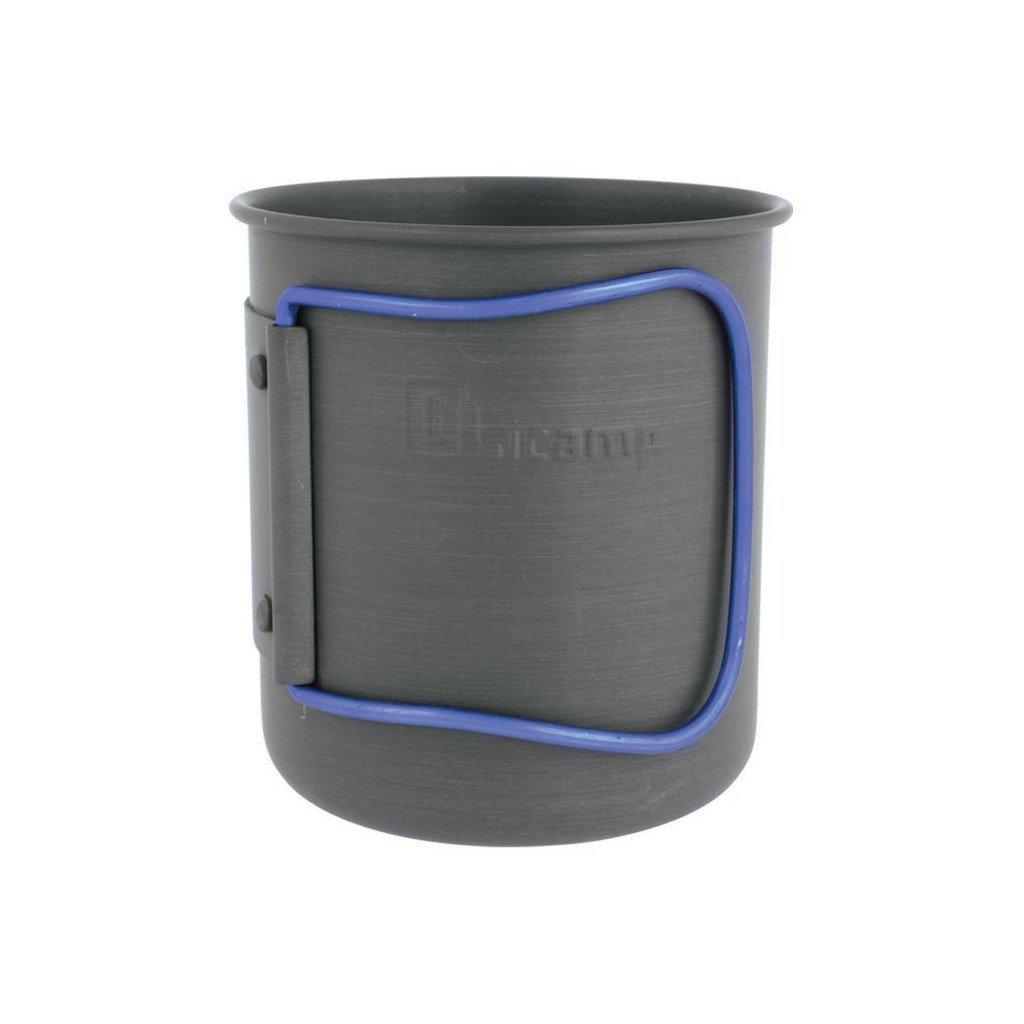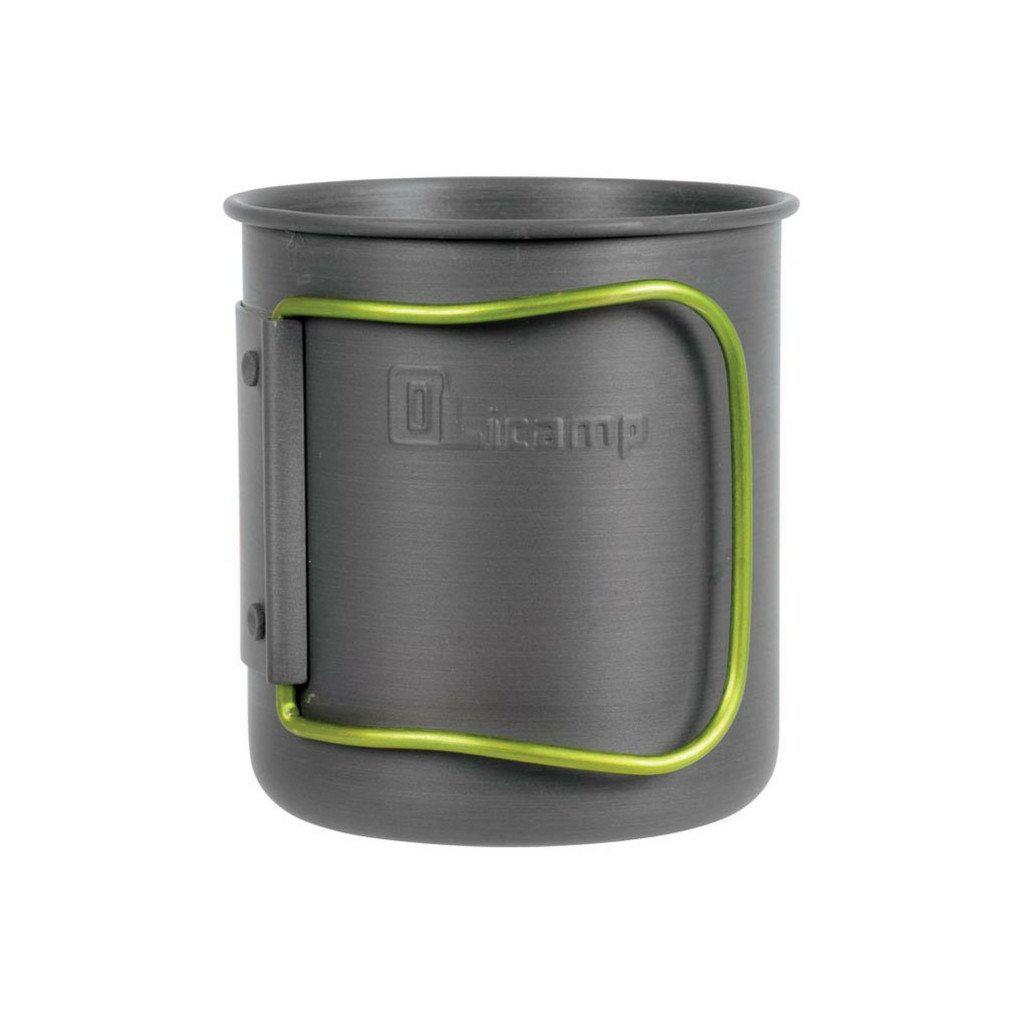 Olicamp Space Saver Hard Anodised Mug
An aluminum version of best selling Space Saver Cup.  The Space Saver Mug fits snuggly over the bottom of a 1 quart, round Nalgene bottle and the Klean Kanteen 40 oz bottle saving valuable space in your pack.  Innovative handle design feels more like your favorite mug at home while still folding compactly.  Large enough to boil water for freeze dried meals.  Graduations on the side for measuring just the right amount of water.  Holds 24 oz to the brim or 20 oz to the top graduation.  
Weight: 3.8 oz (110 grams)

Size: 4 x 4.25 in

945 mL
You can now purchase a lid for your Space Saver Mug. The Space Saver Lid is a versatile mug lid for either the anodized aluminum Space Saver Mug or stainless-steel Space Saver Cup. Made of tough, heat resistant reinforced nylon, the Space Saver Lid can double as a cook lid. The lip guard ensures safe sipping while the sippy hole doubles as a strainer.
Weight: .9 oz (26 grams)
Material: Reinforced Nylon