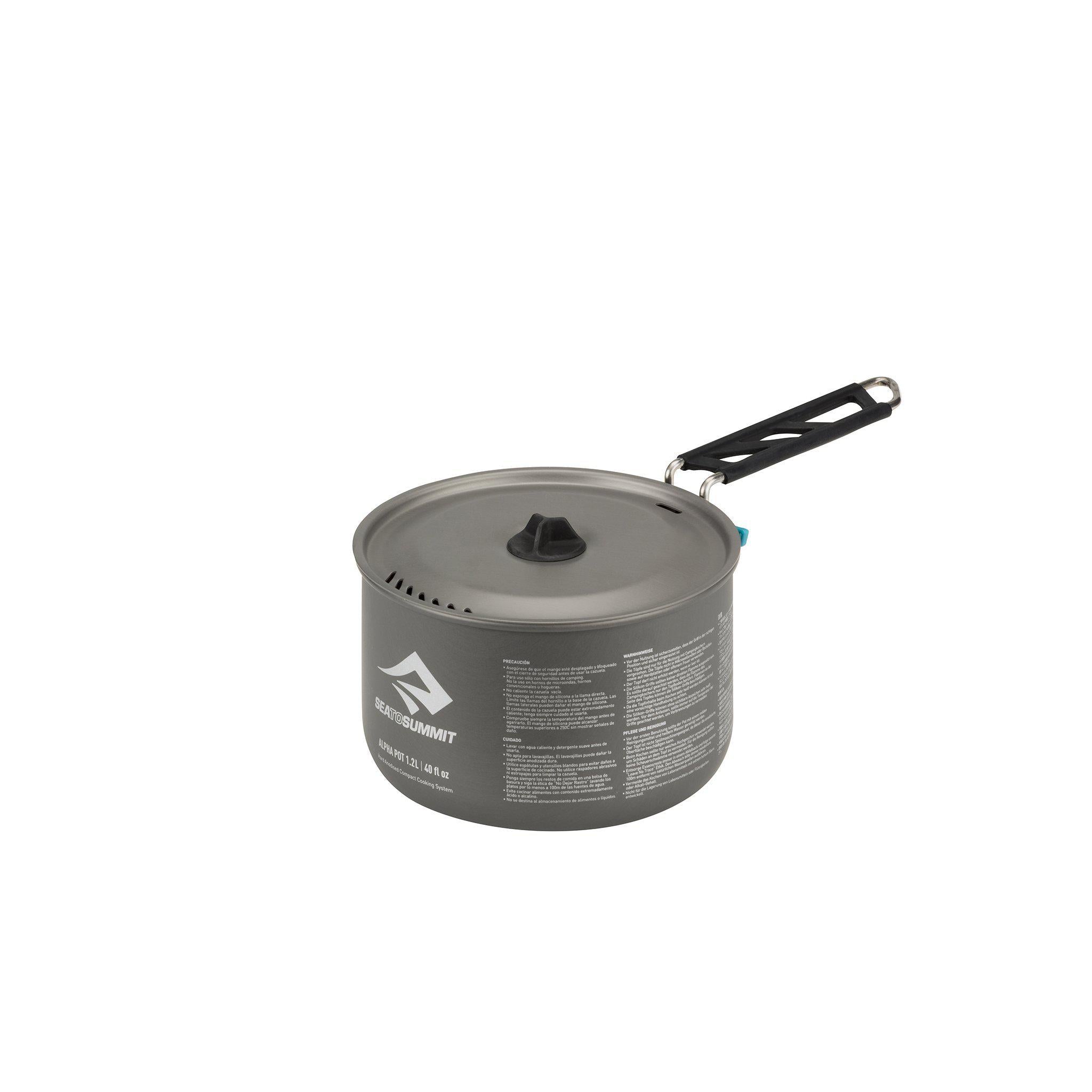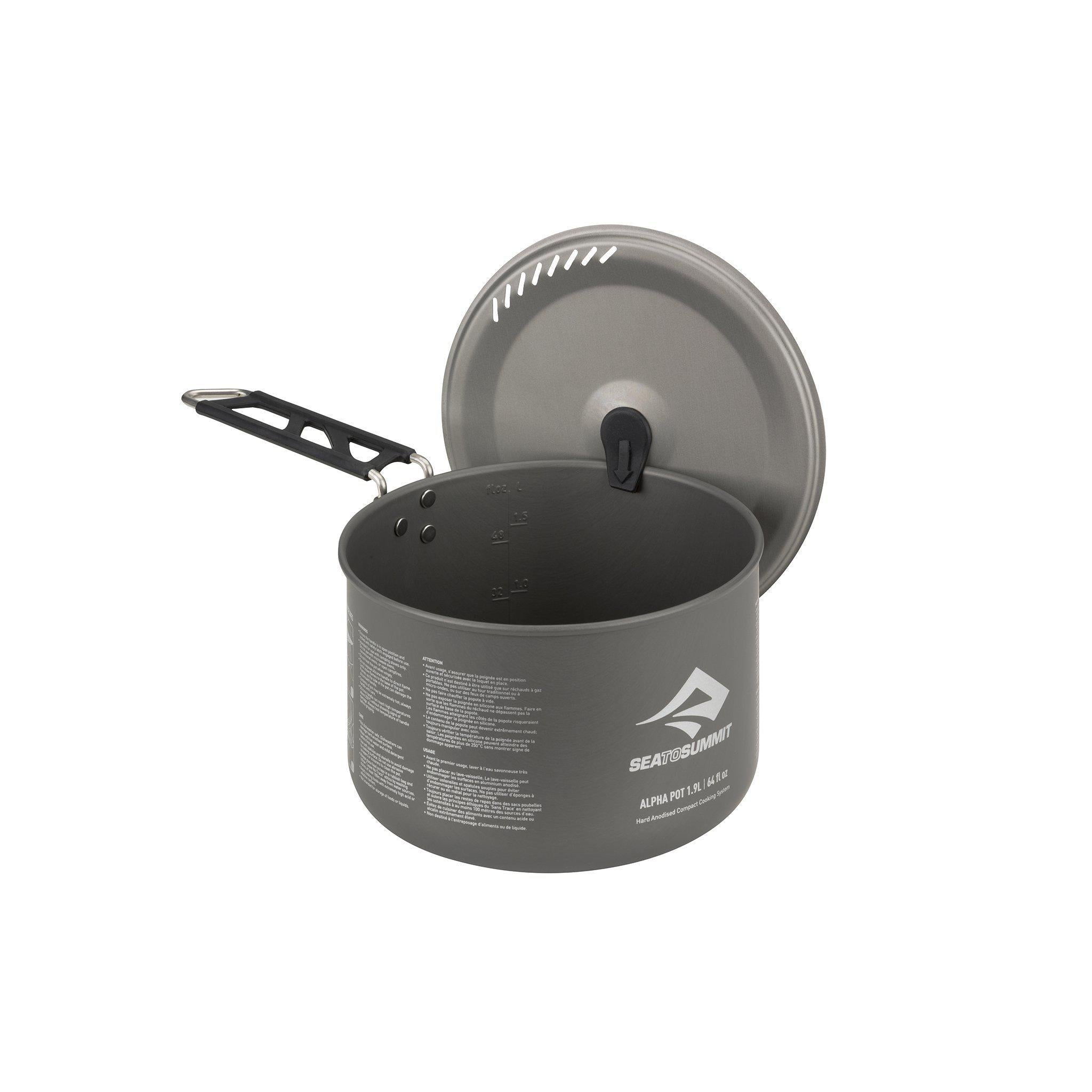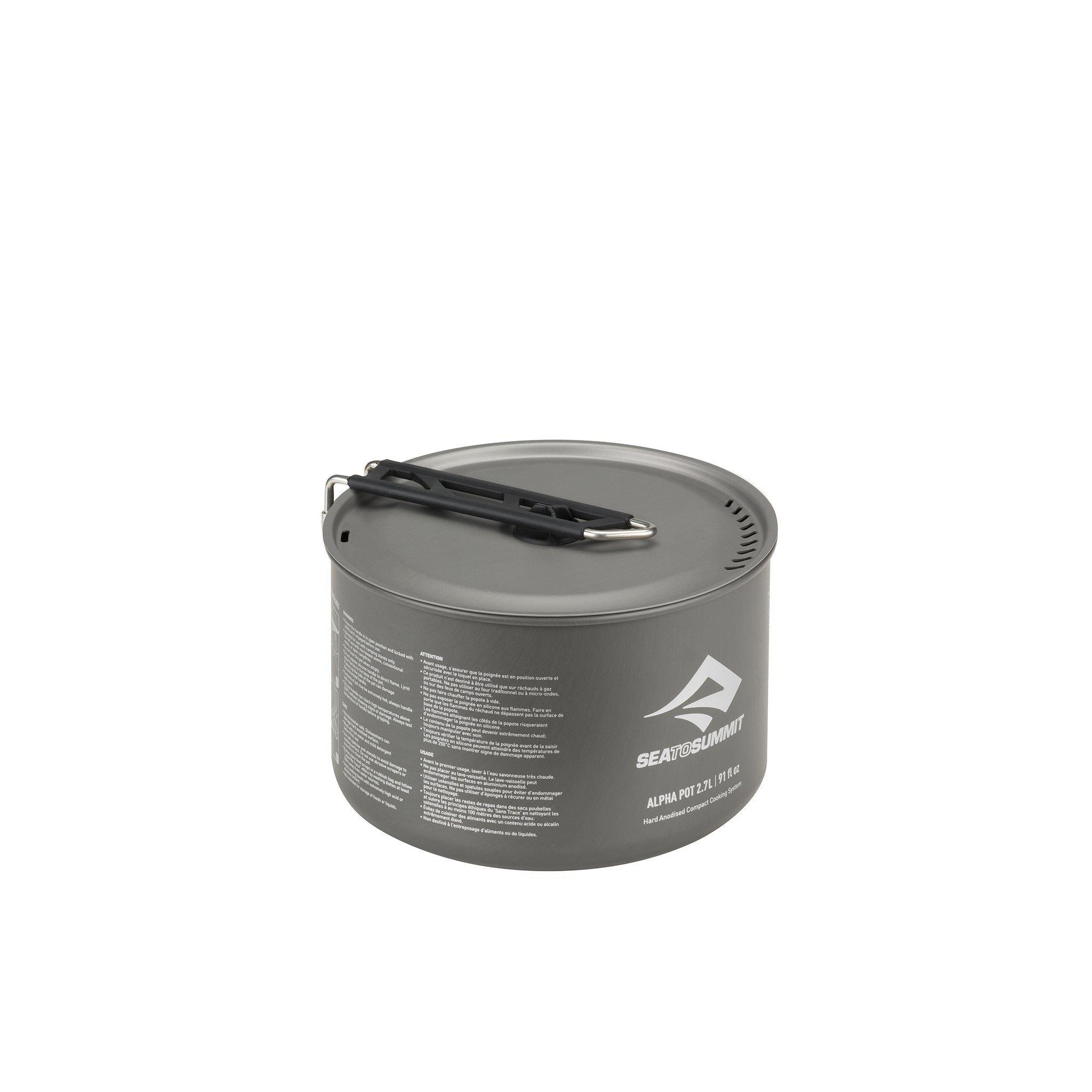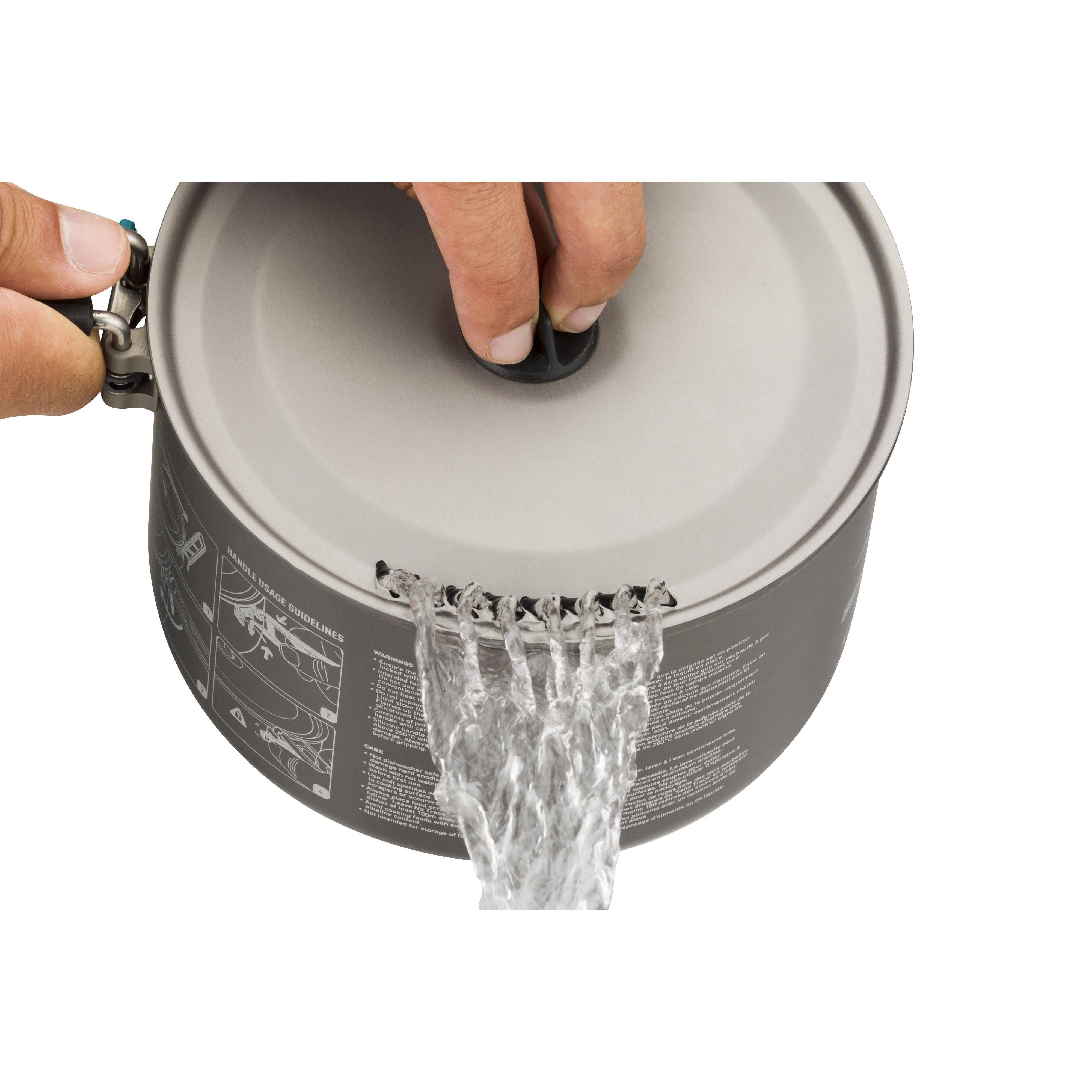 Sea to Summit Alpha Pot
Designed to add functional performance to your backcountry camp kitchen, the Alpha™ Series of Cook Pots is a strong, lightweight and durable solution for solo to group use. Using a hard-anodized alloy the Alpha™ Pots provide a durable, abrasion resistant and easy to clean cooking surface. With clever features like the Pivot-Lock™ handle that locks securely into place during use and locks away for transportation, the silicone Lid Keep™ to rest the lid on the side of your pot during cooking, and the unique slotted strainer pattern in the lid, you'll be creating fresh, gourmet fare with ease for all your backcountry meals.
The Alpha Pots nest neatly with the Delta Light dinnerware pieces to create a selection of comprehensive camp kitchen sets you'll never leave behind.
FEATURES
Large internal radius makes the pot easy to clean
Each pot has a strainer lid for efficient draining
Lightweight, hard-anodized alloy
Patent-pending Pivot-Lock handle with safety lock for secure and easy operation with every pot
A graded volumetric scale on the side of the pot for easy measurement
Textured base for better stability on camping stoves
Cleaning: the anodized surface would be damaged by the cleanser used in dishwashers; therefore Alpha Cookware should not be washed in a dishwasher
Stove Use: Domestic stoves have a much higher output than backpacking stoves. If Alpha Cookware is used with a home stove, the flame setting should be kept low, and care should be taken to ensure that the pot does not boil dry
HIGHLIGHTS
Weight Comparison
6.6oz / 187g: ≈ Similar to the weight of a hamster. 


Durability
High-quality aluminum for the pot and stainless steel for the handle will provide years of service. As with all non-stick surfaces, care should be taken to prevent unnecessary contact with sharp or abrasive objects.

Best Use
Creating fresh, simple but gourmet meals in the backcountry. Uses are limitless.

Perfect for
1.9 liter: A hungry person (think teenage boy) or two people
2.7 liter:
 Two teenage boys or three people