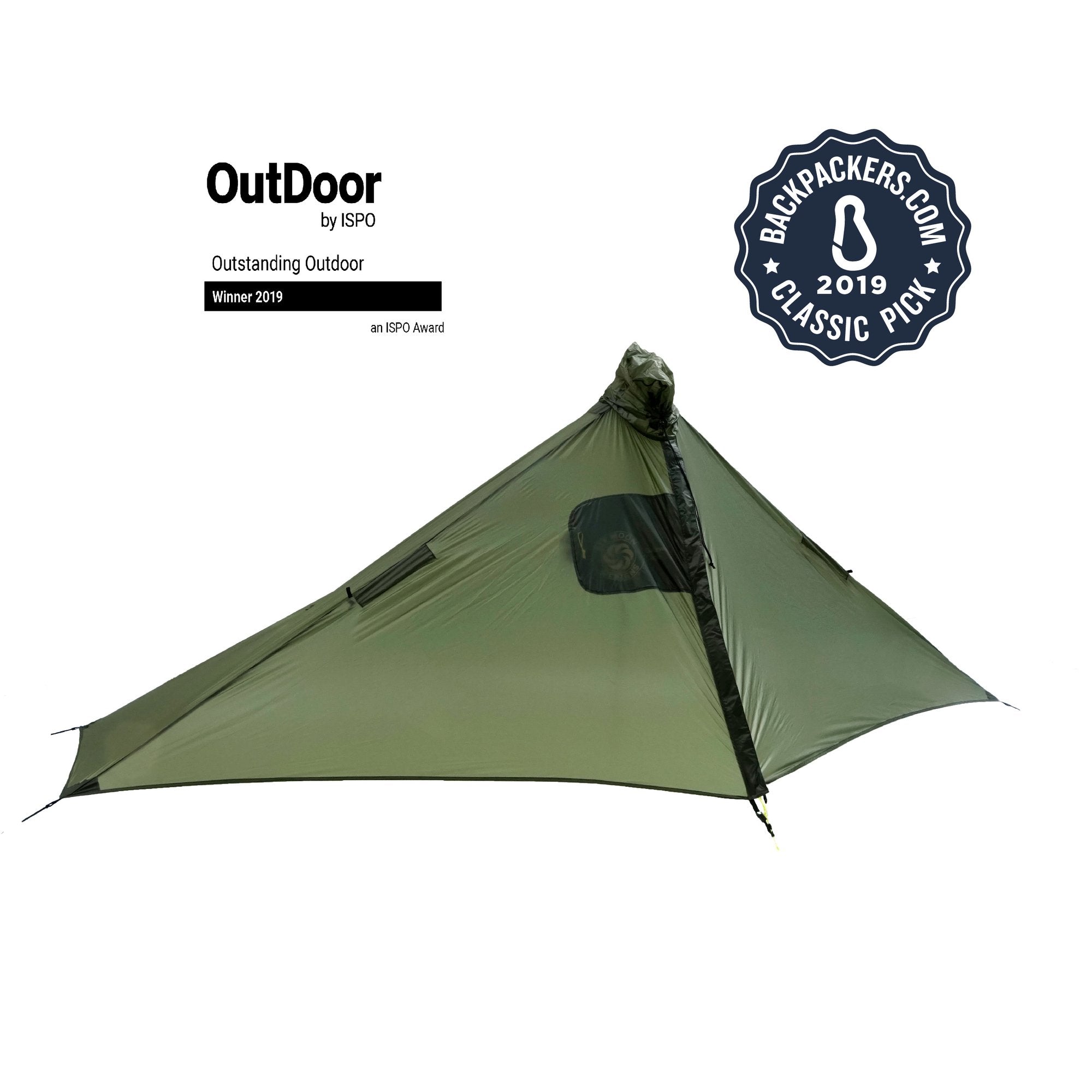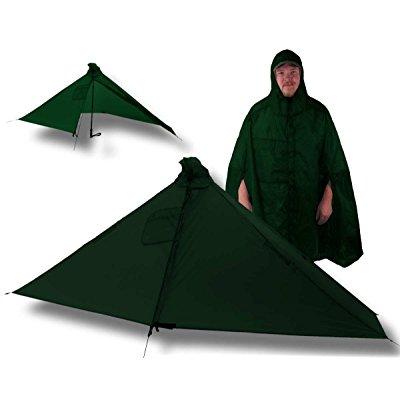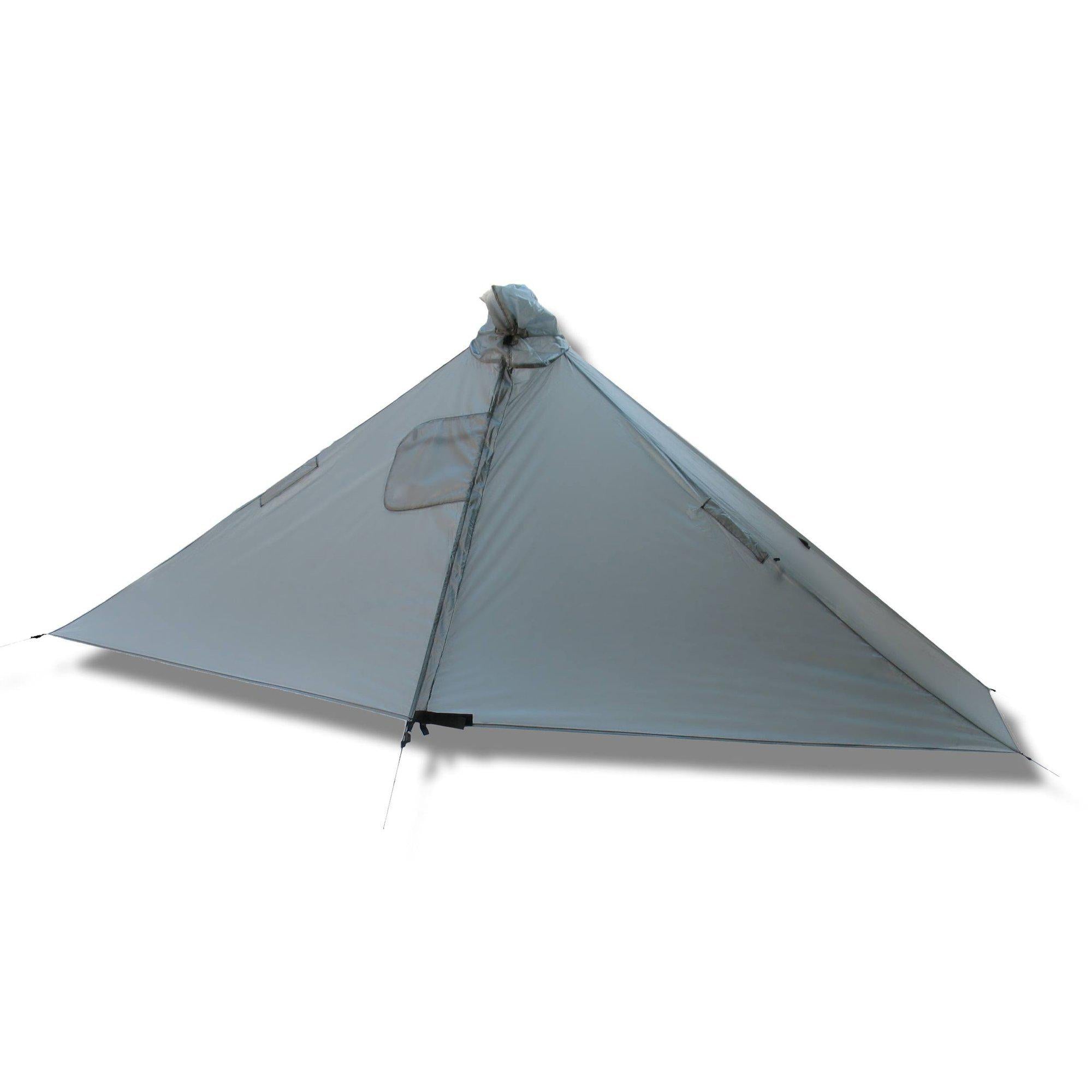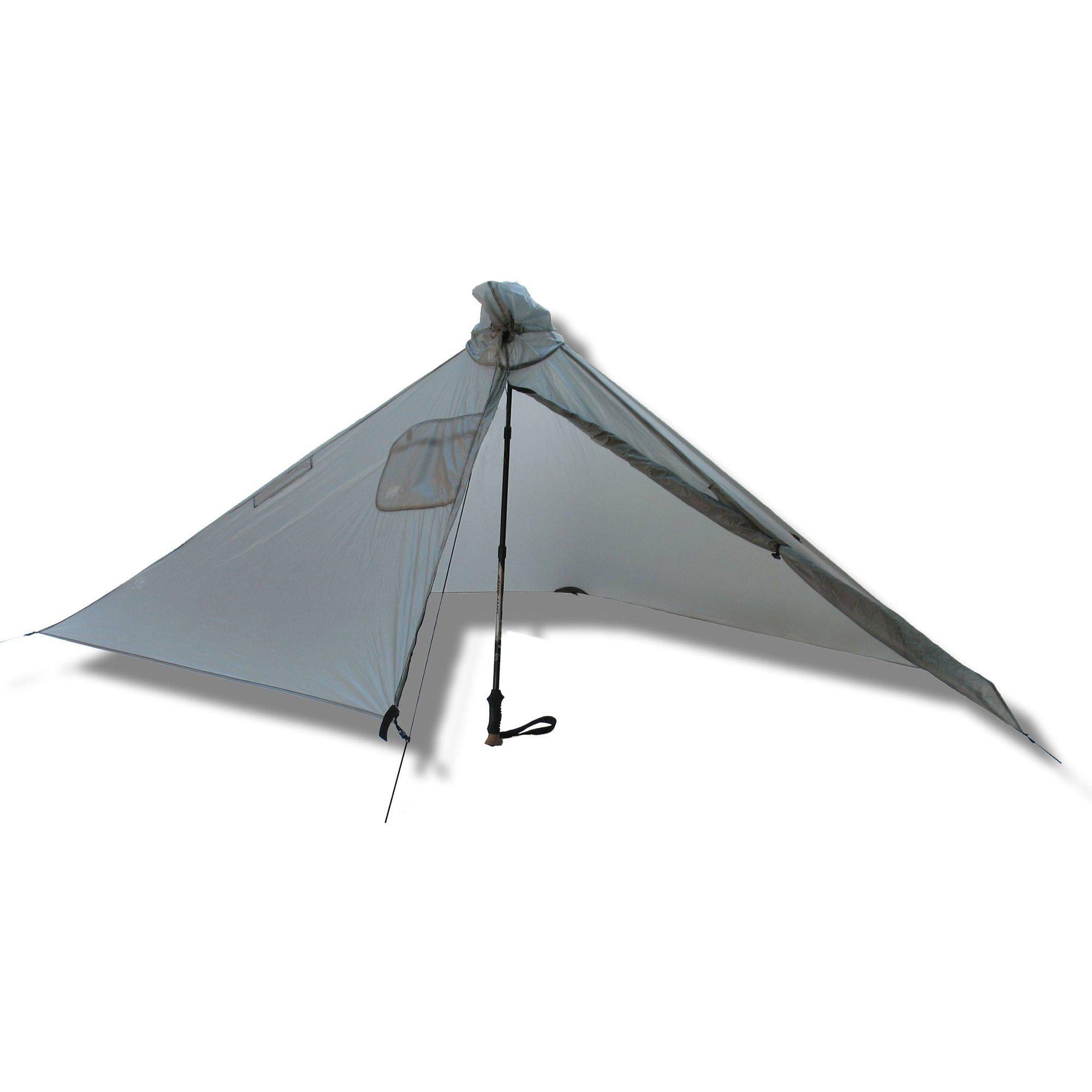 Six Moon Designs Gatewood Cape
10 OZ - 284 G SOLO TARP
Gatewood Cape now 15% lighter.  With a new lighter canopy material we have cut the weight by  2 ounces .  The pack volume has also been reduced by 40% 

Since its introduction in 2006, the Gatewood Cape has been carried over 100's of thousands of trail miles. It's been used to provide shelter from everything including high mountain snow-choked ridges to lush forest trails. It's the ONLY Tarp / Rain Gear that provides complete 360-degree protection.
The Gatewood Cape's unique 360-Degree Protection provides full coverage either when worn as a cape or used as a shelter. Unlike ponchos, capes don't have long slits along the sides. While the poncho may allow for more ventilation, it does little to keep out windblown rain. Dual zipper pulls on the front of the Gatewood Cape allow you to regulate ventilation while still providing full protection. Plus, the open skirted design allows fresh air to enter the bottom.
As a shelter, the Gatewood Cape provides significantly enhanced protection when compared to your typical poncho/tarp. Its sturdy pyramid design easily sheds rain or snow and wind simply flows around it. Any sudden change in wind direction in the middle of the night won't leave you scrambling to re-orient your shelter or force you deeper into your bivy. Unlike a traditional tarp, the Gatewood Cape is shaped to eliminate all exposed sides -- leaving you safe and secure.
With 35 square feet of coverage under the shelter's canopy, you've got plenty of room for you and your gear. Depending upon conditions, you can even adjust the vestibule to different heights to increase ventilation. A long zipper on the vestibule makes opening and closing the shelter a snap.
For the adventuresome day hiker, the Gatewood Cape makes the perfect addition to your 10 essentials survival kit. It packs down incredibly small and provides peace of mind knowing you've got excellent protection close at hand.
For added bug protection, the Gatewood Cape mates with the Serenity NetTent. Together they keep both the rain and bugs at bay. Providing you with secure and comfortable space.