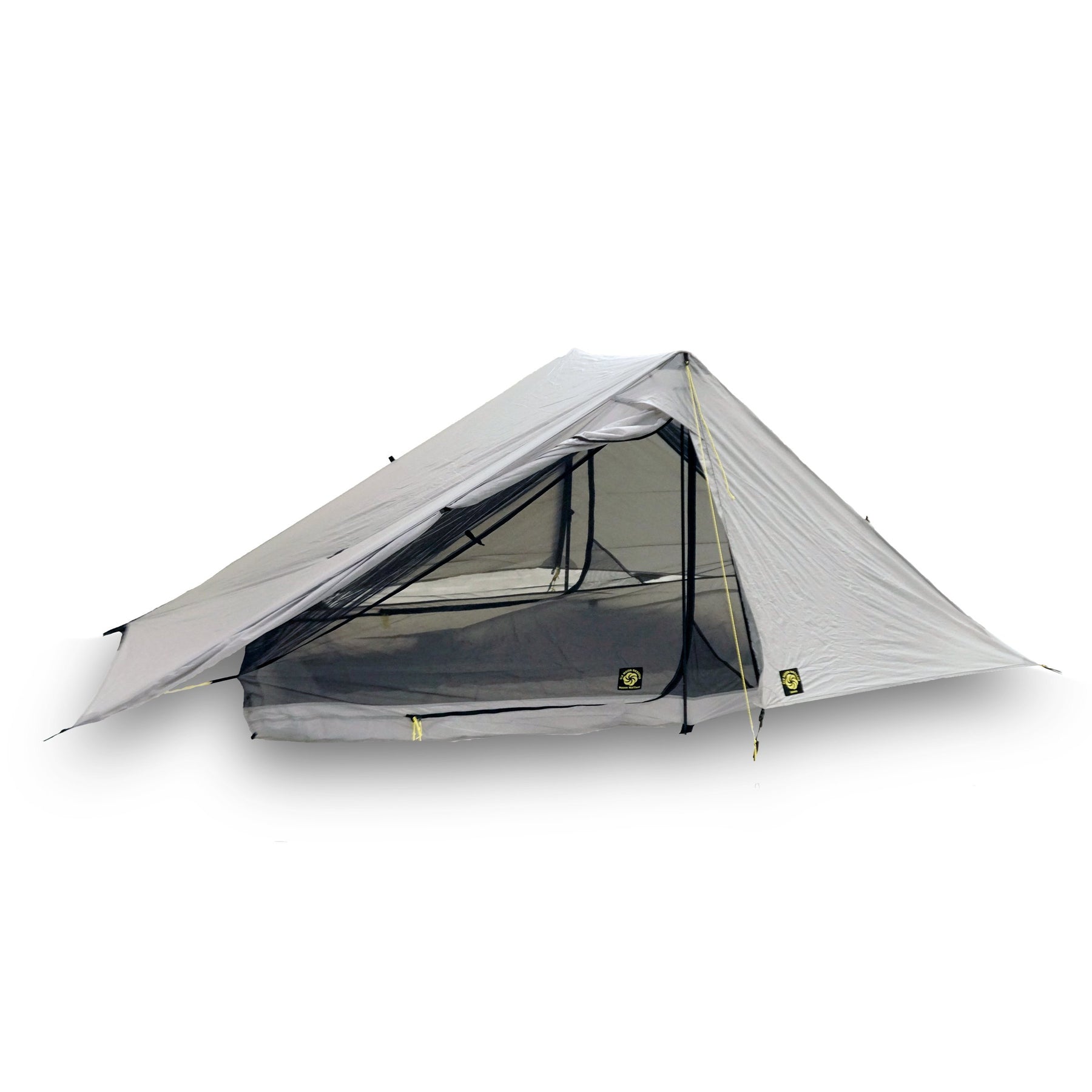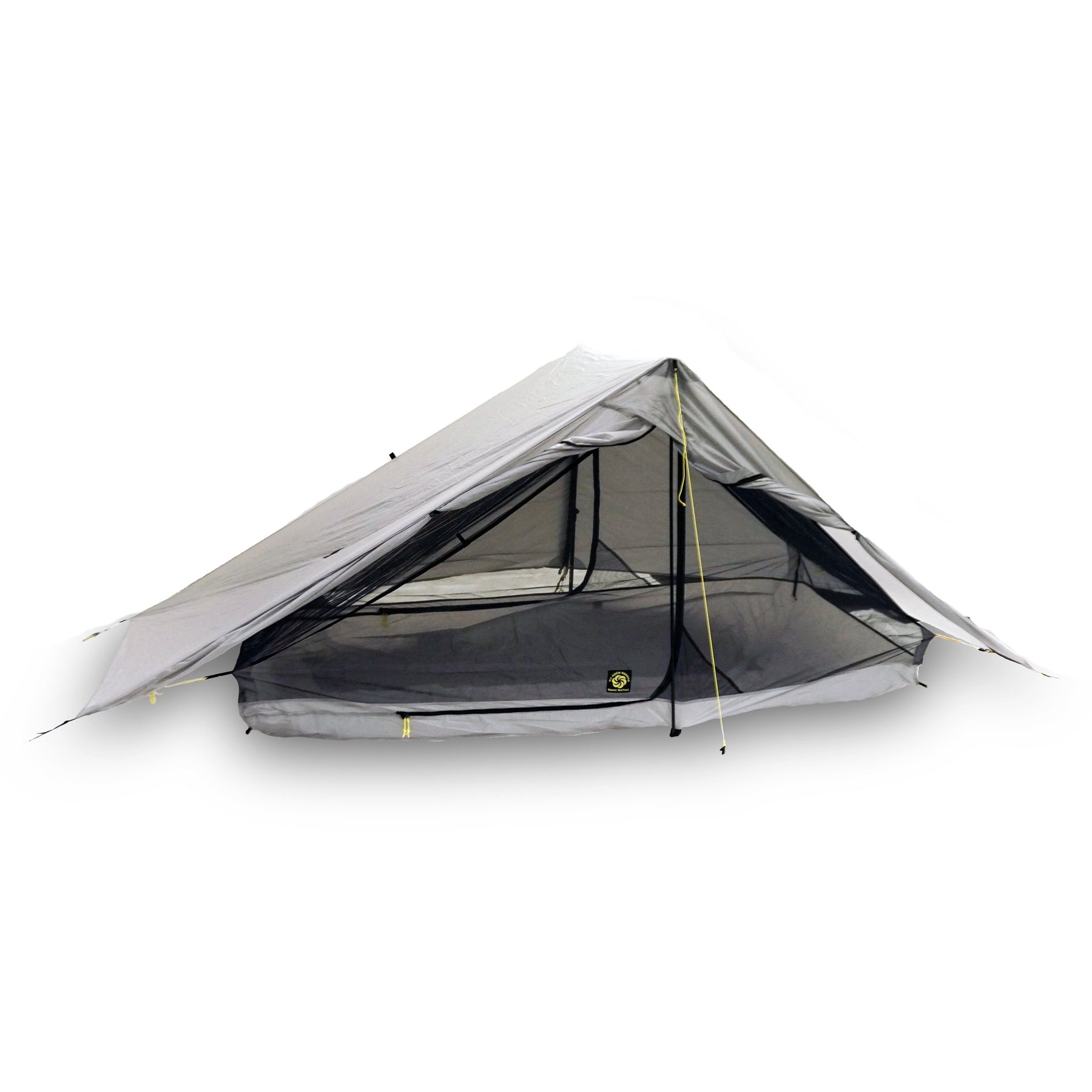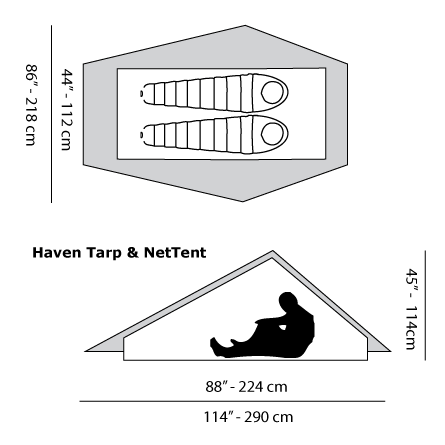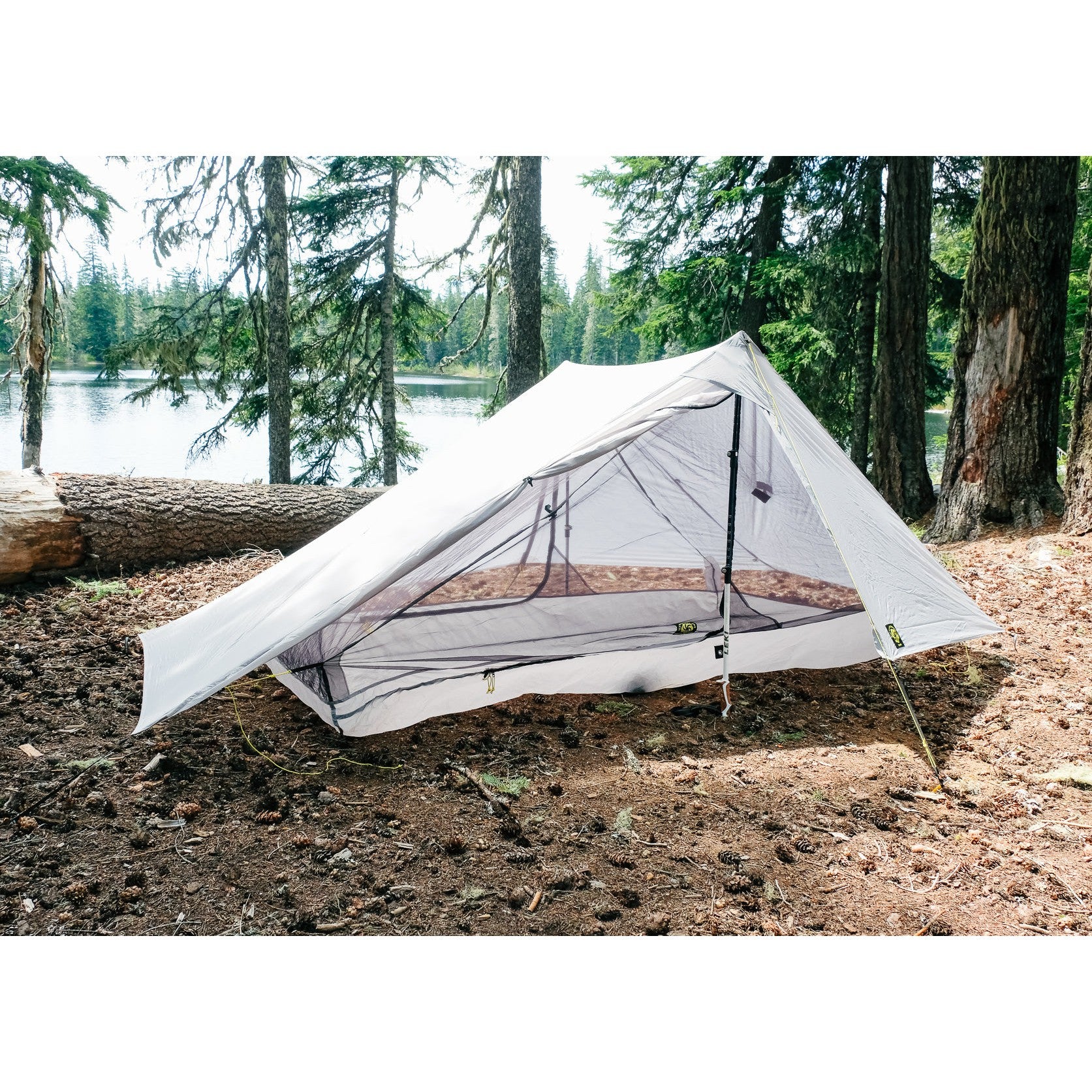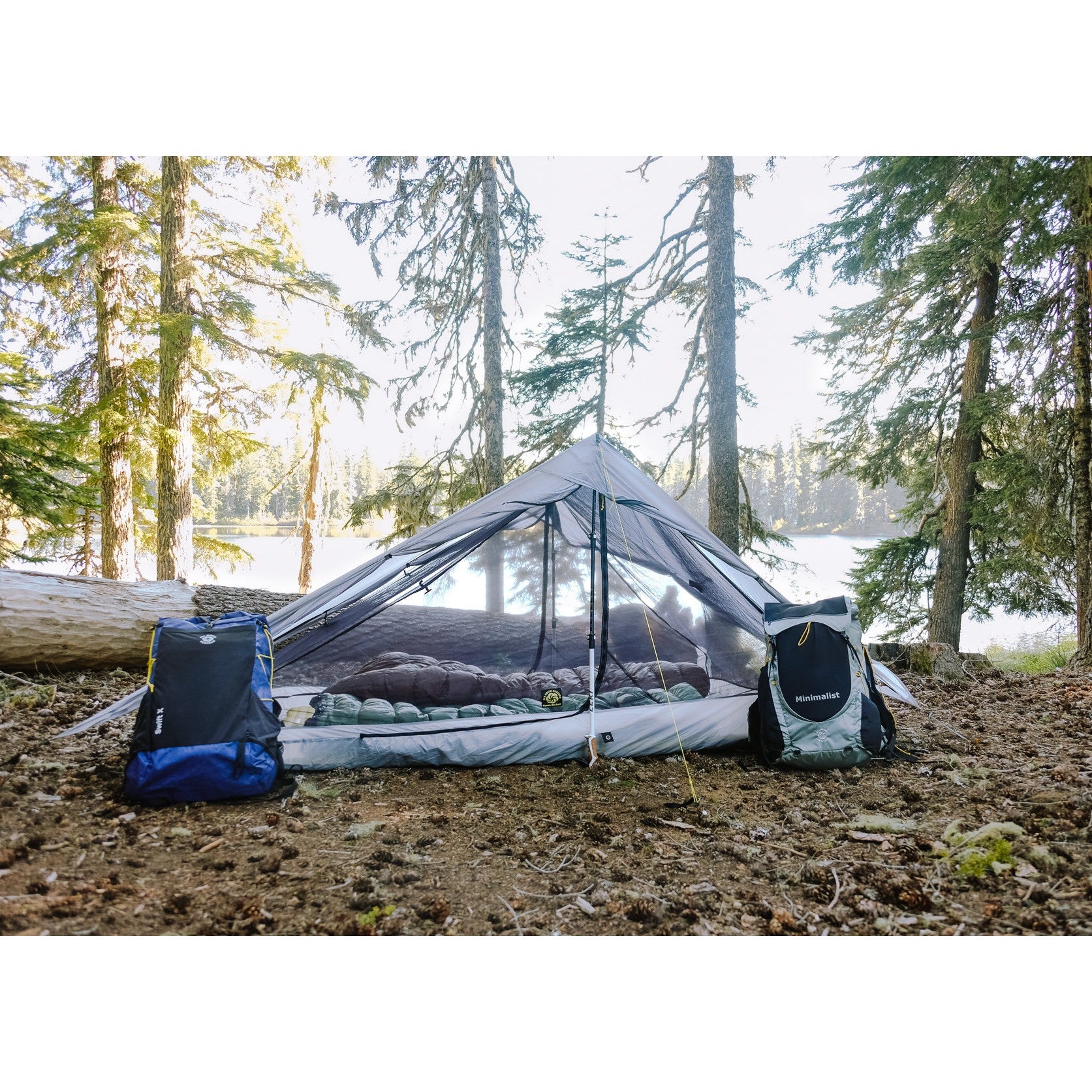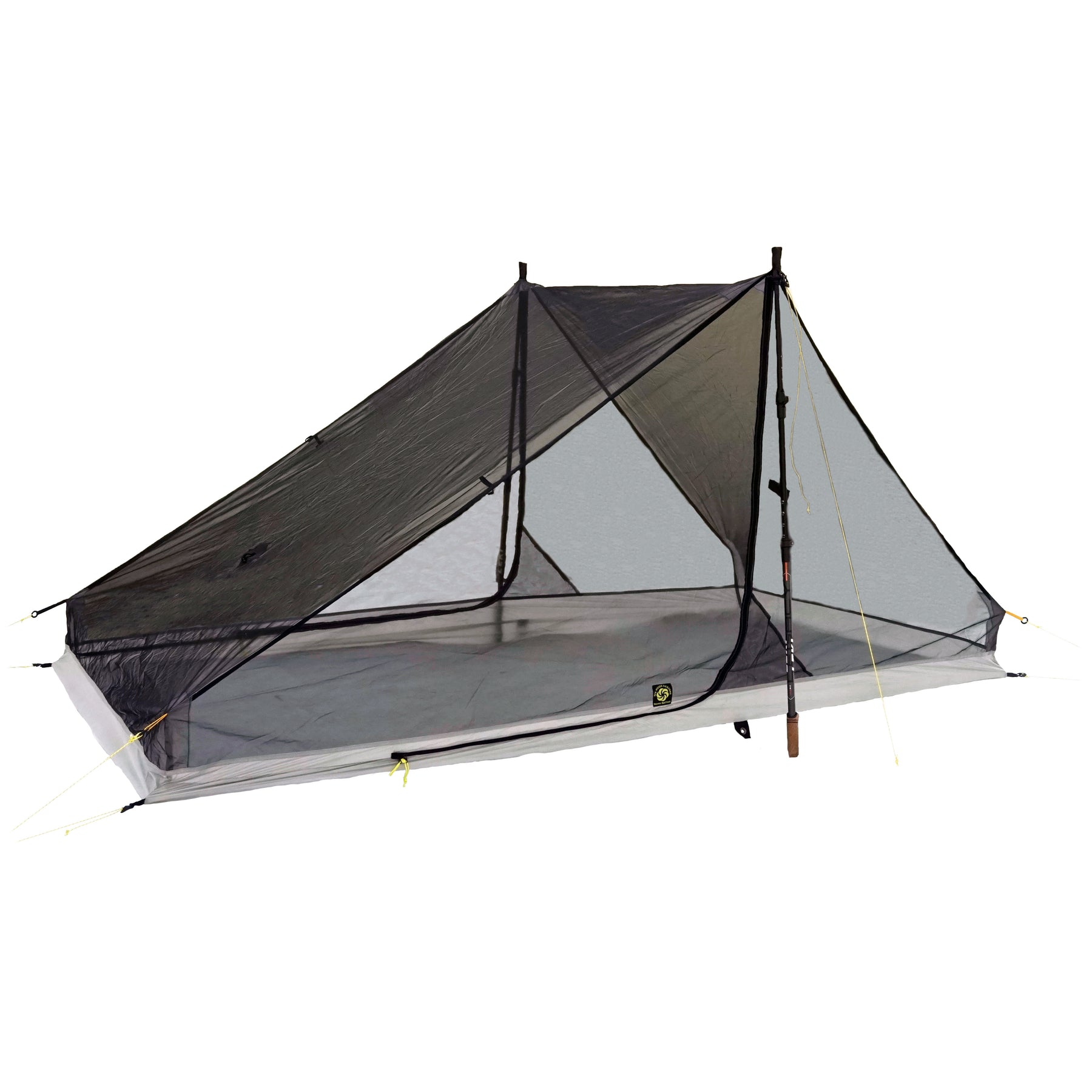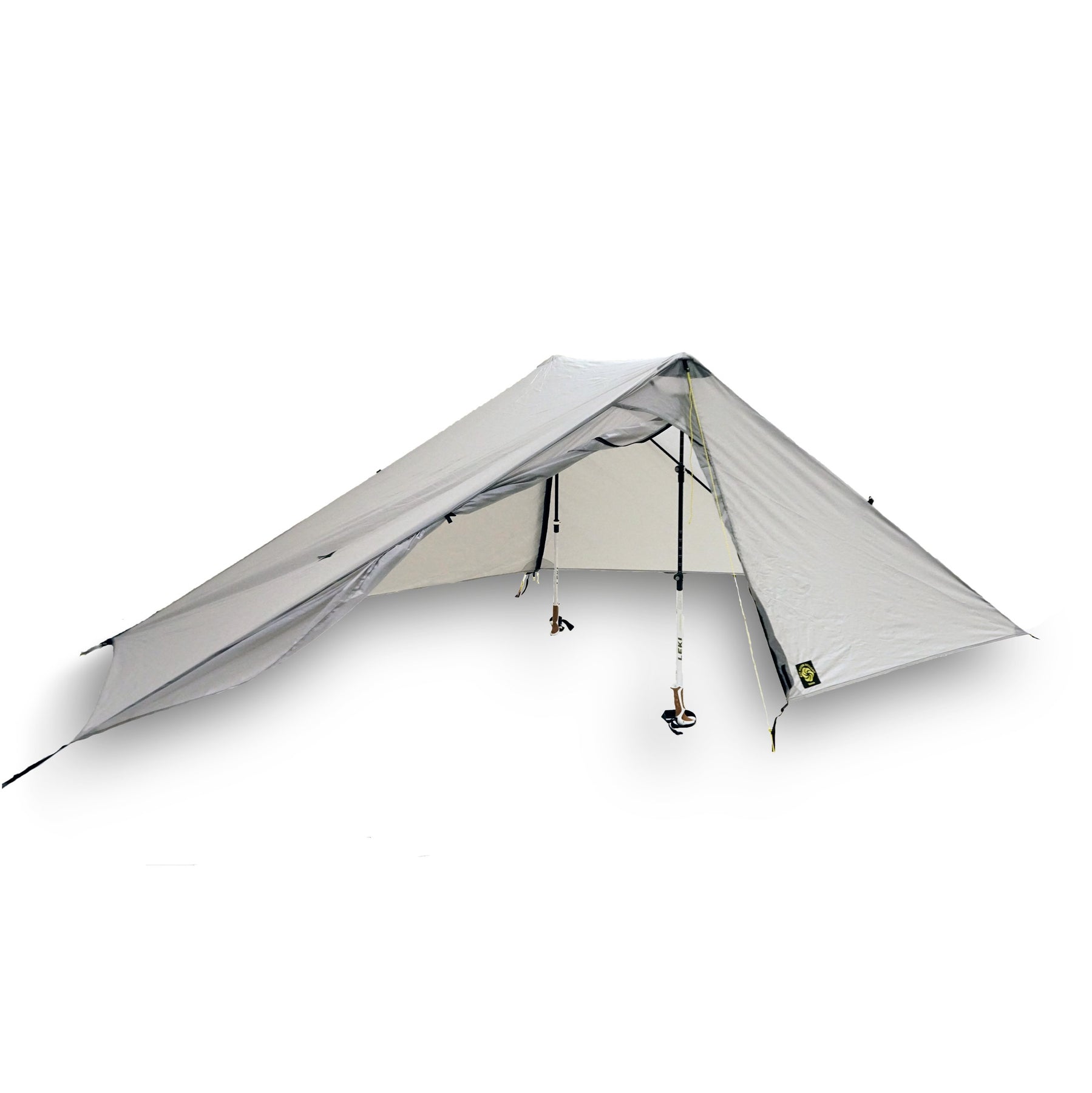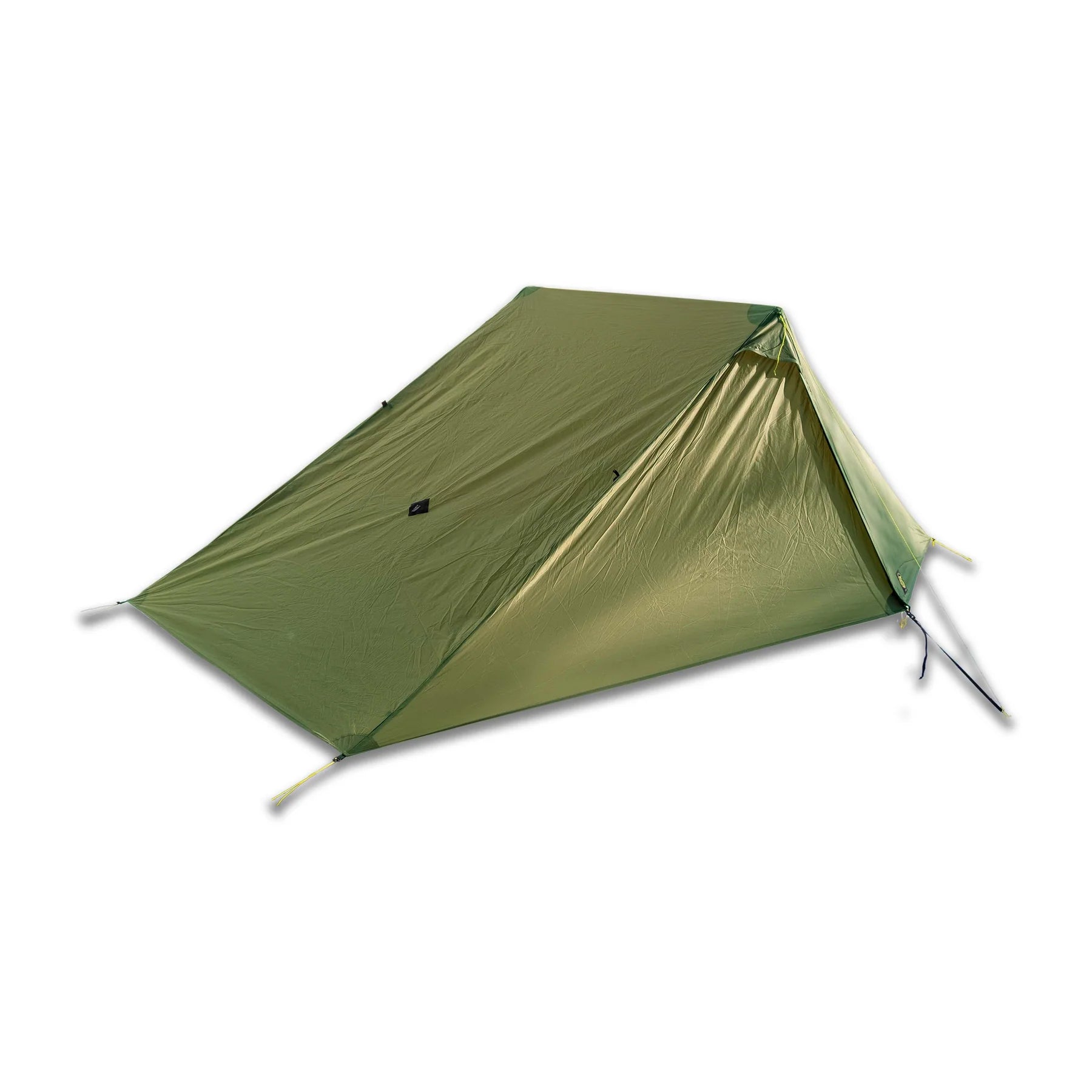 Six Moon Designs The Haven Ultralight Tent
The Haven Ultralight Tent now includes the Haven Tarp and the Haven NetTent, formerly called the Haven Bundle. Each can be purchased 
separately.
34 oz - 964 g Two-Person Backpacking Tarp
The Haven Bundle is an ultra-versatile set up with a traditional feel you are already comfortable with – and it's lightweight, too.

The Haven Bundle includes the Haven and Haven NetTent, giving you the versatility to set out on any trip. Combined, the two shelters form a fully enclosed, two-person, double-walled tent with a bathtub floor. They can be set up together or separately for a wide range of configurations to suit any backcountry adventure.
Description
The Haven Bundle is designed so that the NetTent hangs from the tarp rather than be supported directly by the poles. This configuration allows the tarp to be set up first or taken down last, keeping the inside of the tent dry in rainy conditions. If desired the Haven Combo can also be stored clipped together for even faster setup and takedown.

Utilizing trekking poles for support, or our optional collapsible poles, the Haven Bundle has near-vertical sidewalls, further maximizing internal space. Dual tabs on either side of the canopy allow the Haven Tarp to be hung from a line between two trees, eliminating the need for poles altogether. 

The two-pole design allows for a 48" wide canopy offering tremendous amounts of headroom. The peak is also offset toward the head, raising the canopy further from one's face and moving the headroom to provide a more natural sitting area. 

The Haven Bundle is equipped with two entrances and two vestibules providing convenience and storage space for both parties. The streamlined design provides maximum protection for minimum weight.
Features
Full 360-degree protection allows this tarp to provide enhanced security when compared to a traditional flat tarp.
High Vent helps remove excess moisture build-up.
Zipper Vestibule Closure

 

makes opening and closing the vestibule a snap.
Dual Side Entry makes entering and exiting easy.
Easy Tension Adjustment

 

makes keeping the tent taut a trivial task that can be accomplished while still in your sleeping bag. Re-tension straps have been added to all tie out points.
Floating Canopy

 

allows the canopy to be set to different heights.
Optimized Sleeping Area

 

is oriented to maximize usable space, ventilation, and view. A peak height of 45 inches gives you plenty of headroom.
Dual Pole Support significantly improves headroom and interior space.
Color Coordinated Attachment Points for quick NetTent set-up. 
Canopy NetTent Connectors

 

at Head and Foot
Ultra-light Waterproof Canopy

 

is made from high strength 30 denier Silicone Nylon.
Extremely Easy Setup

 

in less than two minutes under any conditions.


Specifications
GENERAL
Seasons
Sleeps
Ships With
Pack Size
Weight1
Stakes
Colors

3
2
Tarp, Stuff Sacks, Guy lines
12" X 4.5"
34 oz - 964 g
6

 

(sold separately)
Gray

DESIGN
Type
Frame
Entry
Coverage

Tarp
Two 45" Poles (sold separately)
Side Entry
53 ft2

 

- 4.9 m2

Interior
44" x 88" - 111 x 223 cm
MATERIALS
Canopy
Zipper
30D Silicone Coated Nylon
#3 YKK
NOTES:
1. Weight does not include stakes or pole. 
*To completely repel water, shelters need to have sealer applied to the seams before use.
*