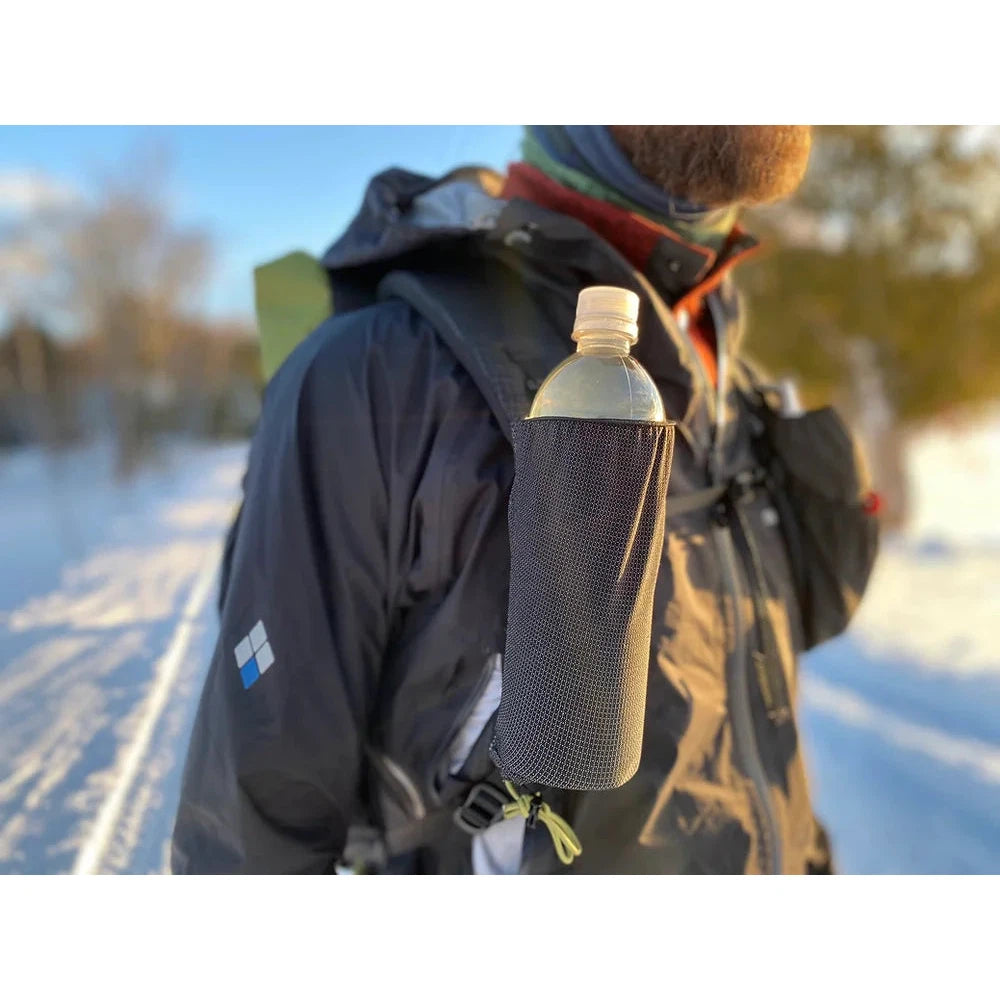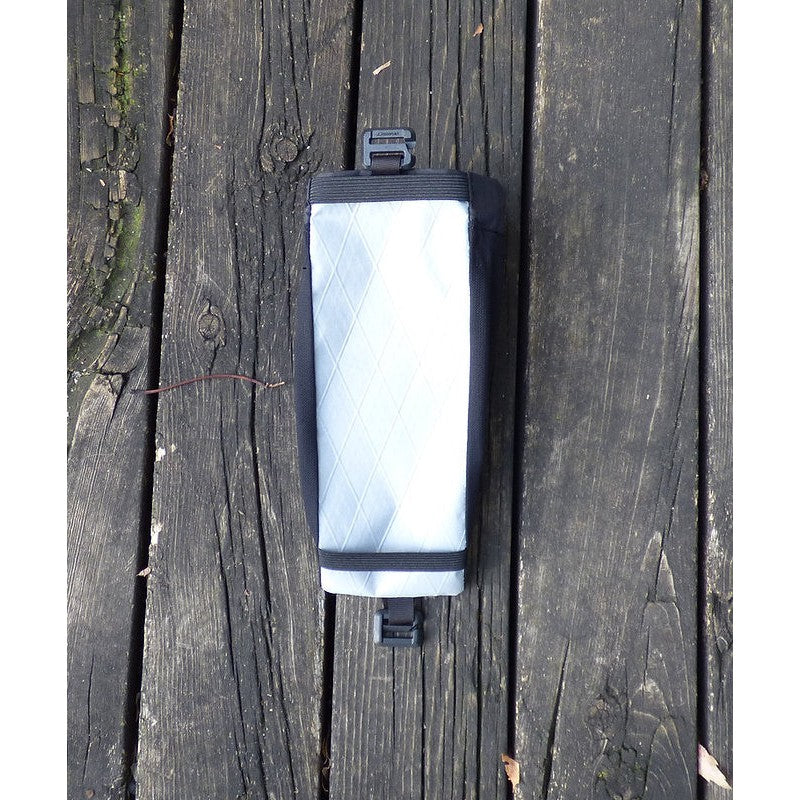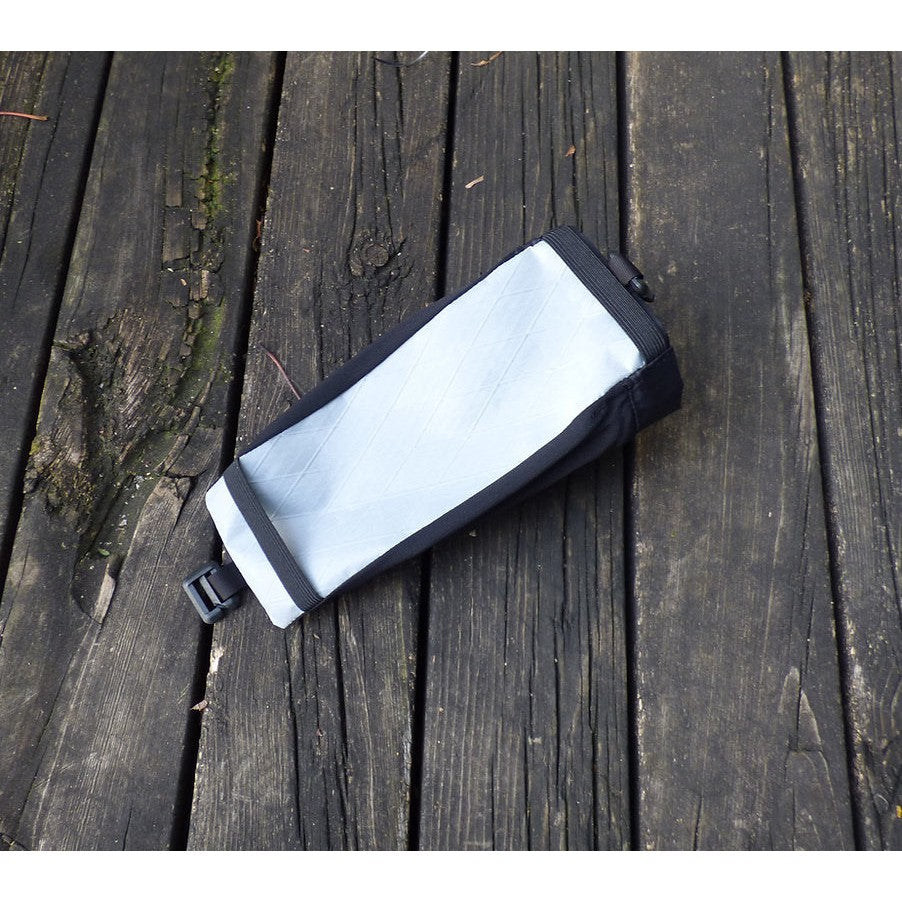 Superior Wilderness Designs Lycra Shoulder Pocket
This shoulder pouch is a lightweight solution for carrying extra items that you want to have easy access to while hiking. It is perfect for carrying snacks, sun glasses, a phone, a  water bottle, etc. Items like a phone can be tucked underneath the elastic band to securely hold the phone without having to worry about the phone falling out. The pocket will hold a 700ml smartwater bottle or smaller. 
This shoulder pouch is removable, so you can use it when you want it, or leave it at home when you don't need it. Just buy one set of shoulder pouches and use them on all of your backpacks.
There are two bands of elastic on the back of the shoulder pouch, which securely hold the shoulder pouch in place and keep it from moving around. The attachment system also makes use of two 5/8" clips that clip on to the webbing daisy chain on the top and bottom of the shoulder strap. This makes for a very secure attachment to the shoulder strap and keeps the shoulder pouch from moving around at all.
Dimensions: 8x3"
Specs:  .6oz for each pocket
*Note that the new 5/8" clips will fit on webbing sizes 1/2"-3/4". If you need larger hardware, shoot us an email and we can use 1" slik clips on the shoudler pouch.