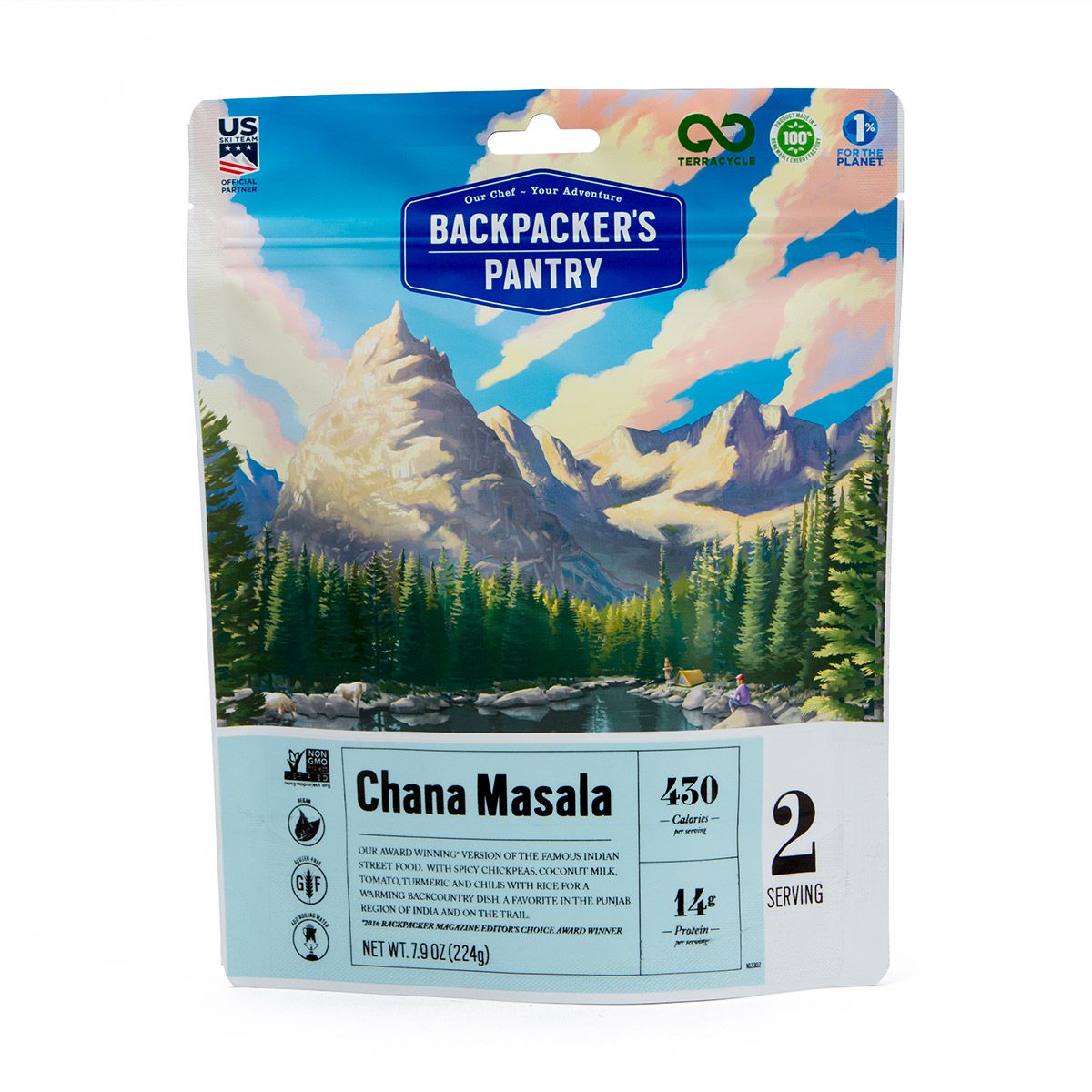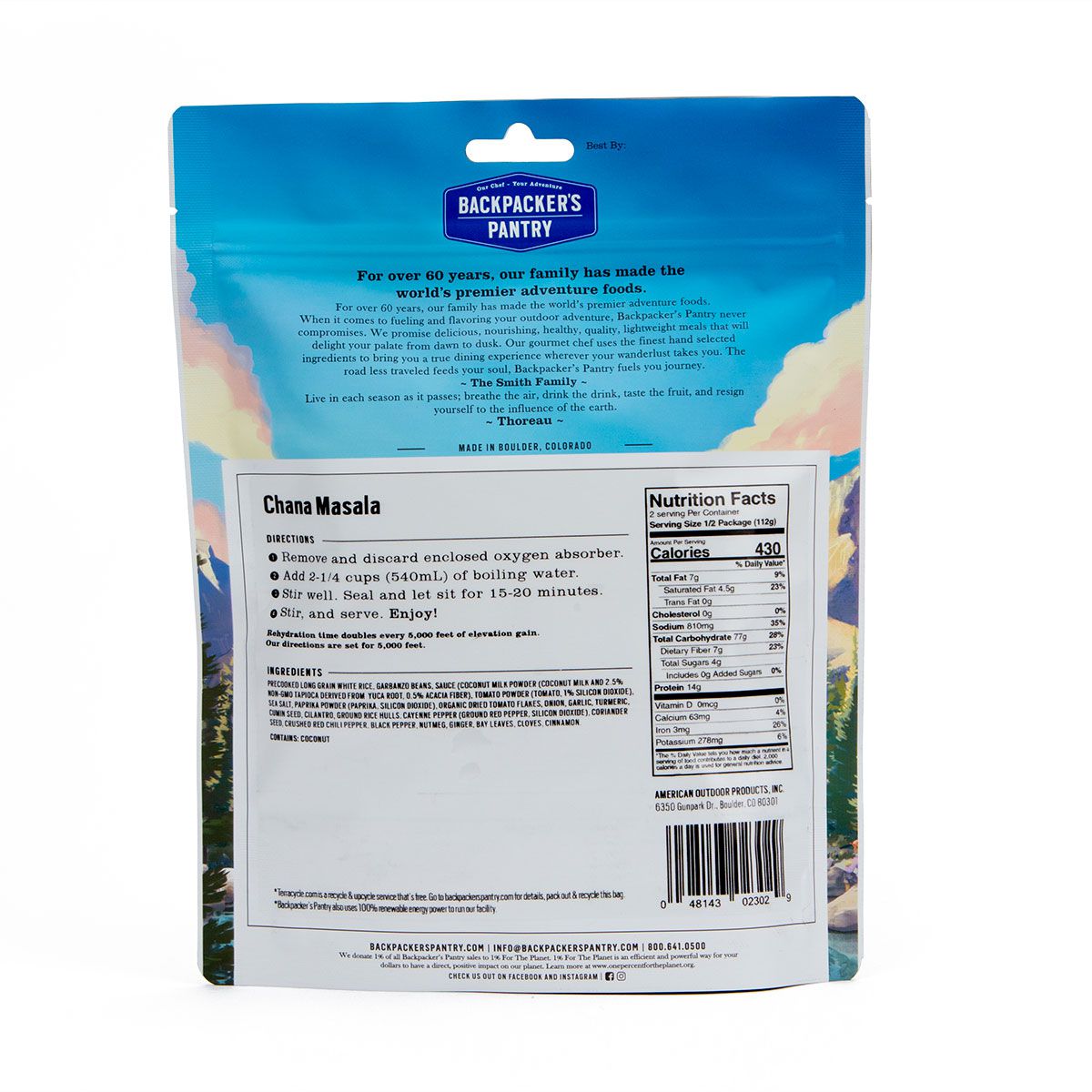 Backpacker's Pantry Chana Masala
You'll get two servings from this pouch, but we doubt you'll want to share. Our spin on this classic Indian curry dish from the Punjab region features delectable chickpeas in a blend of chilies and rice. It's also high in protein and calories, making it the perfect way to refuel after a long day spent outside. You'll hardly believe a pot, water, heat to get that water boiling, and 15-20 minutes of rehydration time is all that lies between you and a lightweight, nutritionally balanced meal. Best by date is 3 years from date of manufacture.
Packaging may different from what was shown and could reflect the new smaller portions.