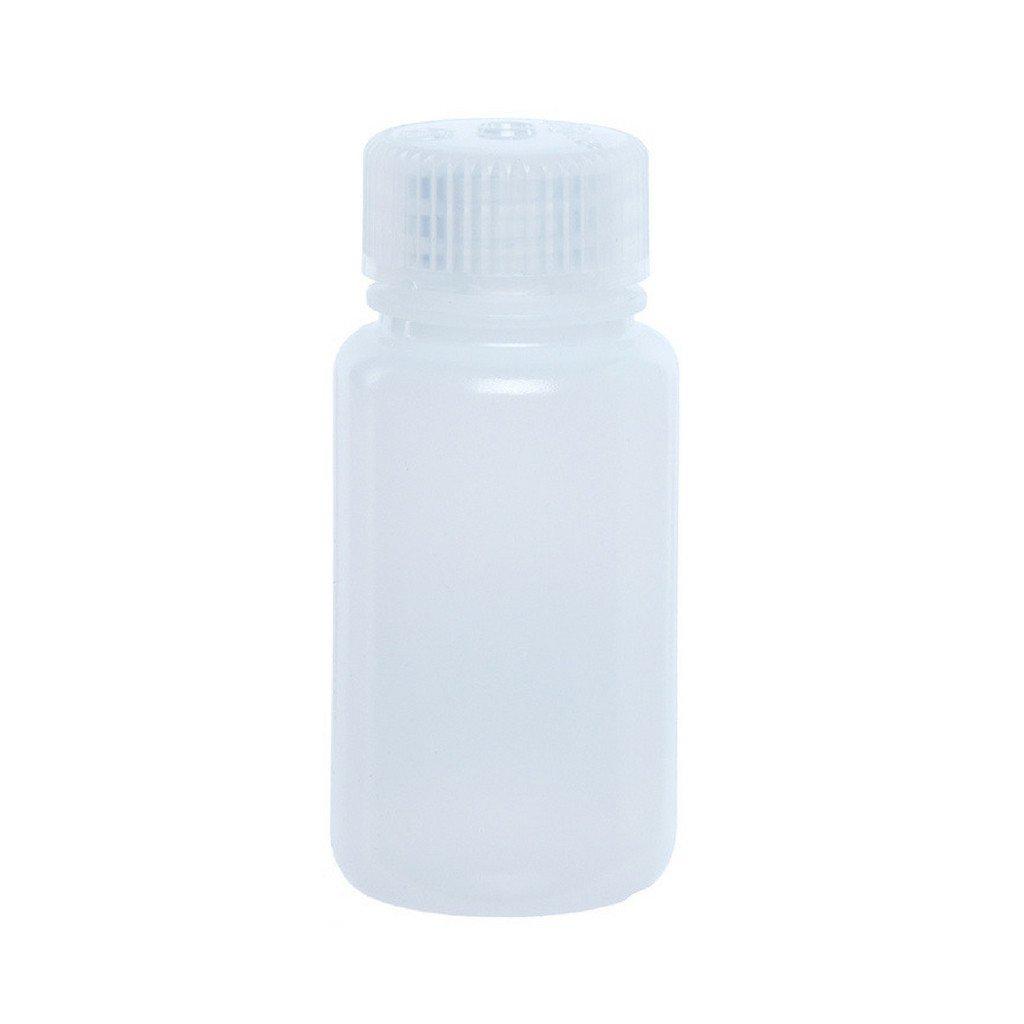 Nalgene Wide Mouth Round Bottles - Travel Size
Use smaller size bottles for cooking oil, condiments, dry goods, etc. 1 oz. size perfectly holds standard size strike anywhere matches. Half-gallon and gallon sizes are excellent for granola, dry pasta, etc.  BPA-free LDPE material.
Great for air travel: 1 oz. size actually holds 1.2 oz. and 2 oz. size holds 2.3 oz. to the bottom of the neck.