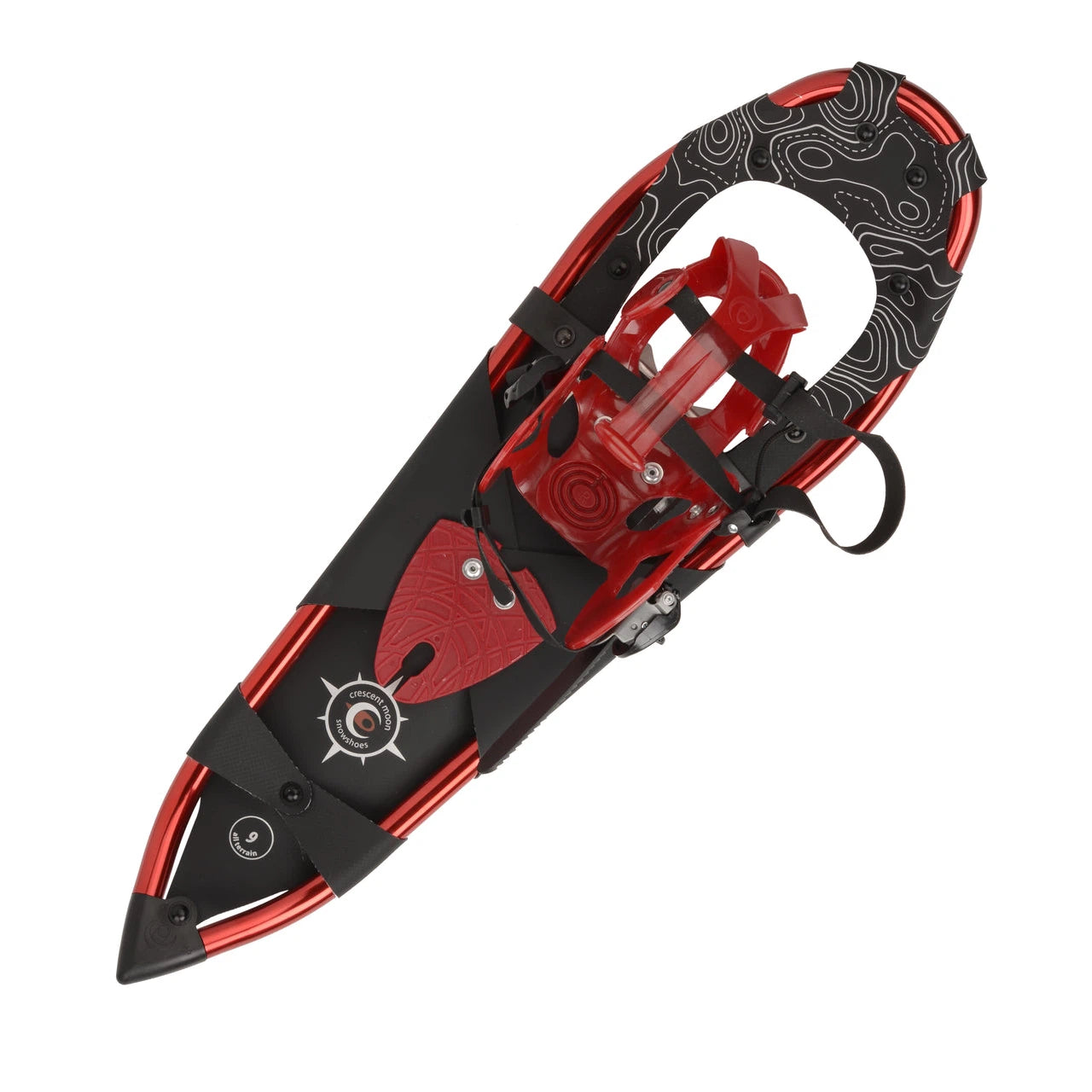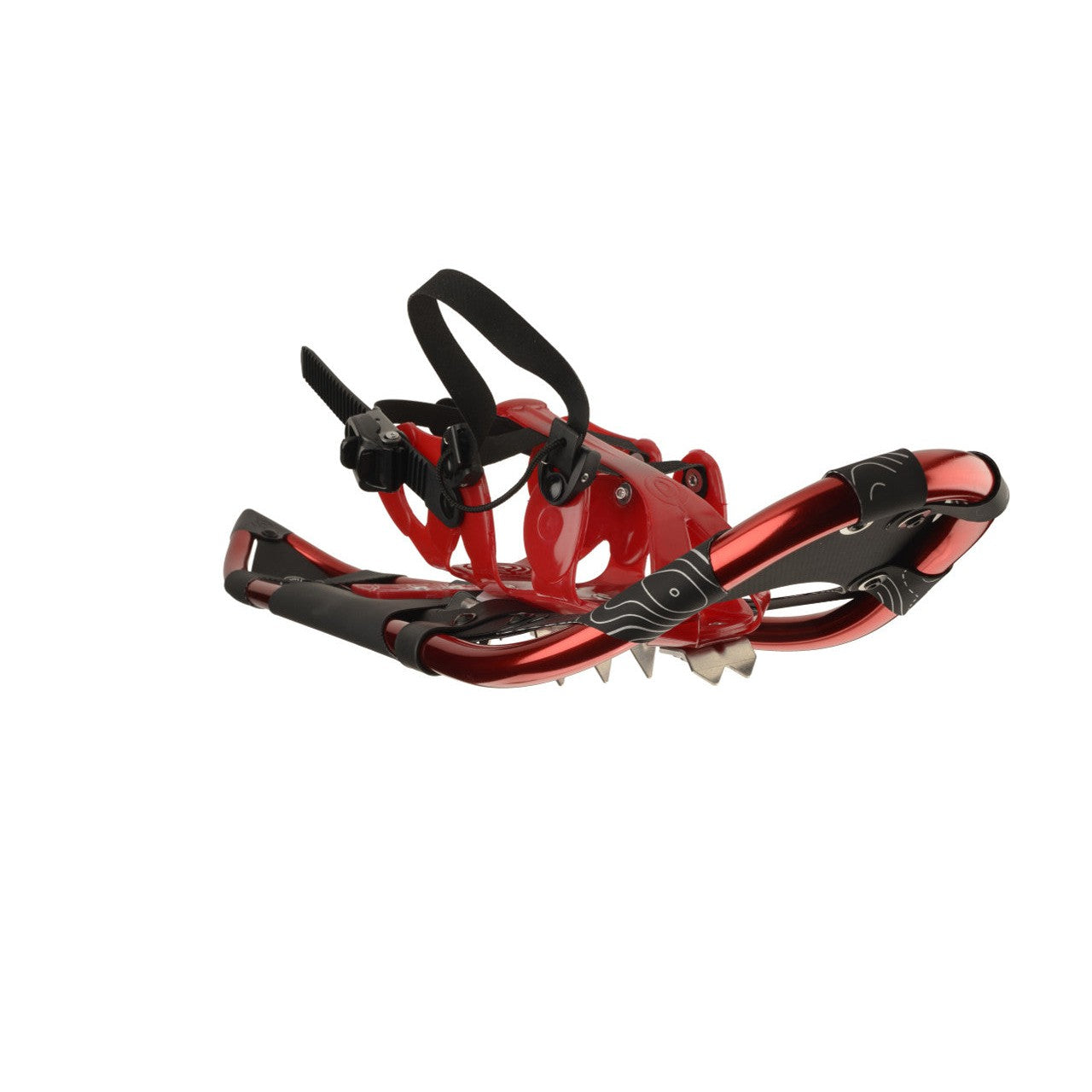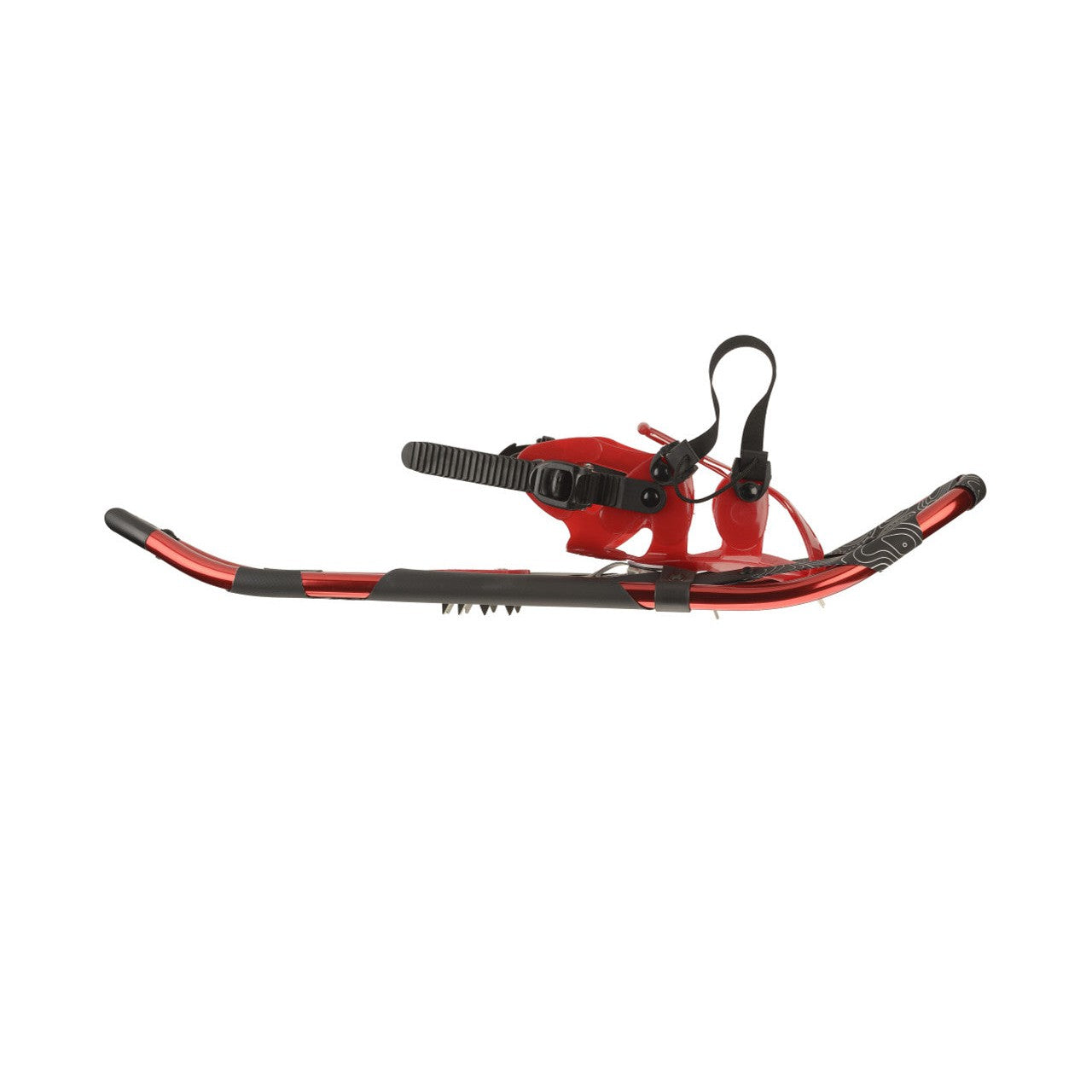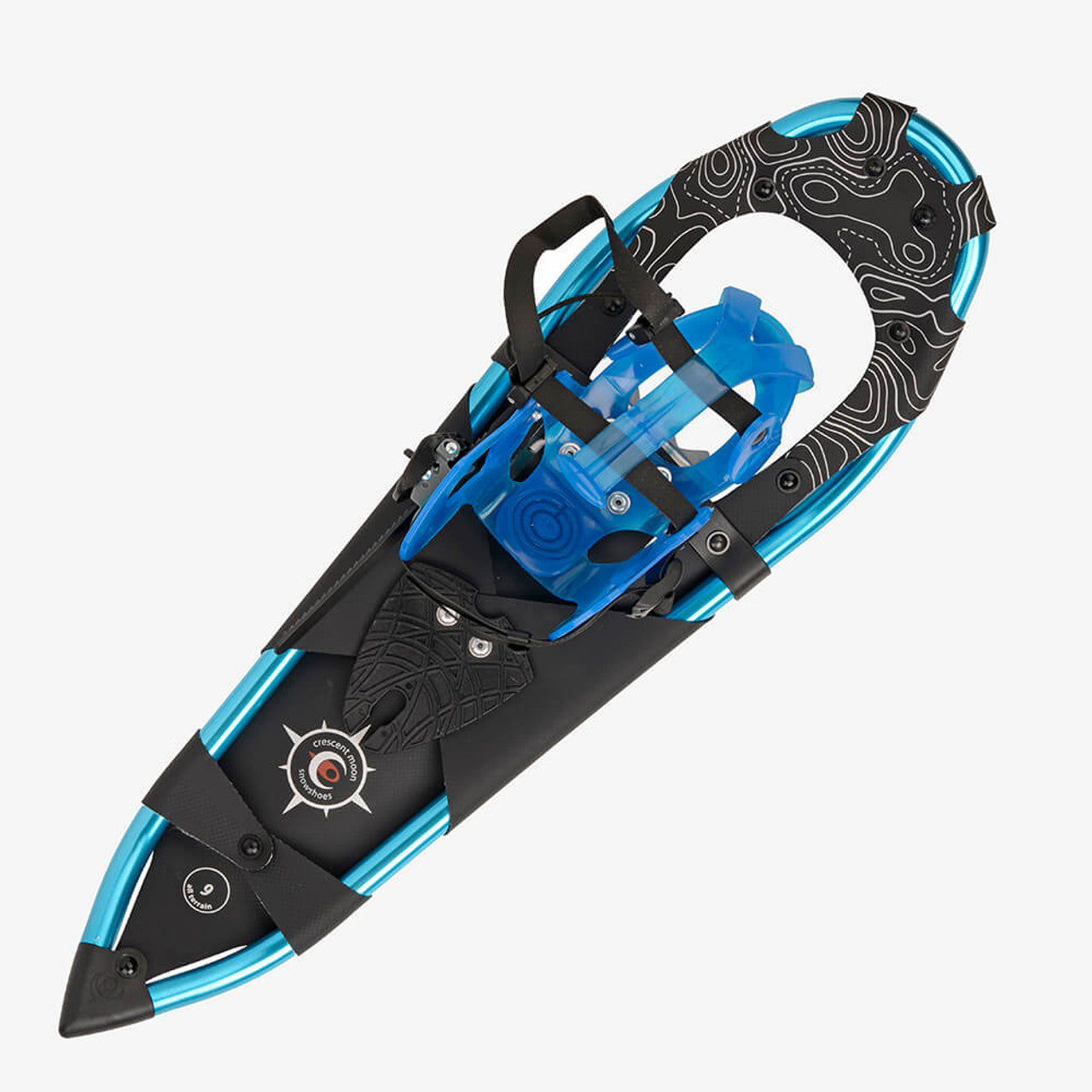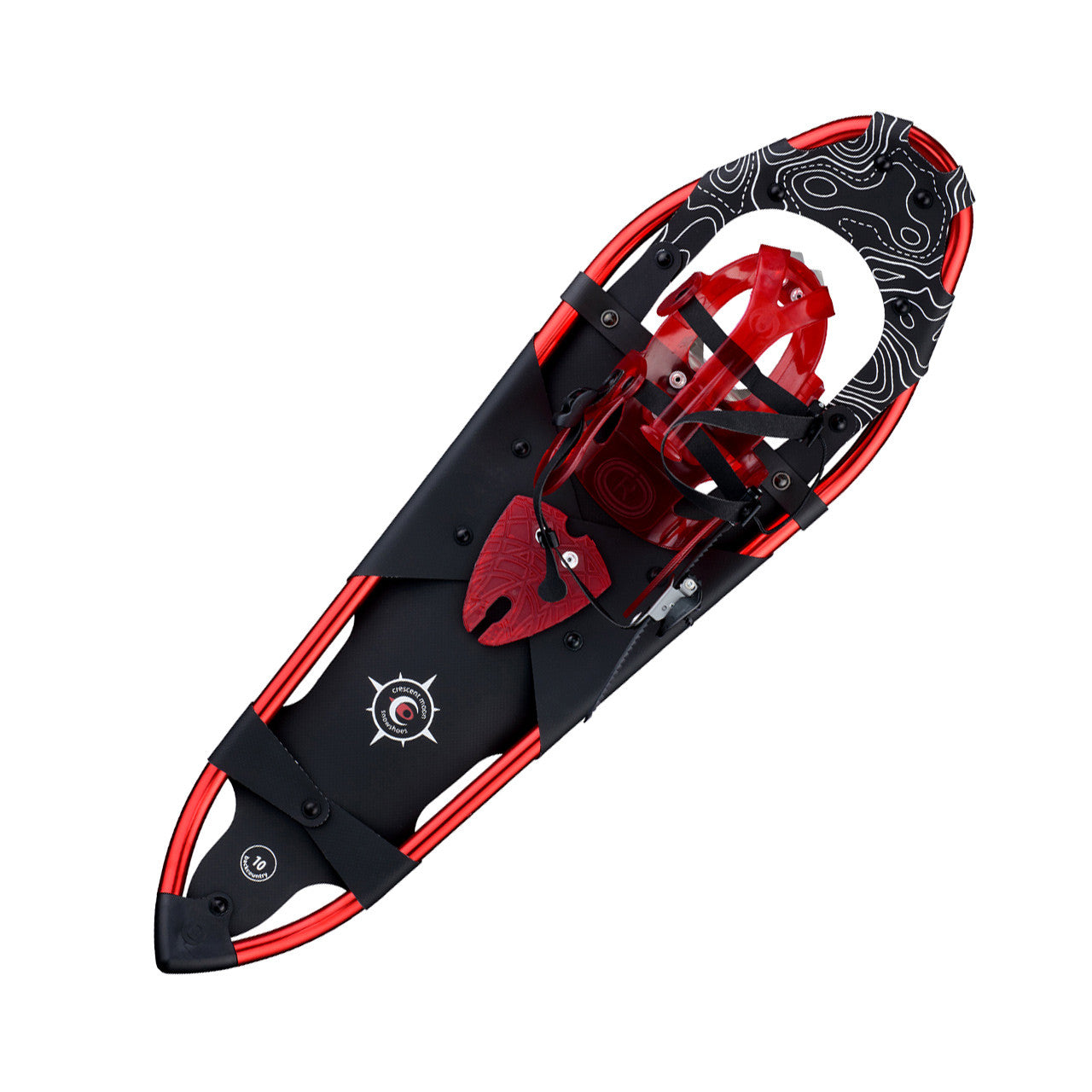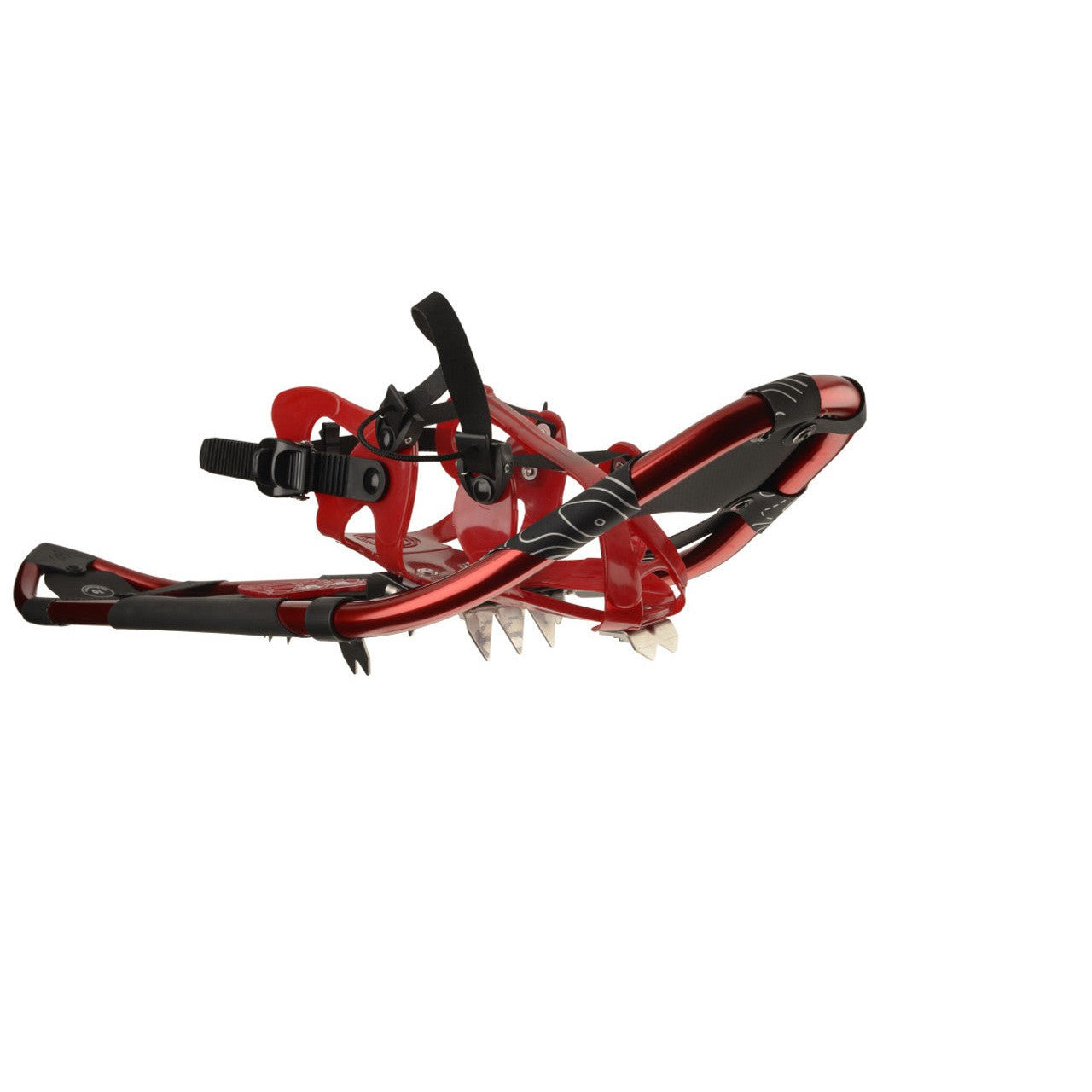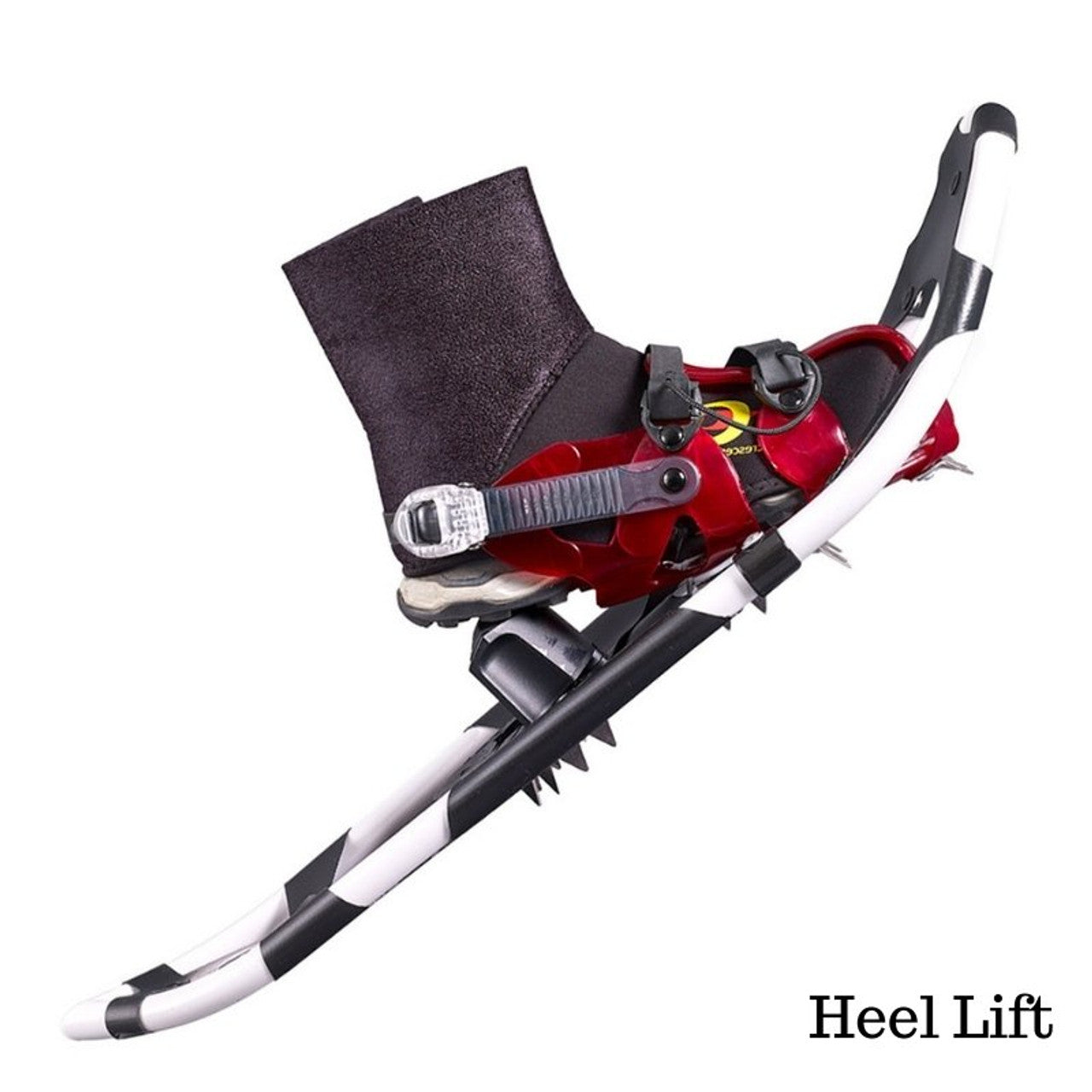 Crescent Moon Aluminum Snowshoes
The Crescent Moon aluminum snowshoe frame is made from lightweight aircraft-grade aluminum tubing for strength, durability and reliability. The decking is made from an ultra-durable material called TGS which won't tear or fail. These snowshoes have the only three-claw crampon traction system on the market, and features the only genuine toe claw found on any snowshoe.
Each set of aluminum snowshoes come with a free pair of heel lifts.
Highlights
Binding stays flexible and conforms to your foot for a perfect fit. All day comfort and support
Waterproof straps don't freeze, stretch, or come out of adjustment
Flexible decking material for quiet hiking - compared to loud plastic snowshoes
Closed toe design secures your foot in all directions - top to bottom, side to side and front to back. No need to over tighten to keep your foot in place
The tail of the snowshoe follows your foot, instead of dragging on the snow, for easier mobility
Teardrop shaped frame for a natural stride and optimal flotation and maneuverability
Cam buckle loop strap and ratchet adjustment are quick and easy on and off
3 aggressive crampons provide traction throughout your step, including a unique toe claw for balance, push off and climbing
--------------------------------------
Sawtooth 27: W6 - M10.5, 195lbs
All-terrain snowshoe for men and women up to 195lbs. It features Crescent Moon's all-foot encompassing binding system which uses an anatomical design for both L/R. . Fits a range of sizes, very comfortable with adjustments that allow you to customize for your footwear.
Athletic design makes it highly maneuverable
Lightweight but long-lasting durable components
Easy on/off bindings with ratchet buckles and quick release adjustments
Stainless steel traction from toe to heel
Features aggressive stainless steel crampons including Crescent Moon's unique climbing toe claw along with a main claw immediately below the ball of your foot and at the heel. You can have great confidence in the traction they provide - there will be no slipping or sliding allowed with these all-terrain trail snowshoes, even on hard and icy inclines. Recommended on steep, rolling or flat terrain.
Big Sky 32: M9 -15, 225lbs
The Big Sky is built for unending exploration beginning where most trails end. Bigger bindings, more traction, more surface area, the Gold 10 accommodates foot sizes 9 to 15 including large volume boots like snowboard or hard-shell tele boots and every other kind of cold weather boot. The Backcountry Snowshoe model also features a brilliant set of traversing claws in addition to the stainless steel teeth located at the ball, heel, and most uniquely, the climbing toe claw, and most importantly, everywhere you need traction and nowhere that you don't. The moderated tear drop shape of the mens backcountry  model makes the 32" x 10" dimension feel more maneuverable than traditionally shaped 30" snowshoes and the bindings work in concert with the platform to make every step one of great importance and significance in the pursuit of happiness. What more can be said, but these are the finest backcountry snowshoes you'll ever own? We suggest you buy them.
Each set of aluminum snowshoes come with a pair of heel lifts. 
What is a heel lift? It's an optional feature for your snowshoes, which adds 2 inches of platform under your heel and makes climbing more efficient, comfortable (by reducing the strain on your calf muscles), and improves traction.
If you're located in the mountains, and you're snowshoeing up long, sustained climbs, a heel lift might be exactly what the doctor ordered. If you're spending most of your time on flatter or rolling terrain, you probably don't need the heel lift.