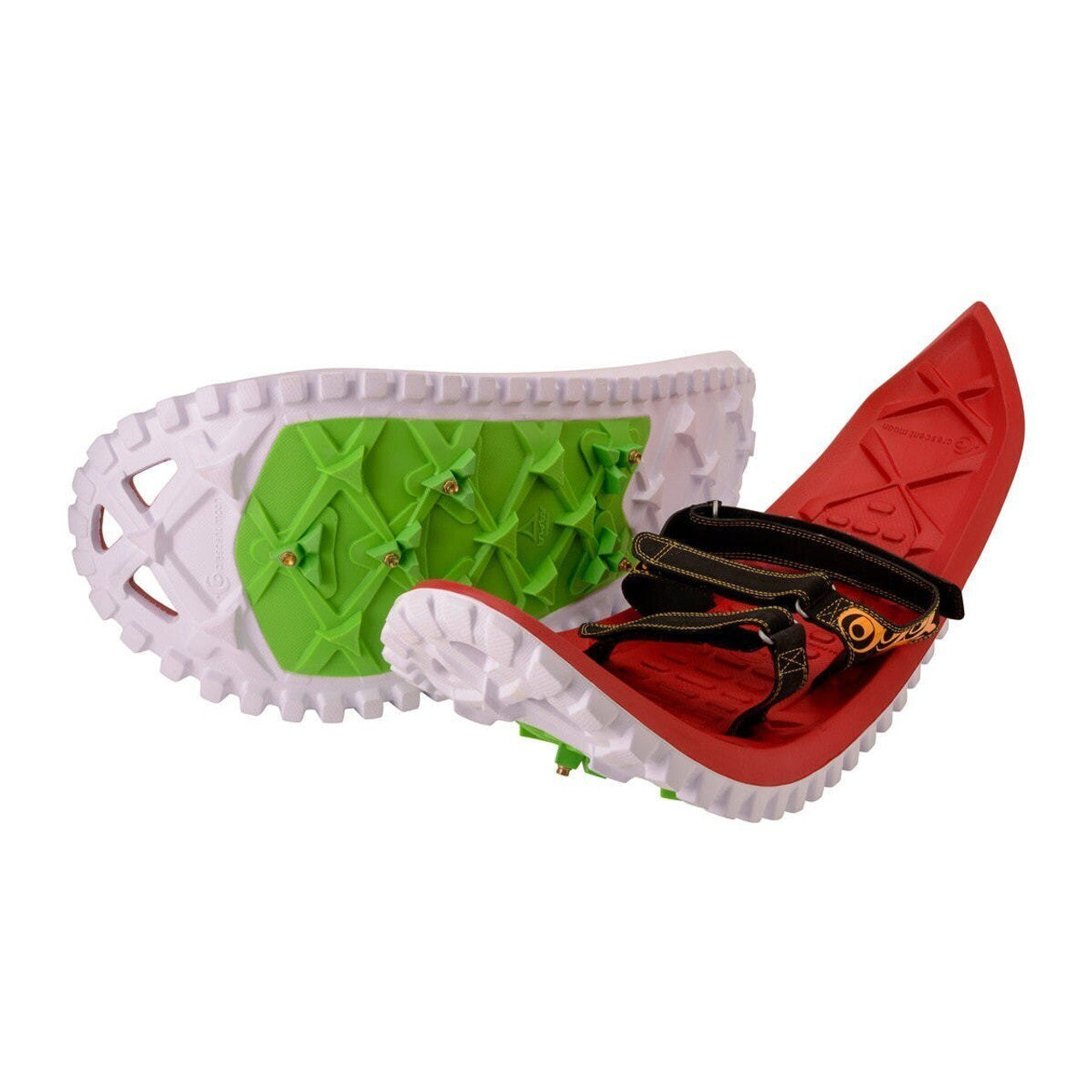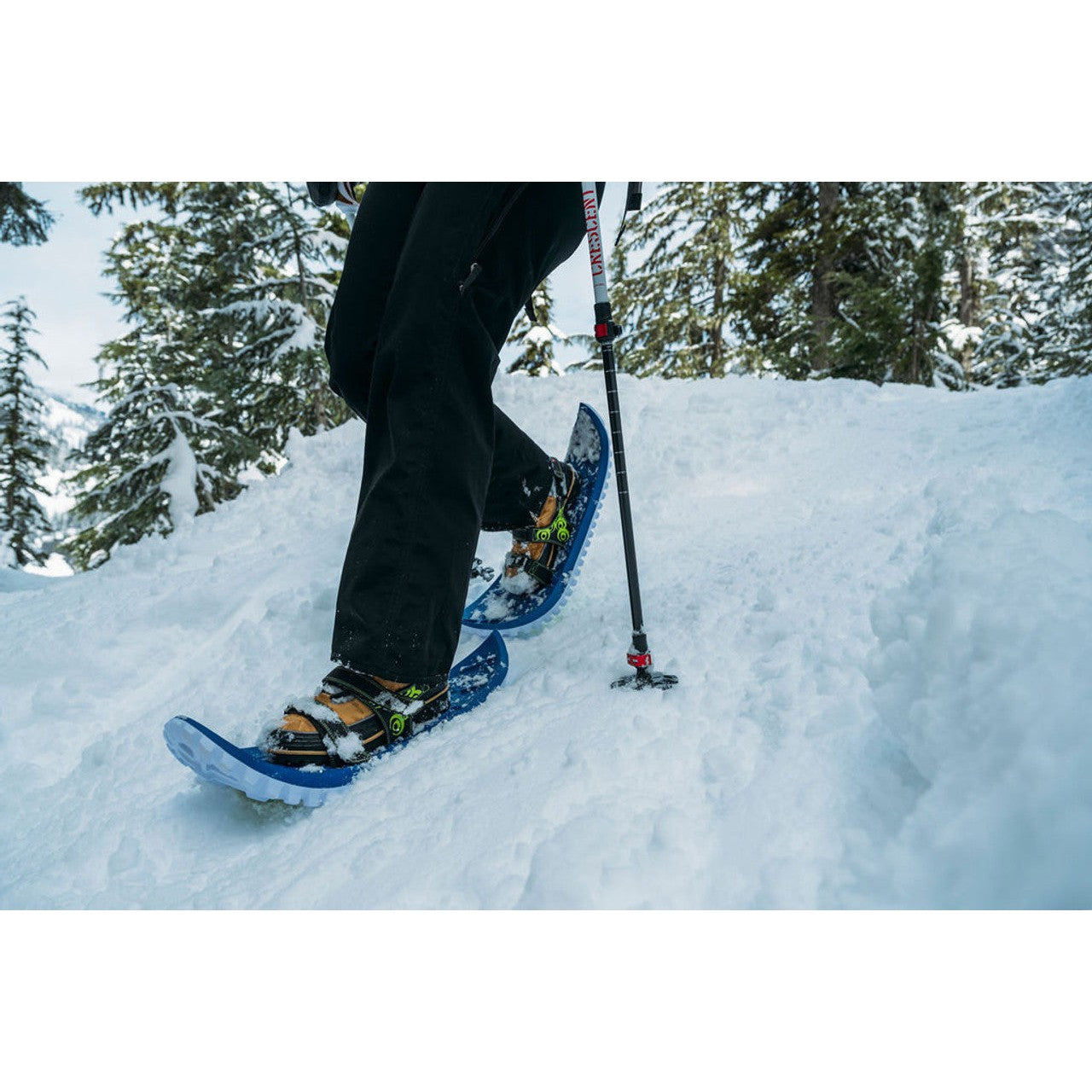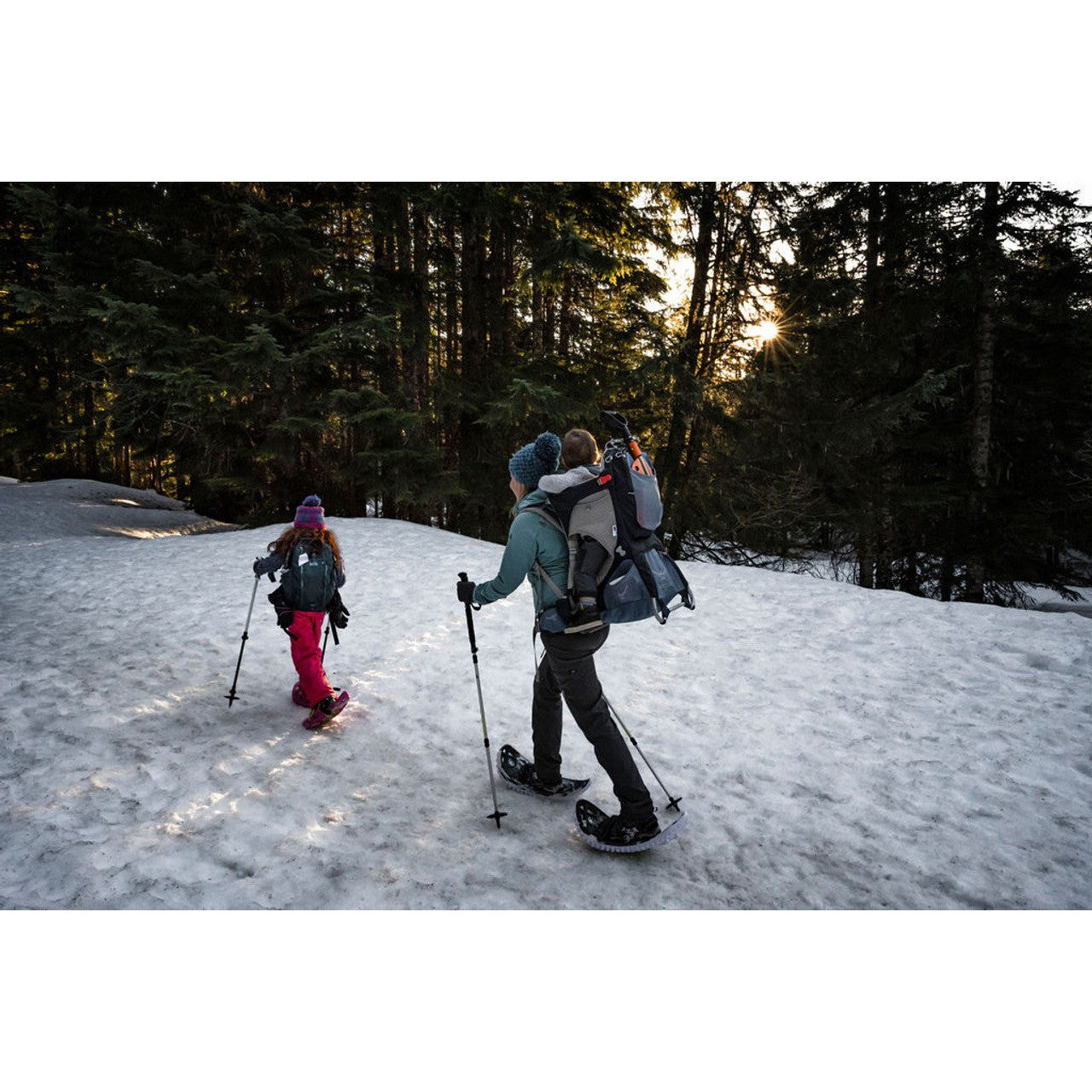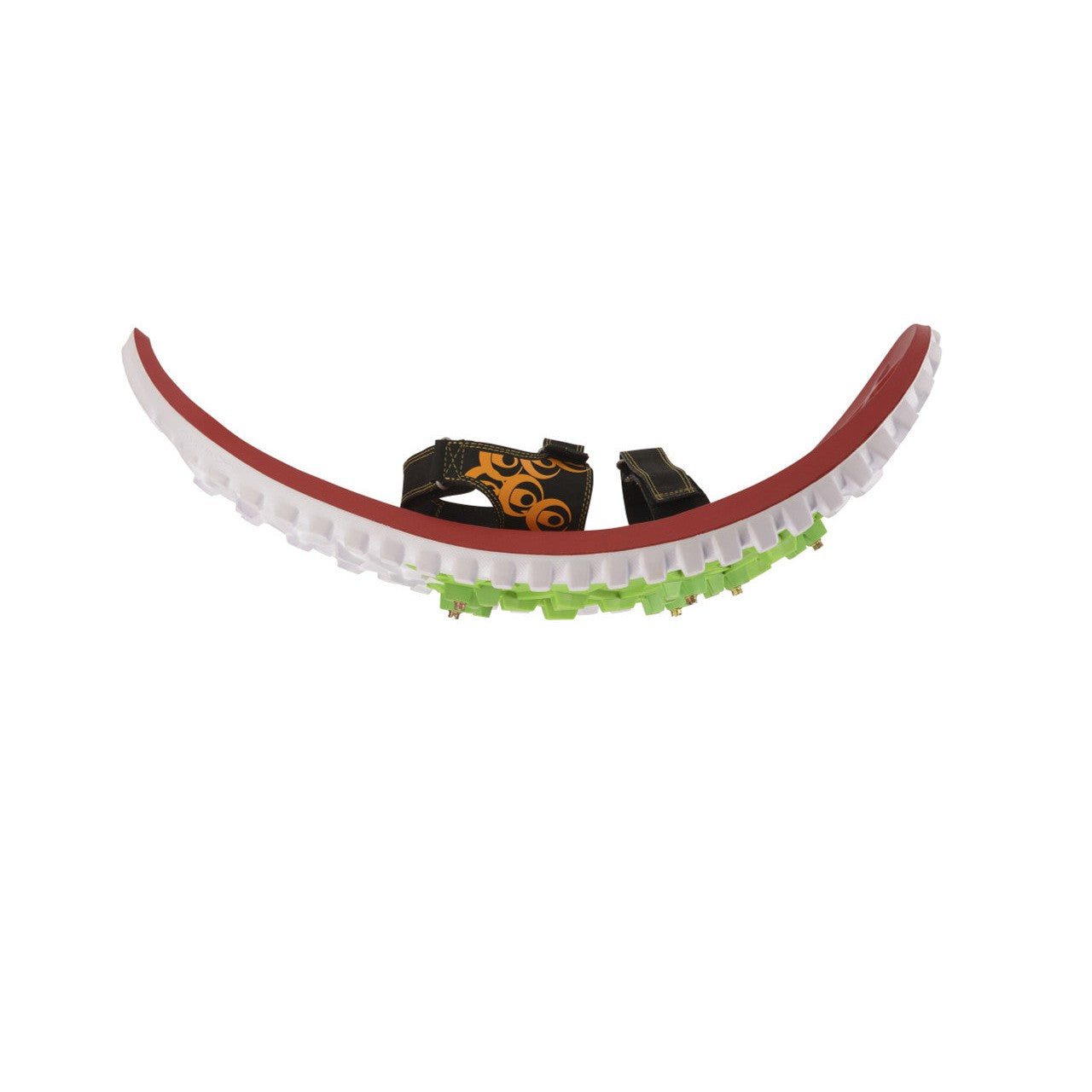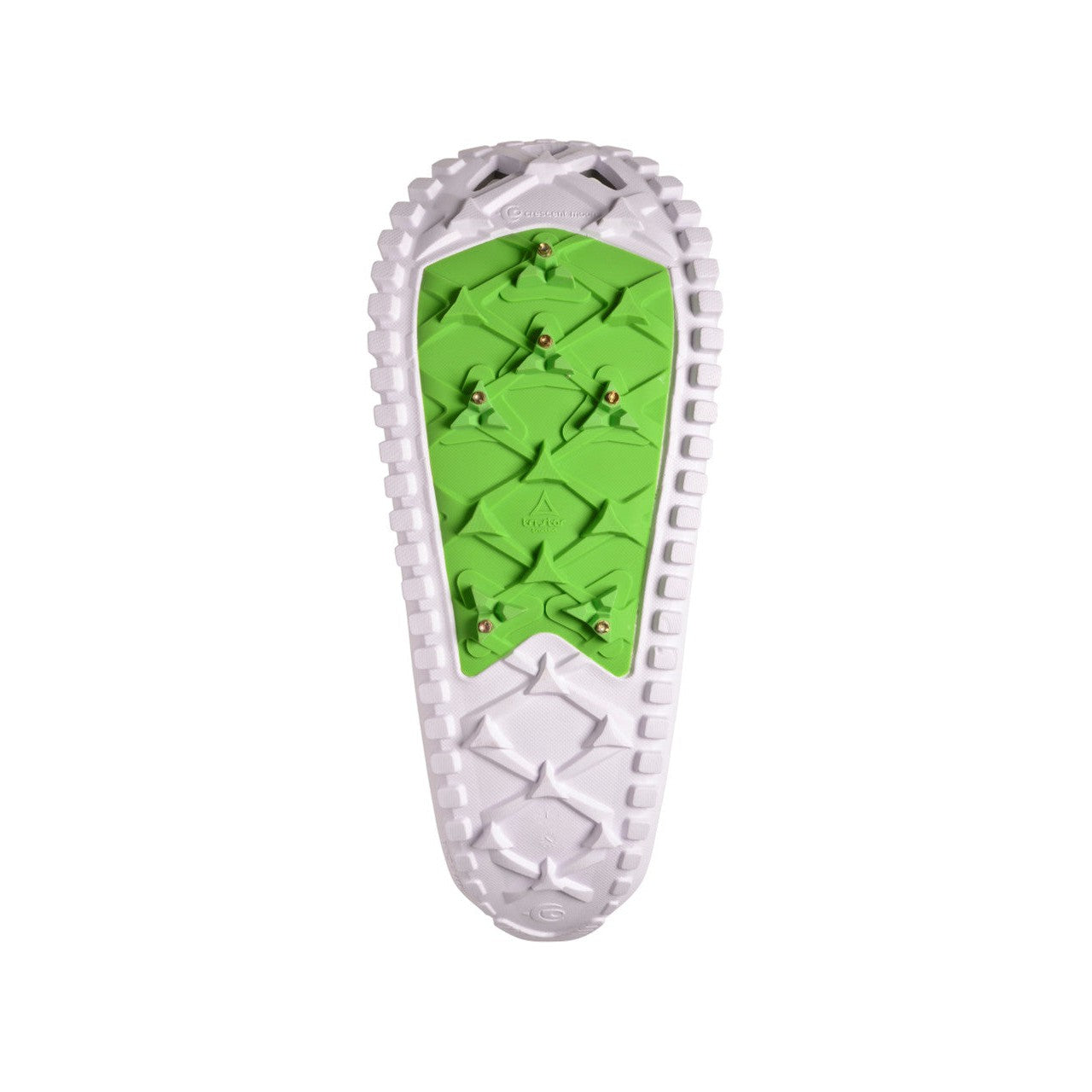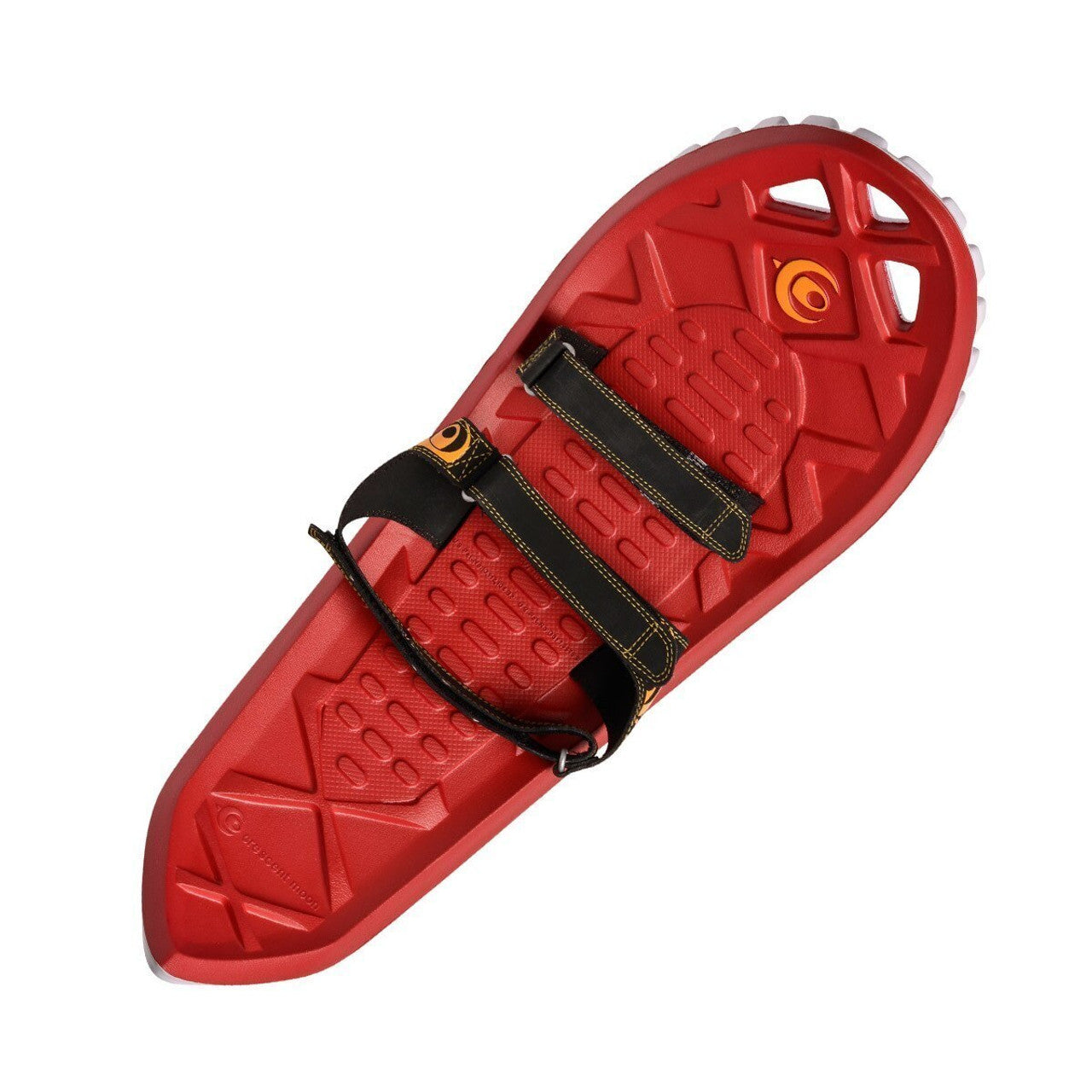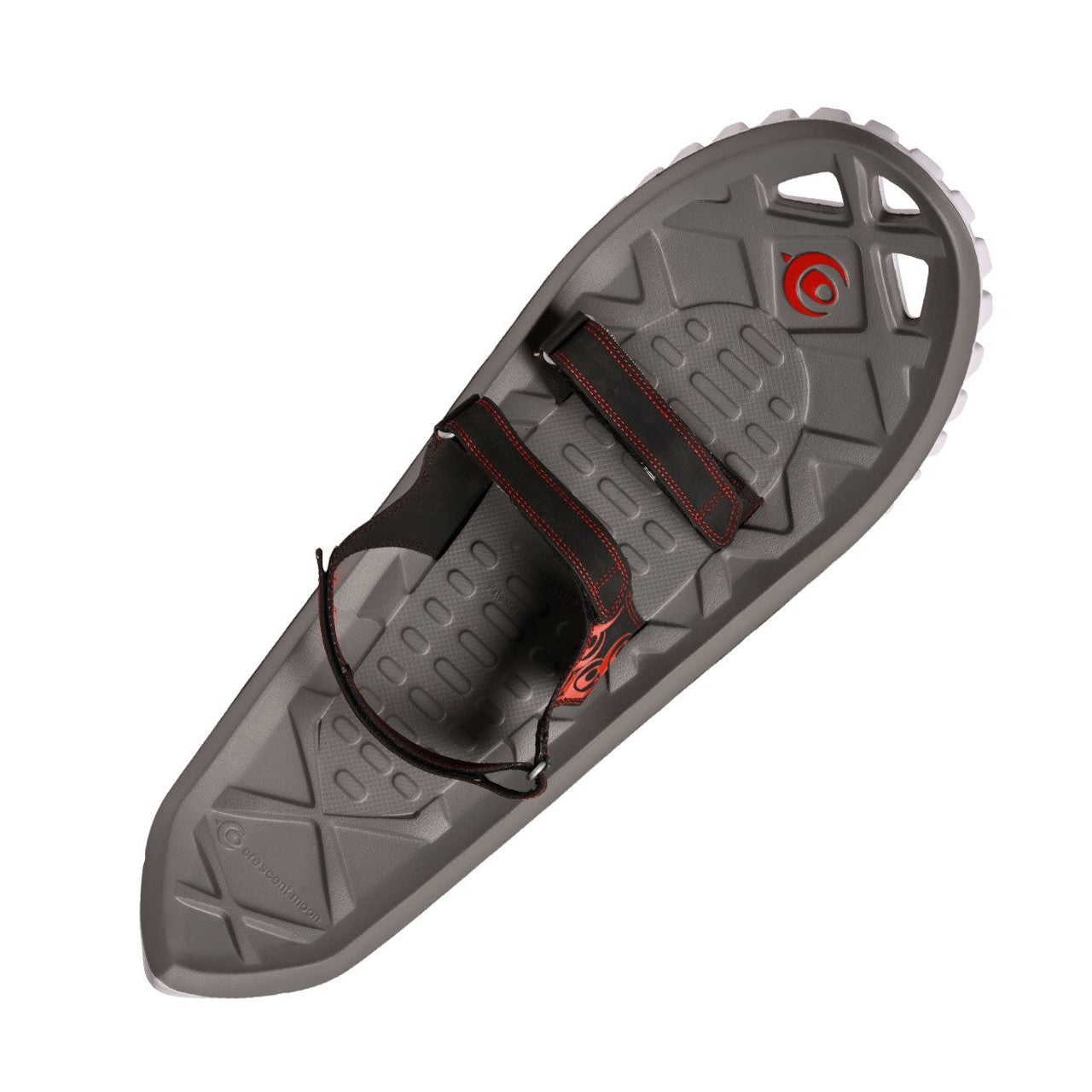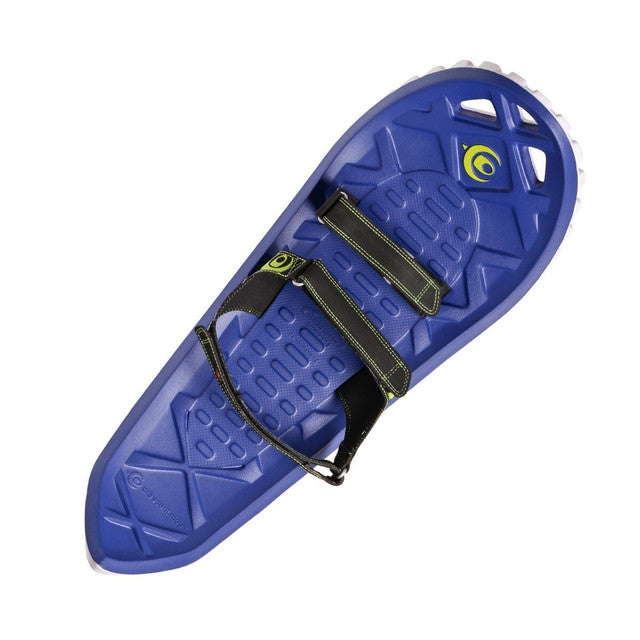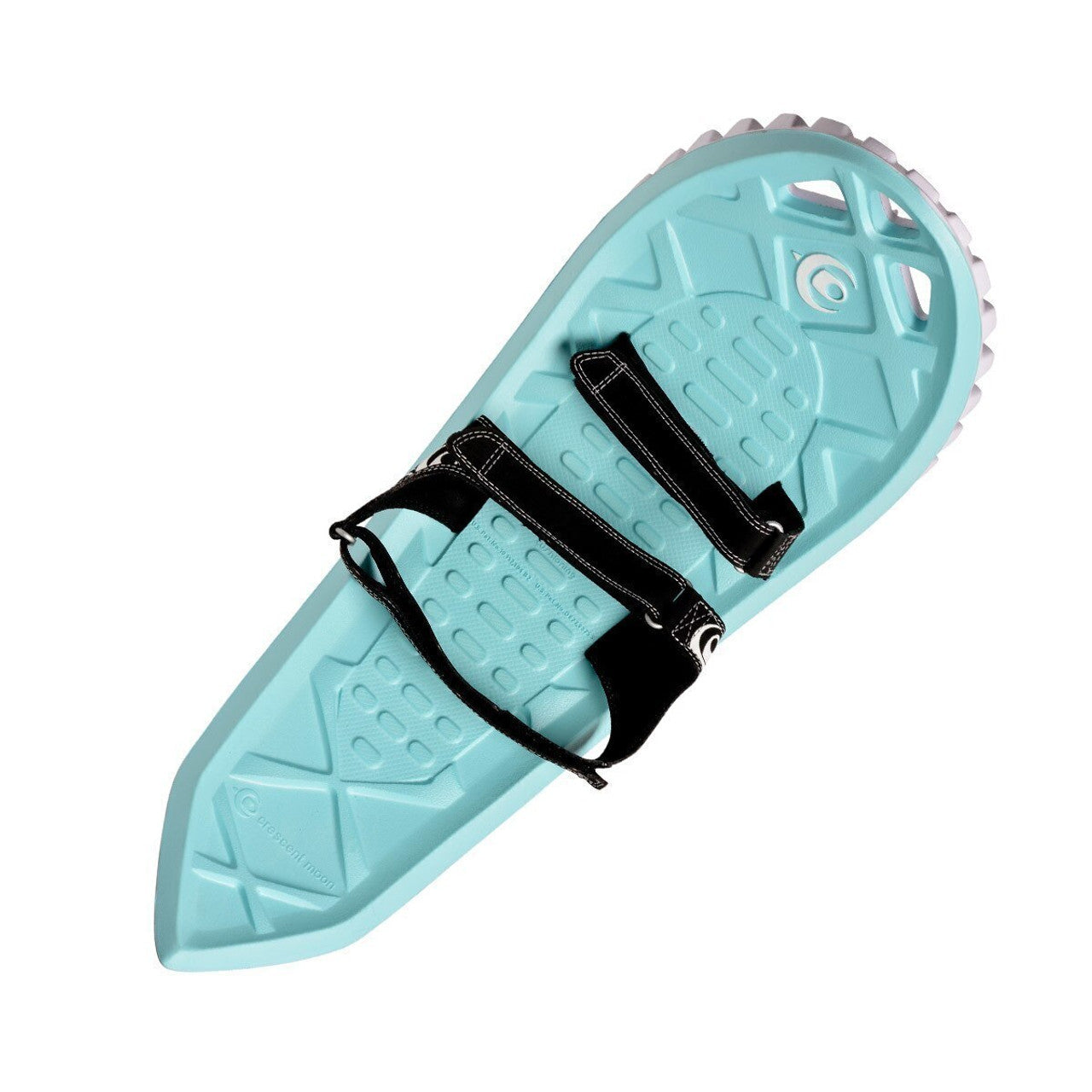 Crescent Moon EVA Foam Snowshoes
EVA Snowshoes are the intuitive alternative to awkward-clunky-traditional snowshoes.
Eva Snowshoes were introduced in 2017 after our co-founder Tamara Laug, a life-long runner, was inspired by the rocker-shaped Hoka running shoes. We wanted to make a snowshoe that was comfortable, lightweight, quiet, and made snowshoeing more like wearing a pair of your favorite running or hiking shoes. Snowshoes that both beginners and enthusiasts alike could appreciate. In short, nothing less than disrupting the entire category of traditional snowshoes.
Crescent Moon has been making snowshoes for 22 years, and the only one to make a snowshoe made of expandable polymer - the same material used in every running and athletic shoe in the world. But we knew we were on to something. So, we started making prototypes out of packing sheet foam, carving, sanding and forming them by hand to test the concept. We called our friend Dan Laska, who was the lead designer at Crocs, and asked him to help us make "the best recreational snowshoes" on the market. Two years in the making and lots of time and days on snow, Eva was conceived.
We produced our first Eva snowshoe and introduced it at the 2017 Outdoor Retailer trade show in Denver. It won every Best of Gear award and Best of Show there was. (It's still winning awards). It was all the buzz, and still is within the industry. In 2018 we made some changes to the first version by adding ice-spikes to the bottom of the shoes for better traction. In 2019 after listening to our rental customers, like the Breckenridge Nordic Center, we made changes to the foot bed and traction elements, along with a reconfigured harness. The staff told us they wanted to replace ALL of their traditional rental shoes with foam because they're simple, intuitive, unbreakable, durable,recyclable, and affordable. But the most compelling reason for the Eva snowshoes we heard from the Nordic centers is that their customers loved them. "the best lightweight snowshoes" they'd ever had on their fleet. We wanted to make snowshoeing more intuitive for those who hadn't considered it before, and to rekindle the joy of snowshoeing for those who had equipment that just didn't inspire them anymore. A #newkindofsnowshoe. We've been snowshoeing for decades and traditional snowshoes are awkward, heavy, clunky and with each step, you experience an unnatural hesitation between taking a step and the snowshoe catching up with a weird heel slapping noise. Or, they drag along the ground. None of that happens with the foam snowshoes.
They're a great first, or second, pair of snowshoes. They make great gifts too. They're recommended snowshoes for beginners, as well as snowshoe runners and day hikers. Even if you only get out a few times this winter, they're worth having in the trunk of your car for those moments where you want to get rid of some stress in the great outdoors. They're perfect for that. Eva snowshoes are highly recommended for trails and in packed powder conditions and offer a more comfortable and quiet snowshoeing experience than a comparably sized traditional snowshoe.
SPECIFICATIONS:
The rocker platform bends and rolls with your foot…just like your favorite athletic shoes.
Extra cushion and insulation for comfort and warmth.
Simple, securehook and loop bindings.
Quiet & Lightweight
Serious traction with durable rubber lugs and optional ice cleats for hardpack & icy conditions**.
Recyclable through athletic shoe recycling programs.
Recommended use: Hiking on flat to rolling terrain onpacked trails.

24" x 8" 

Fits shoe sizes 7W - 14M

Weight: 3 lbs. 8 oz.

Length: 24"

Width: 8"