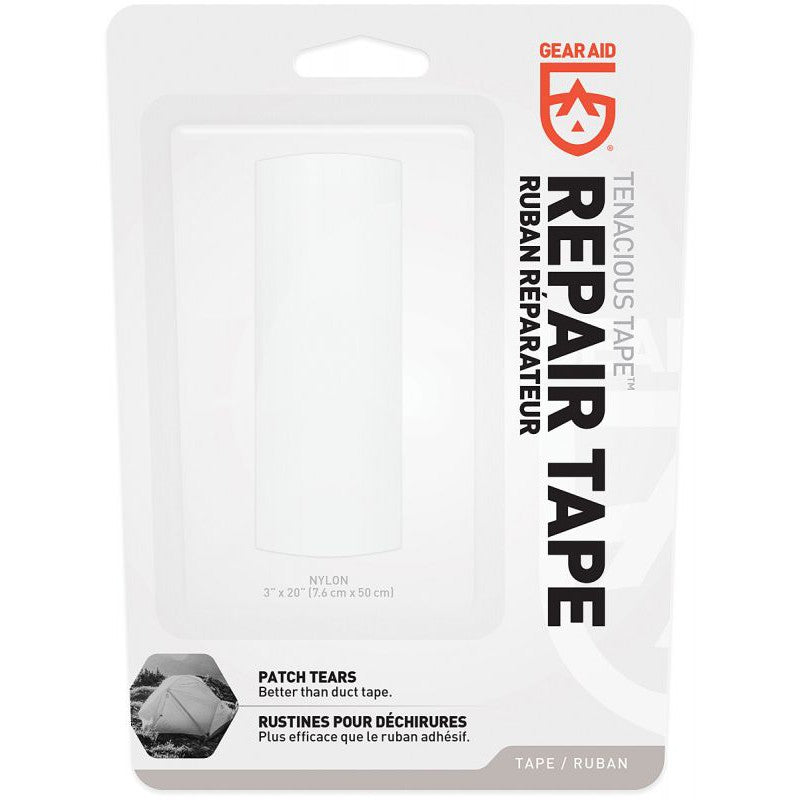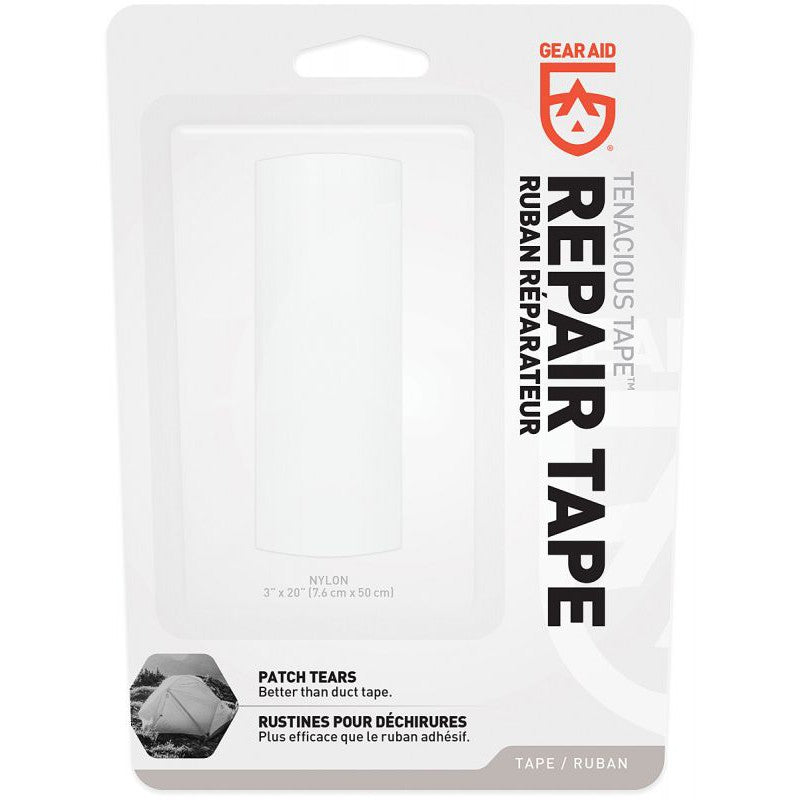 Tenacious Tape by Gear Aid
Hands down the most versatile tape you can have in your emergency repair kit. This 3 in clear repair tape can patch your tent, sleeping bag, backpack, down jacket, raincoat, dry bag, etc. It's almost like having magic in your pocket. Tenacious tape is very durable, waterproof, and has plenty of adhesive to stick to a wide variety of materials. It's flexible and transparent. Don't head into the backcountry without Tenacious Tape in your emergency repair kit!
Repairs work best if you round the edges of your patch. Because this is a 3" wide strip that is 20" long, one roll should last you through an entire thru-hike and much much more. 
3" x 20" rolled strip, 60 square inches
(packaging may vary)