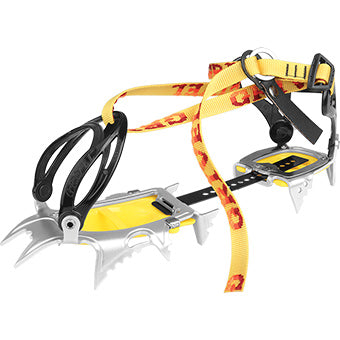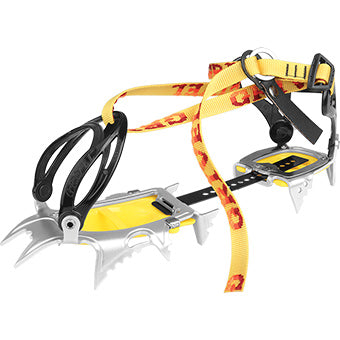 Grivel Air Tech Light Classic
The combination of extremely strong and sophisticated materials, together with Grivel's advanced technology lie behind the realization of this crampon which leaves all other models on the market far behind. Ten points in contact with snow while you're walking and twelve that bite into the slope during traverses. Designed for ski touring, competitive ski mountaineering, classical mountaineering routes and for high altitude or distant expeditions where weight is the determining factor. This model comes with Flex Bar which allows the foot free movement without over stressing the crampon.
Weight: 610 grams 21.5 oz

Materials: Aluminum alloy
Size: 35-46 (Women's 4.5 to Men's 13)
Active Antibott included
CE and UIAA Certified
WARNING:
The snow traction equipment described here does not eliminate the risk associated with snowy and icey conditions. When wearing such equipment as described above, always use caution, extreme care, and common sense. Failure to do so could result in injury or death. The user alone is responsible for determining whether his/her experience combined with the equipment, terrain and weather present a risk. Use only in outdoor conditions. The user alone assumes responsibility for the safe and proper use of this product and any risk associated with its use. Activities involving the use of this equipment are inherently dangerous.