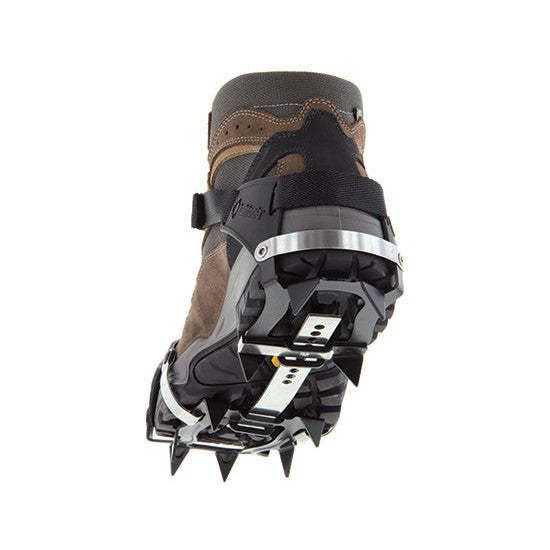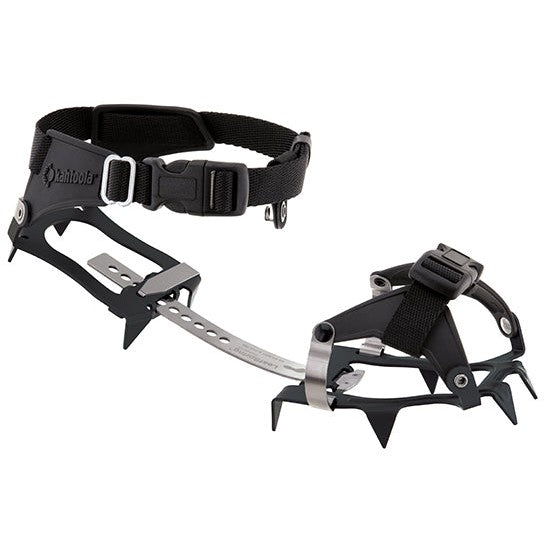 Kahtoola K-10 Hiking Crampon
Own winter with the K•10 Hiking Crampon, you'll confidently move through the terrain with the lightest steel crampon on the market (21.4 ounces / 608 grams per pair). The K•10 Hiking Crampon is the ultimate winter hiking crampon, designed for avid hikers and day adventurers alike. Includes snow release skins Included.
Taking popular elements of the KTS Crampons, the K•10 Hiking Crampons implement an easy-to-use Quick-Fit binding system that provides increased stability, making them ideal for all-day hiking and non-technical mountaineering adventures.
Best Use: Hiking, backpacking, non-technical mountaineering
Terrain: Rugged mountain trails, off-trail
Conditions: Alpine
Footwear: Hiking shoes and boots
2 FOOT ADVENTURES' CAUTION:
The snow traction equipment described here does not eliminate the risk associated with snowy and icy conditions. When wearing such equipment as described above, always use caution, extreme care, and common sense. Failure to do so could result in injury or death. The user alone is responsible for determining whether his/her experience combined with the equipment, terrain and weather present a risk. Use only in outdoor conditions. The user alone assumes responsibility for the safe and proper use of this product and any risk associated with its use. Activities involving the use of this equipment are inherently dangerous.