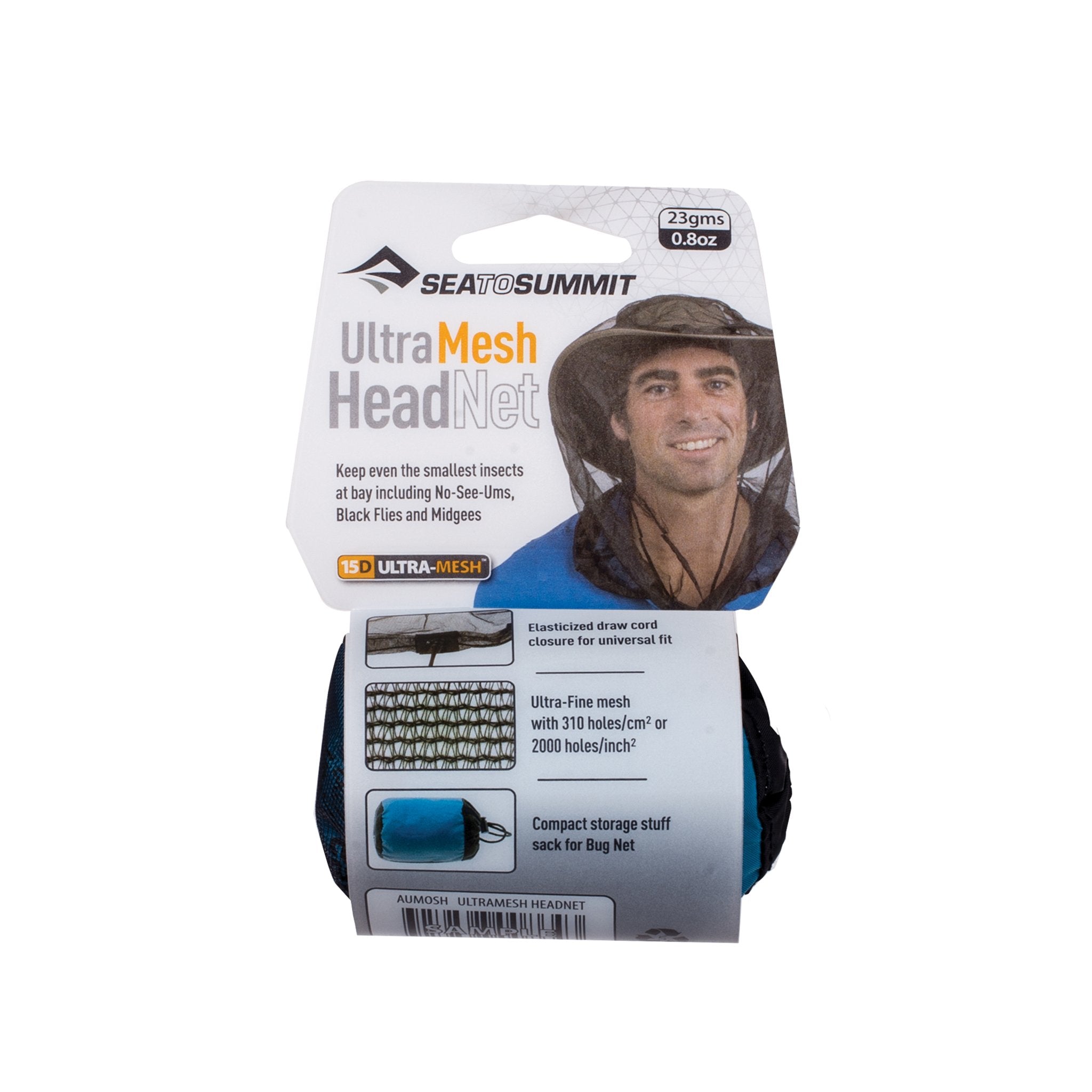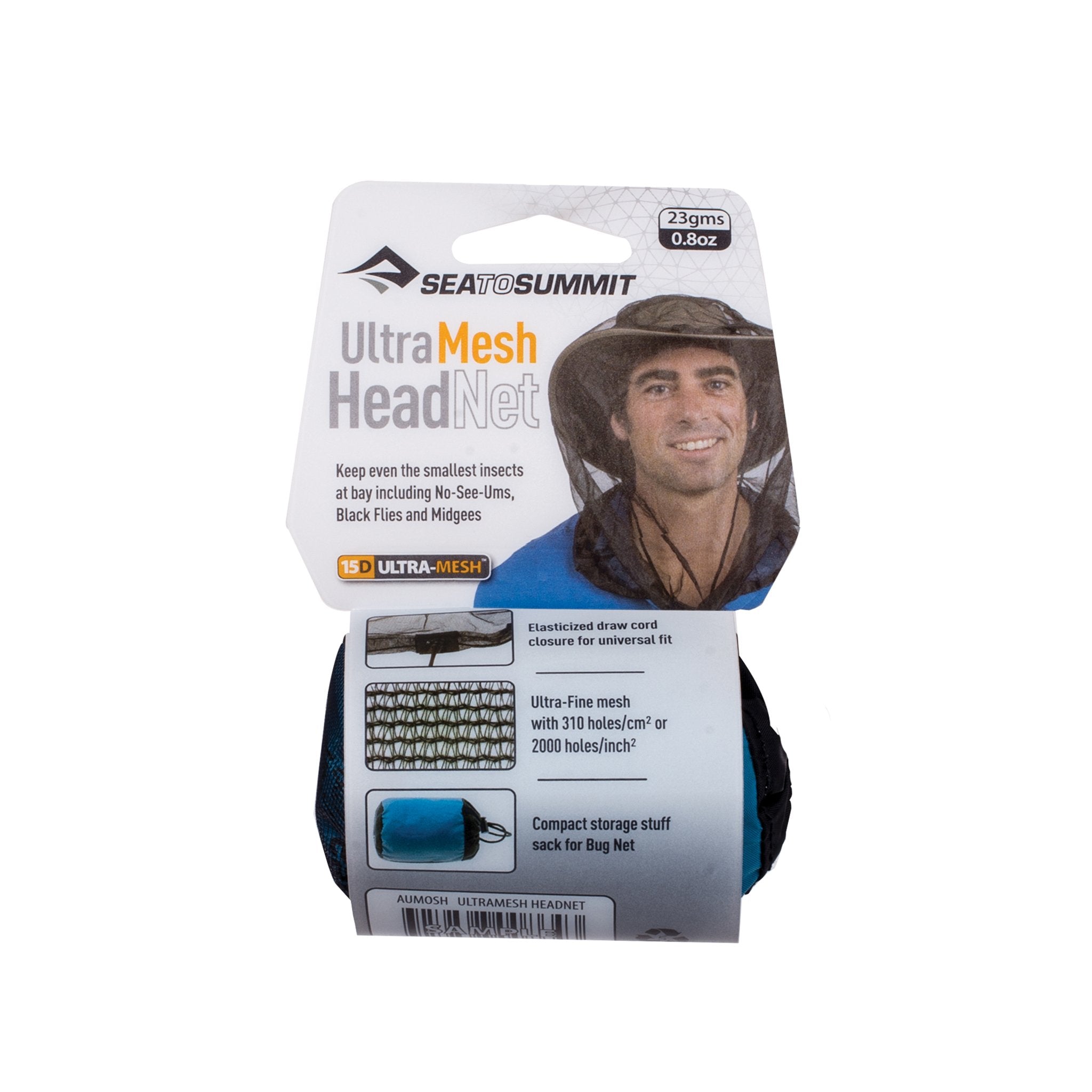 Sea to Summit Ultra Fine Mesh Mosquito Head Net
When bugs are thick and relentless the Mosquito Head Net is the answer.

The 15 denier mesh of the Ultra-Fine Mosquito Head Net keeps its weight down by almost 50% compared to other Mosquito Head Nets, and the ultra-fine mesh keeps even the smallest insects at bay—including no-see-ums, sand-flies, and midges.
The Ultra-Fine Mesh Mosquito Head Net may be the smallest and lightest thing in your pack – but if you are headed for areas where bugs are prevalent, it may be the most valuable piece of gear you take with you.