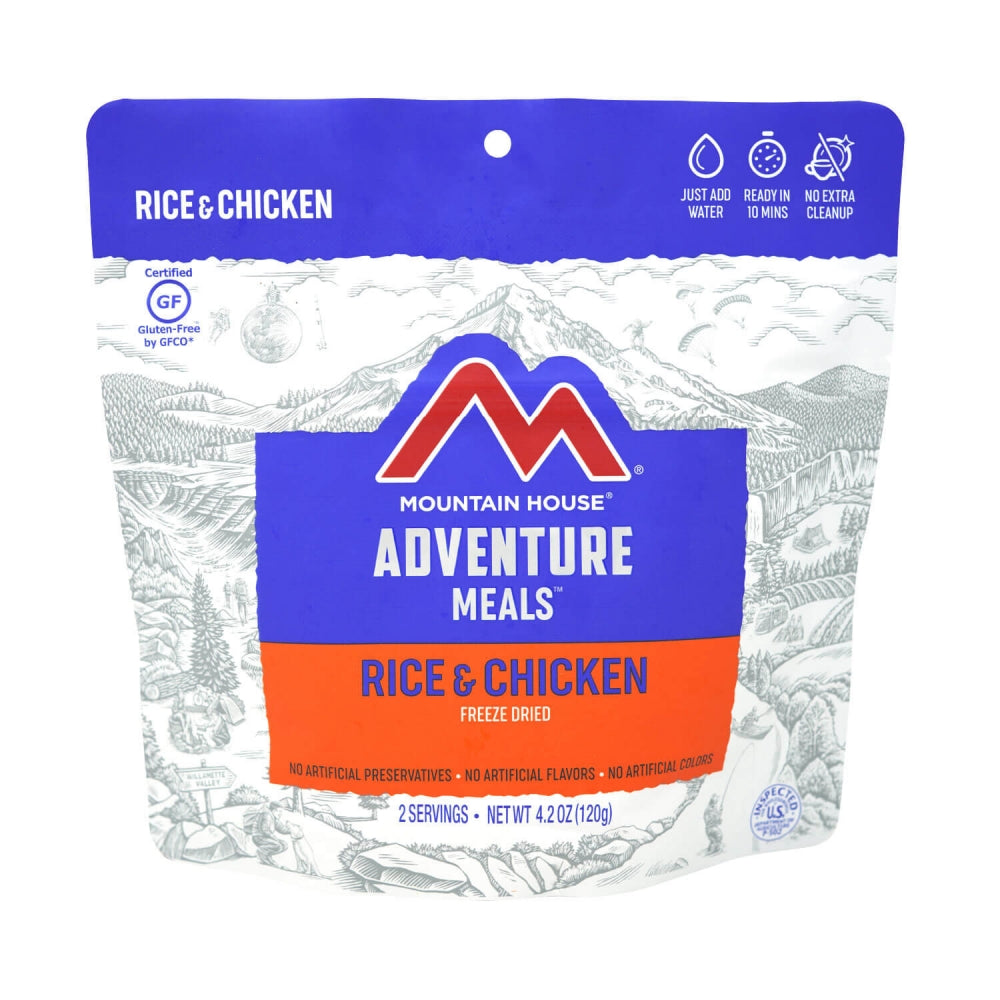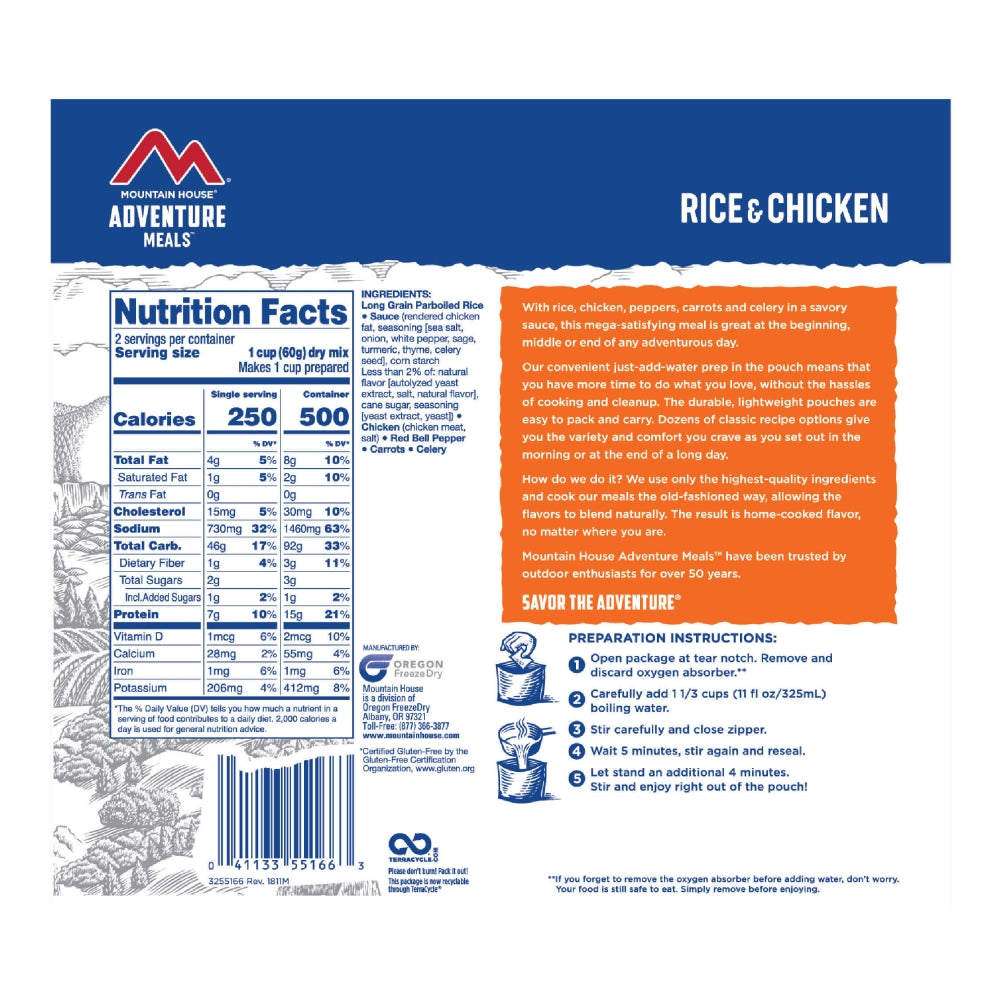 Mountain House Adventure Meal Rice & Chicken
No matter the adventure, you need carbs and protein to keep you energized - and that's exactly what you'll get with Mountain House Rice and Chicken. Made with tender cooked chicken, zesty pimientos and hearty rice, this best-selling favorite has fueled explorers through power outages, snow storms, backpacking excursions, and even those nights where you just can't seem to get off the couch to cook. Just add hot water and you'll be ready to enjoy a delicious, satisfying meal in minutes.
Pouch - Take your favorite meal wherever you go with our convenient Pouch size. Perfect for camping trips where you don't feel like lugging a cooler around.