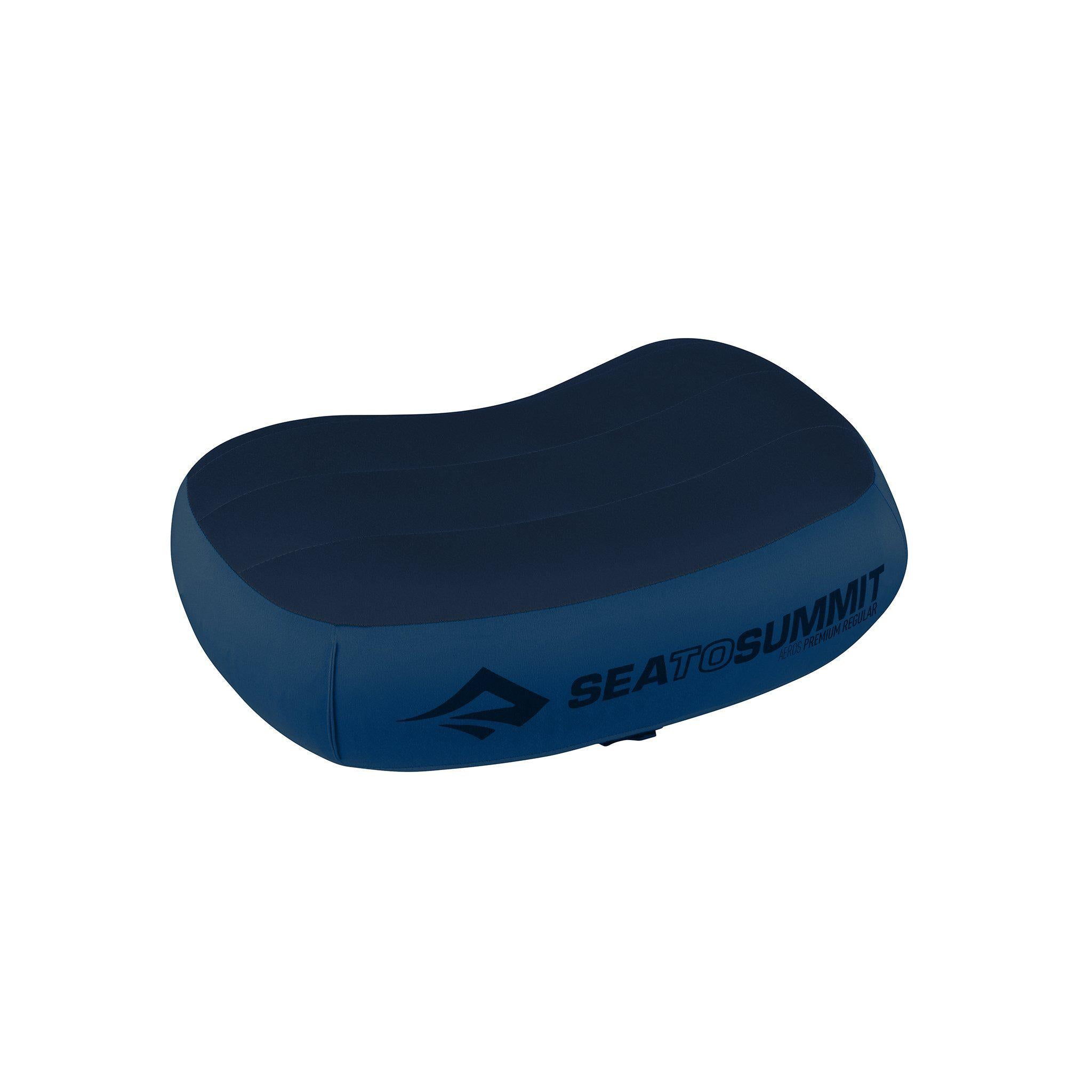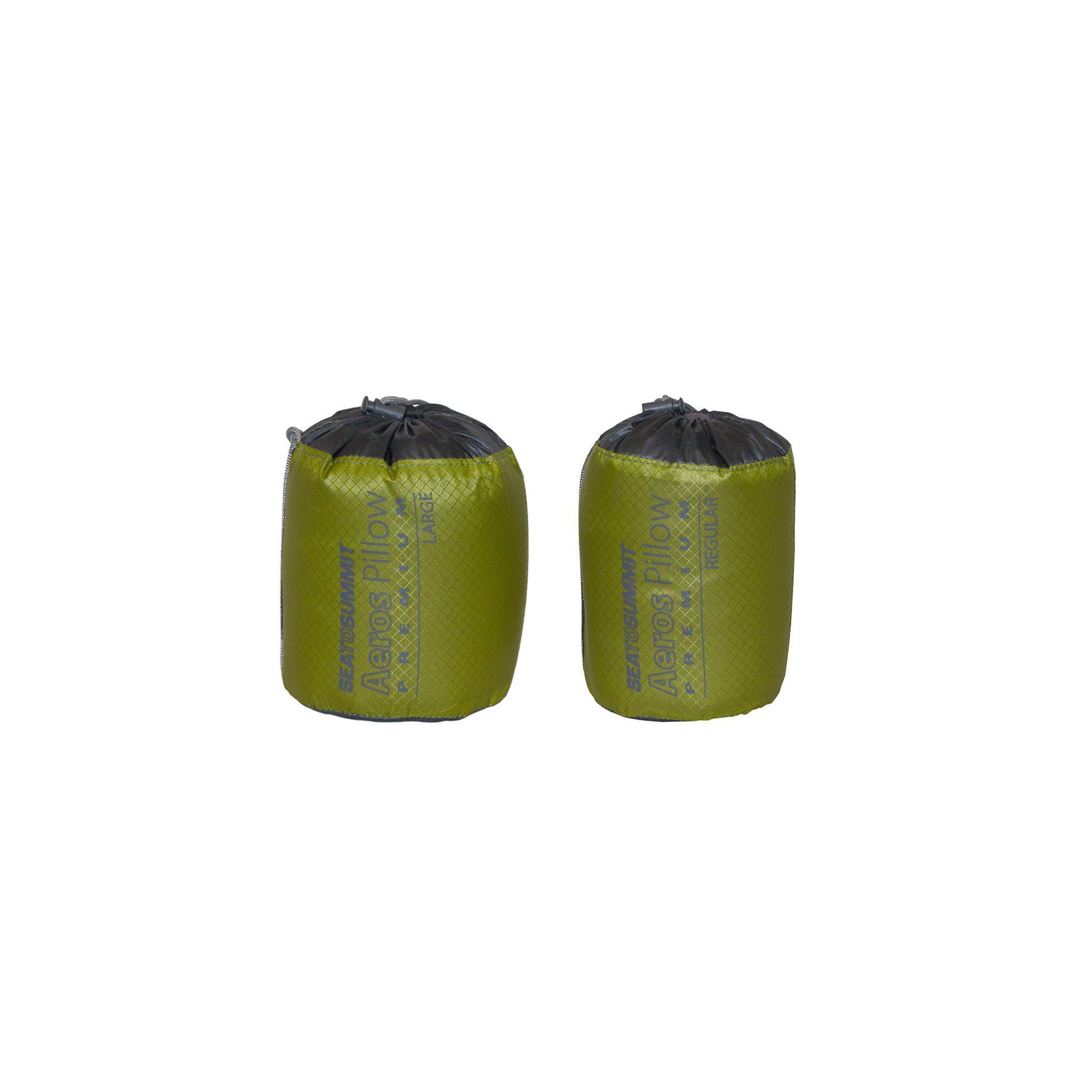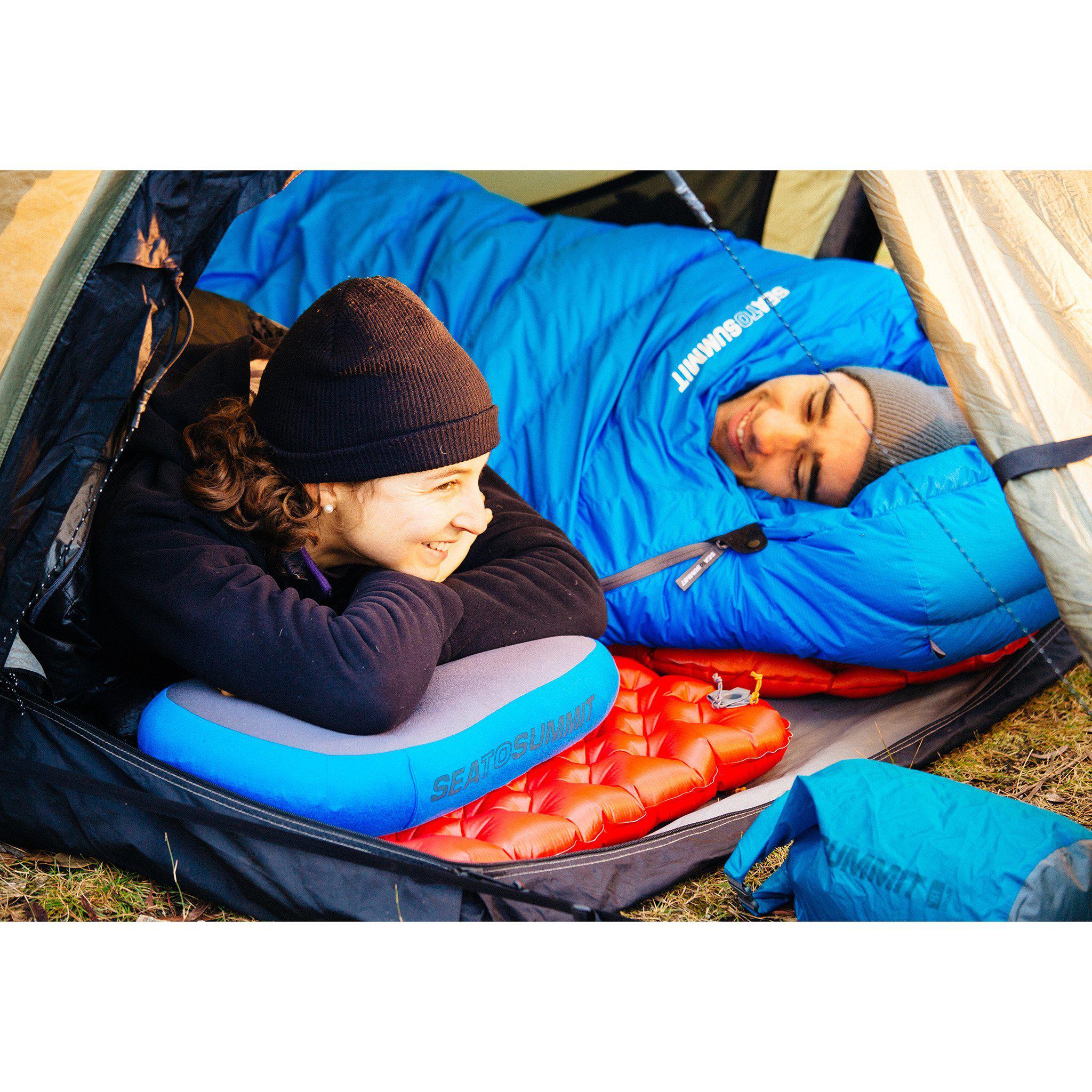 Sea to Summit Aeros Premium Air Pillow
The Aeros™ inflatable backpacking pillow has changed the way thousands of people sleep in the backcountry or while traveling. Luxurious, lightweight and compact, it features a super soft brushed 50D polyester knit exterior and a silent, contoured TPU air bladder for support and comfort.
We have updated the bestselling Aeros™ Premium Pillow for 2019 to add compatibility with our unique Pillow Lock™ system.
FEATURES
Inflate pillow in just a couple of breaths and fine-tune easily with the multi-functional valve
Brushed 50D polyester knit is very soft and comfortable
Curved internal baffles create contours that cradle your head
Scalloped bottom edge centers pillow around your shoulders whether you are sleeping on your back, side or upright in a chair
Synthetic fill between contact surface and TPU bladder increases airflow for additional comfort
Weight 2.7oz / 79g