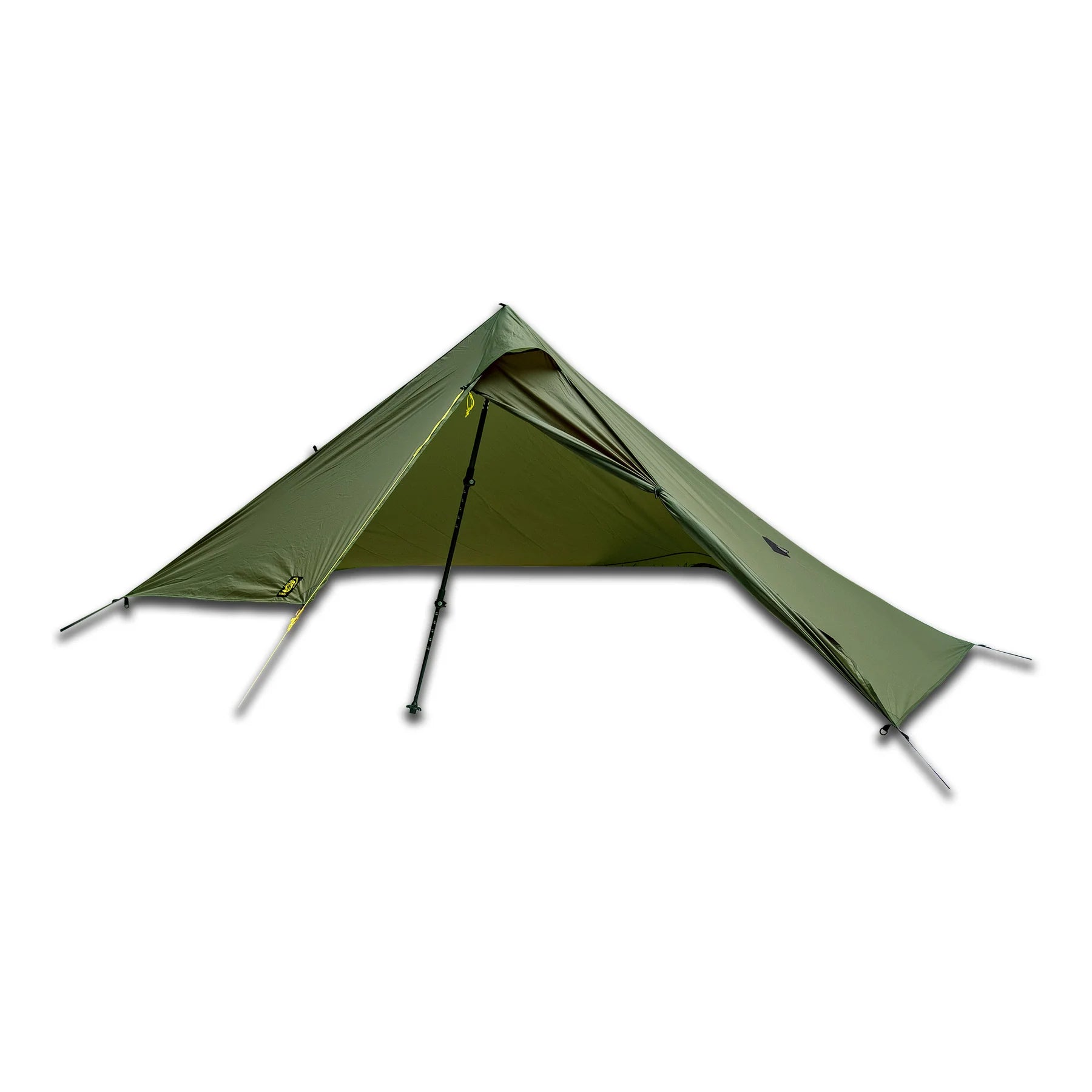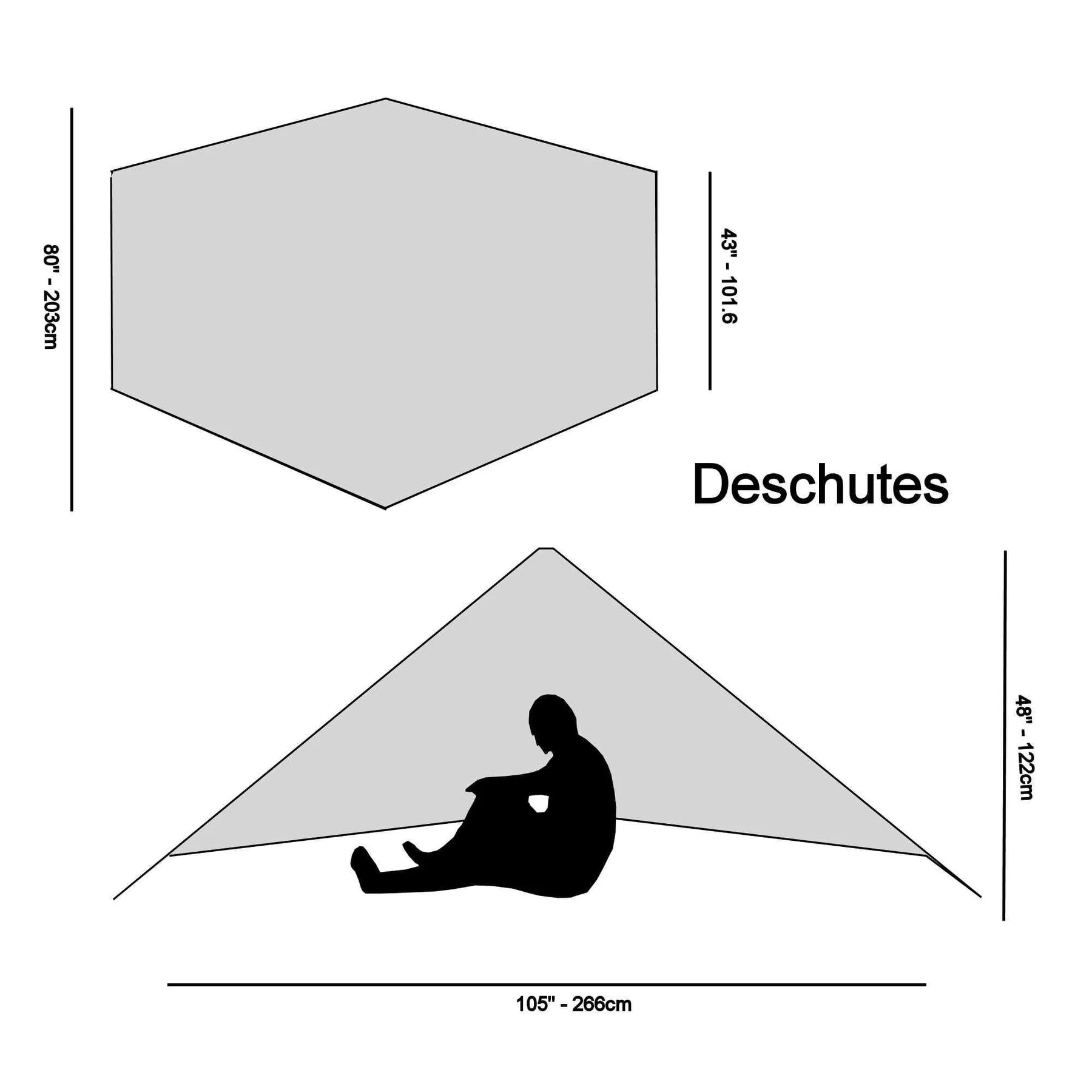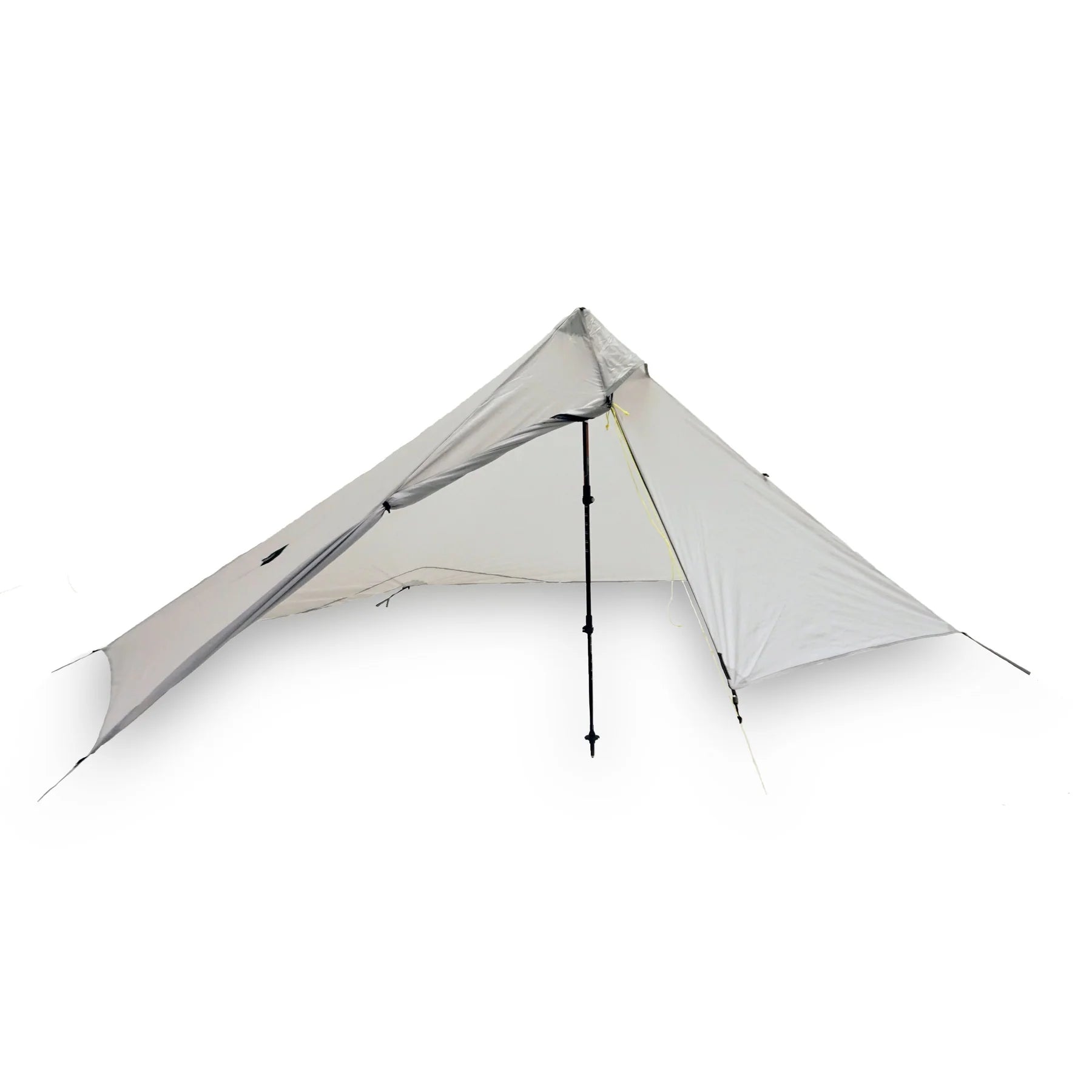 Six Mon Designs Deschutes Tarp
USES ONE 49" POLE
13 OZ – 370 G SOLO TARP
The Deschutes is a no-frills tarp shelter, everything you need and nothing you don't, providing the ultimate freedom.
No floor. No pockets. Nothing but the essentials, the Deschutes gets the job done at an affordable price. At a mere 13 ounces, this pyramid-style design is incredibly stable providing 360° protection is some of the most extreme conditions. The Deschutes gives any hiker the freedom to move fast and light without sacrifice.
The Deschutes can be paired with the Serenity NetTent to form a fully enclosed, one-person, double-walled shelter with a bathtub floor. 
*To completely repel water, shelters need to have sealer applied to the seams before use.
*Shelters including a seam sealing service may not ship immediately.