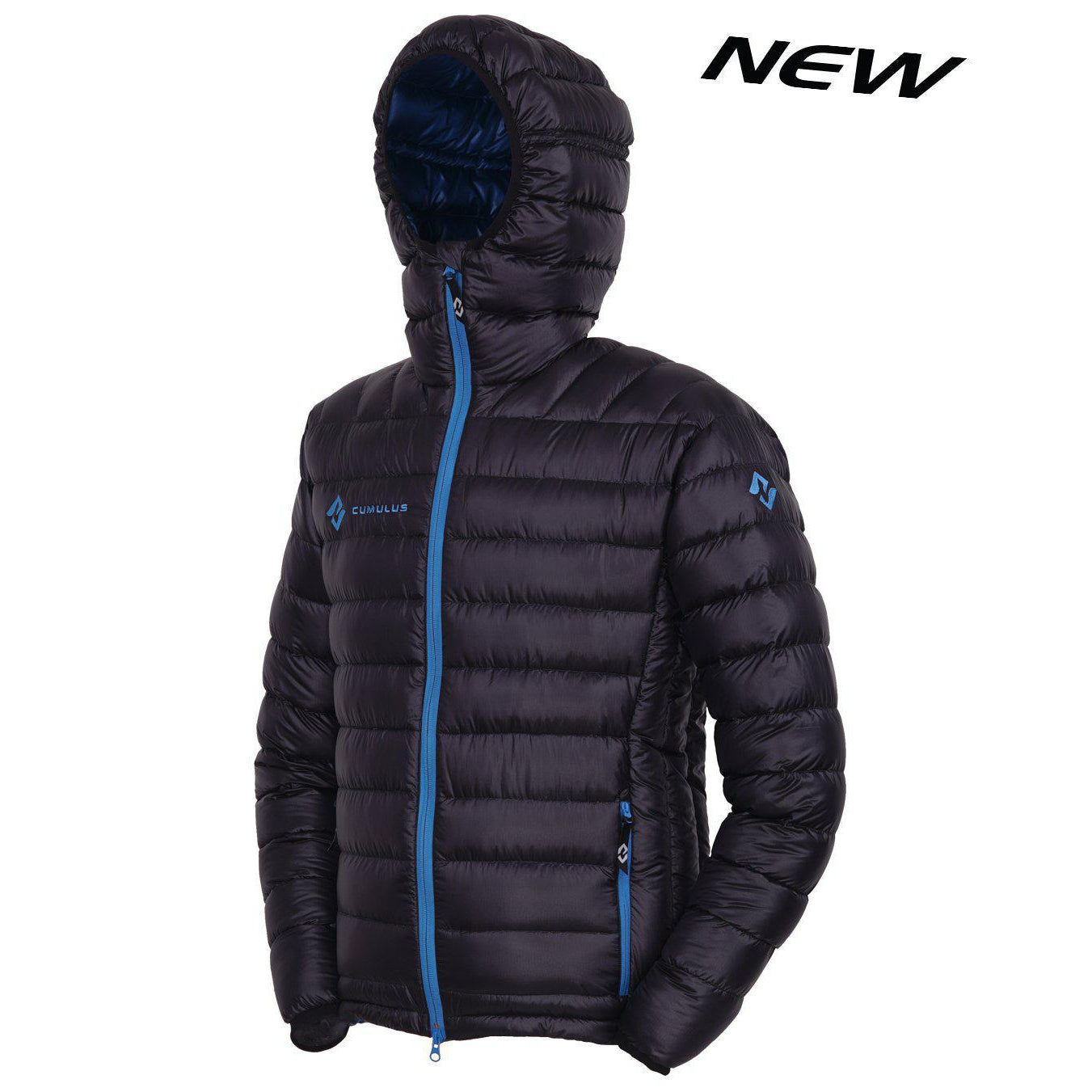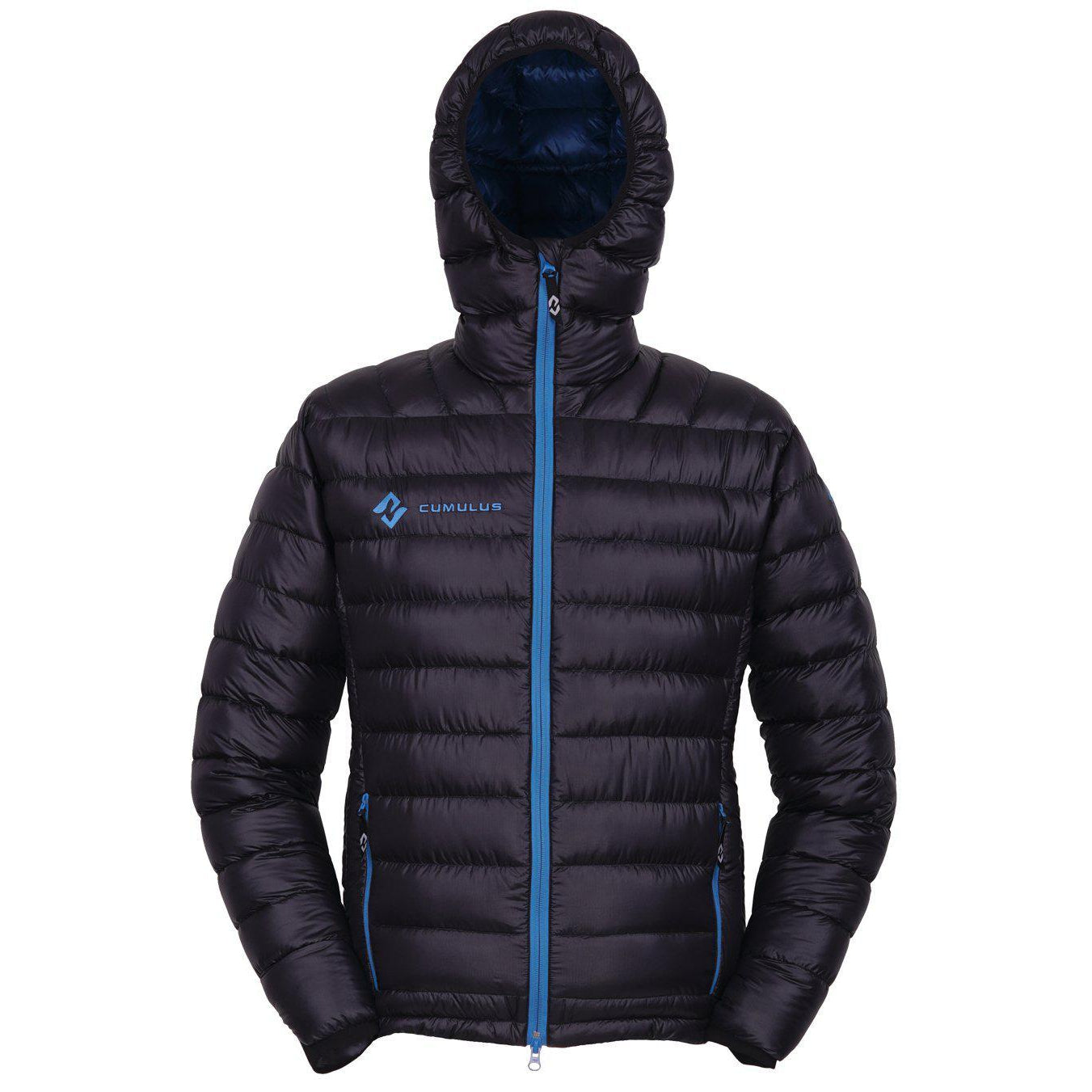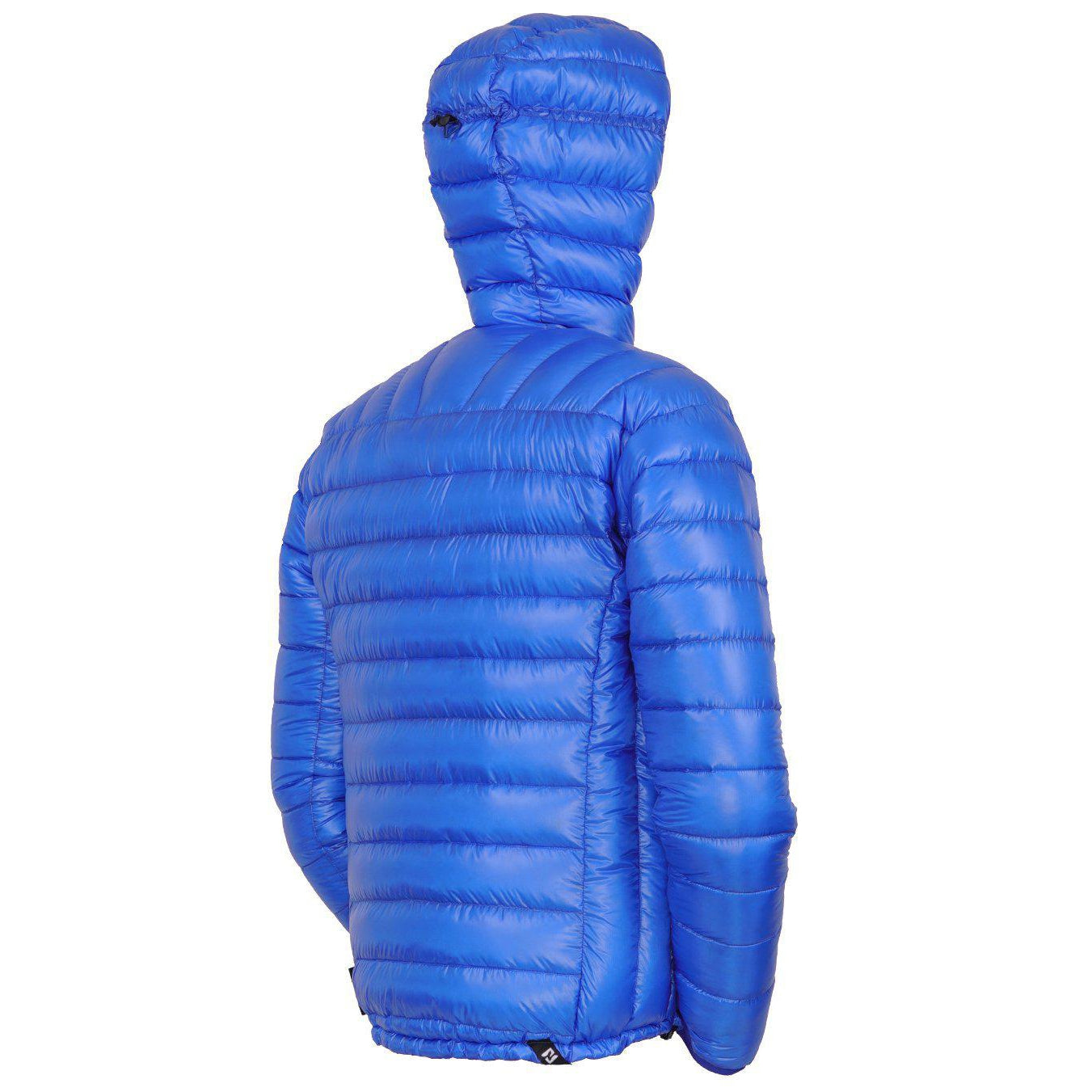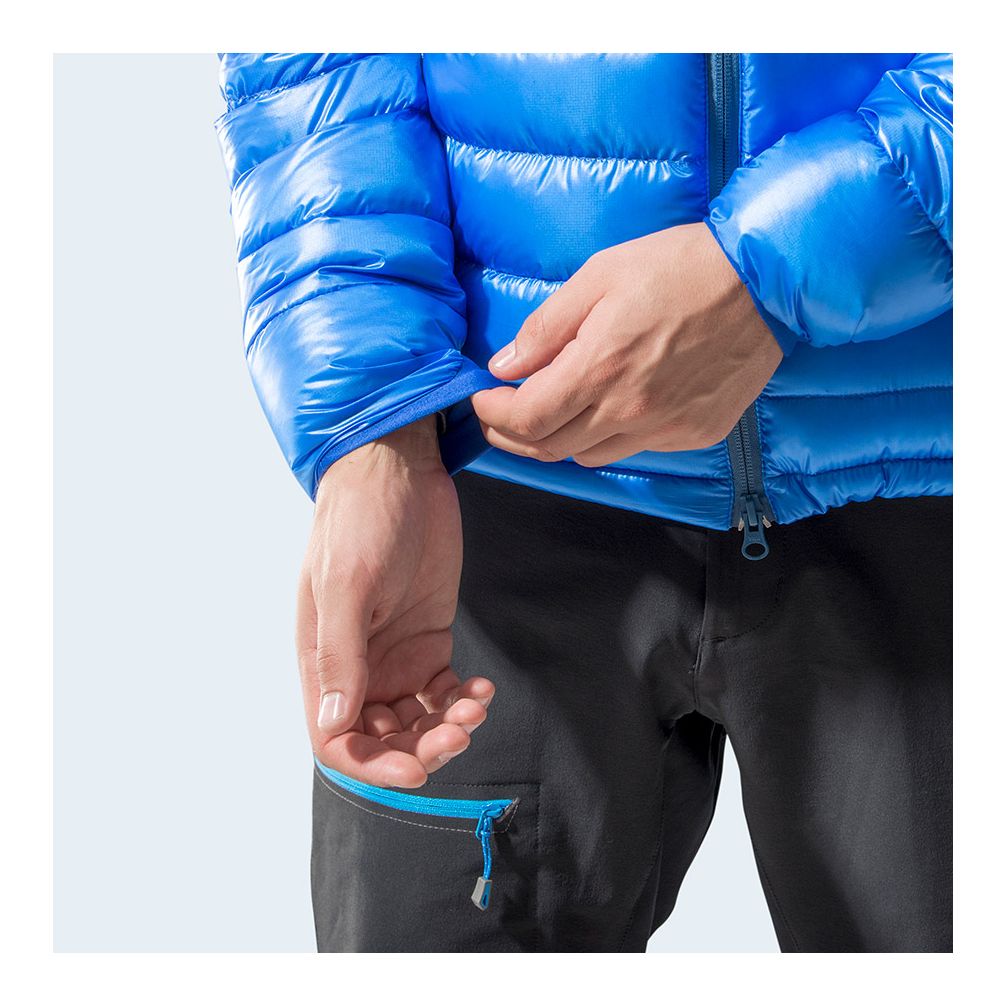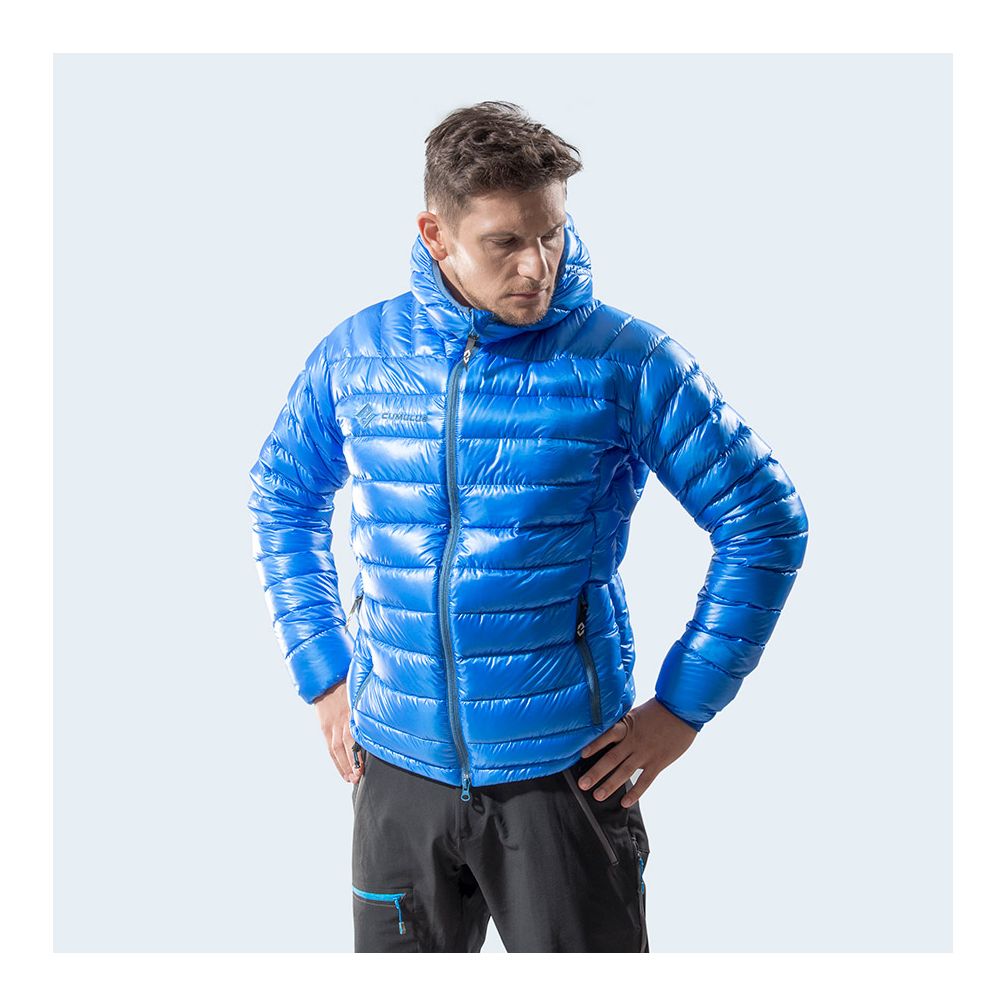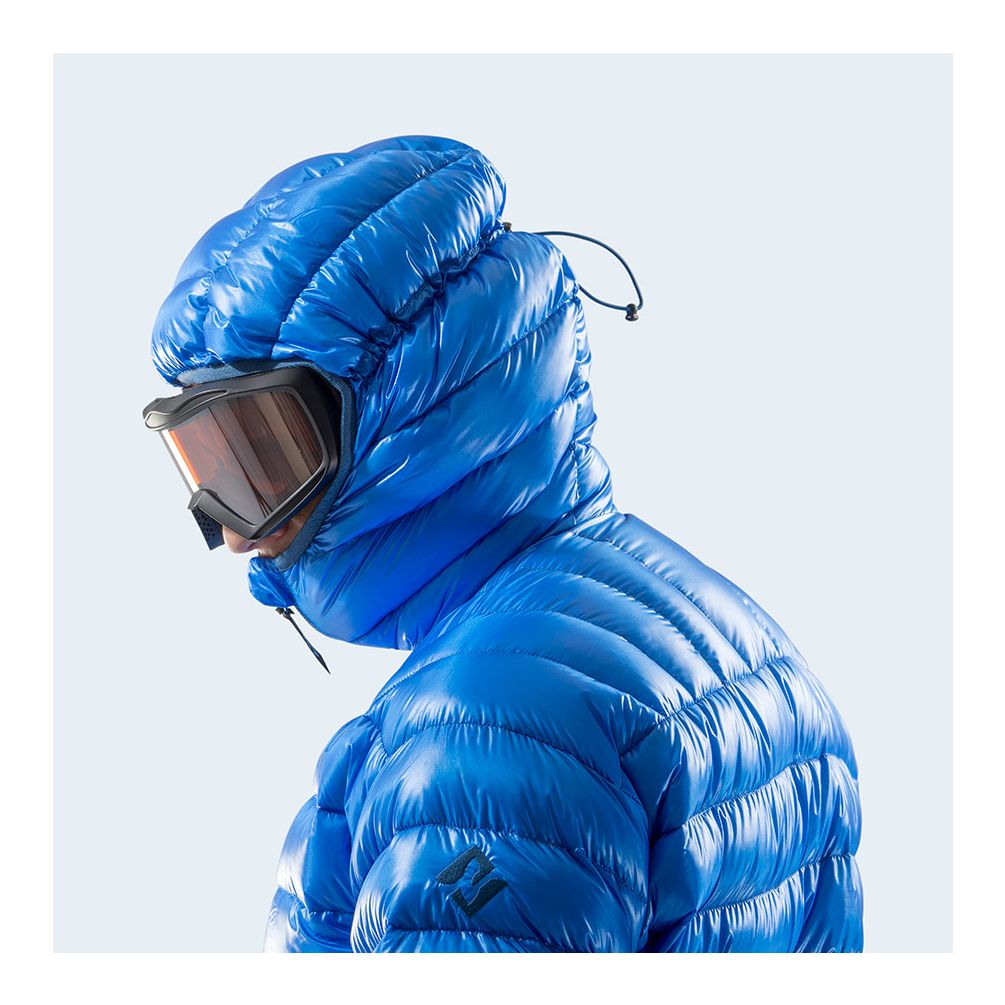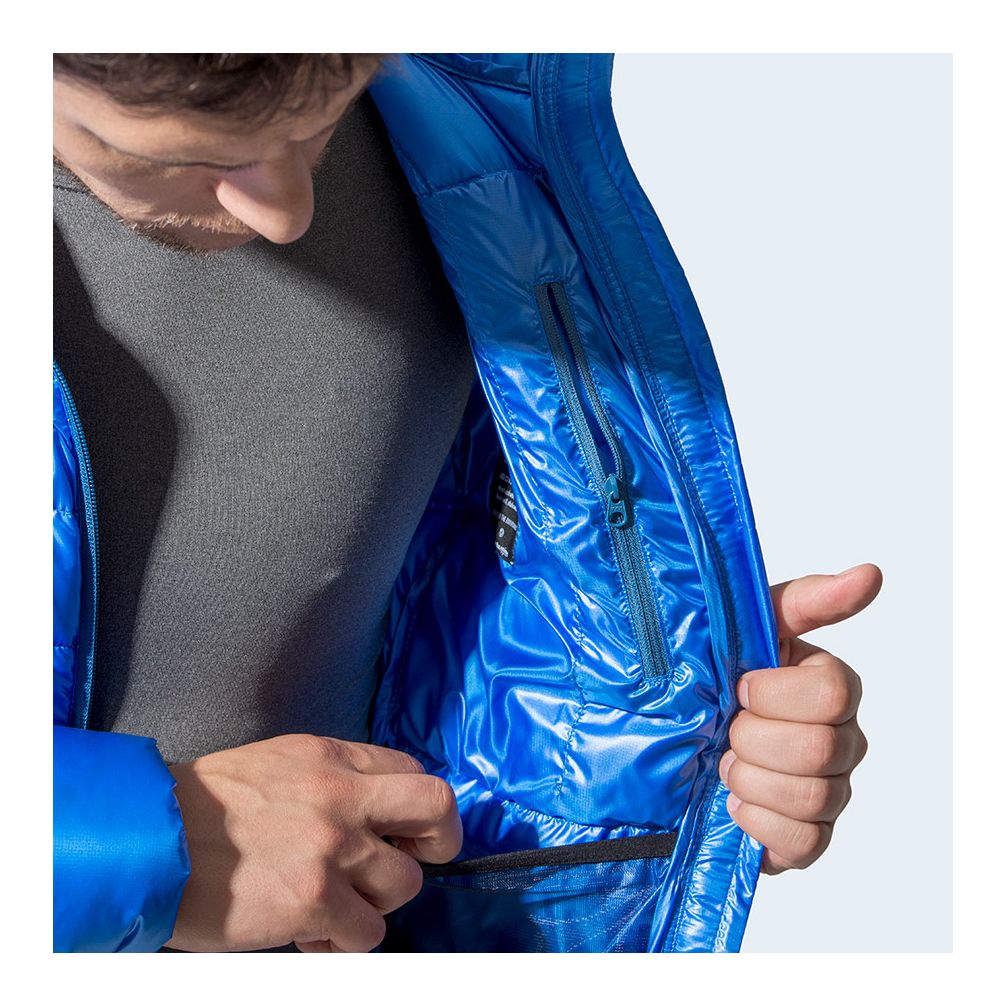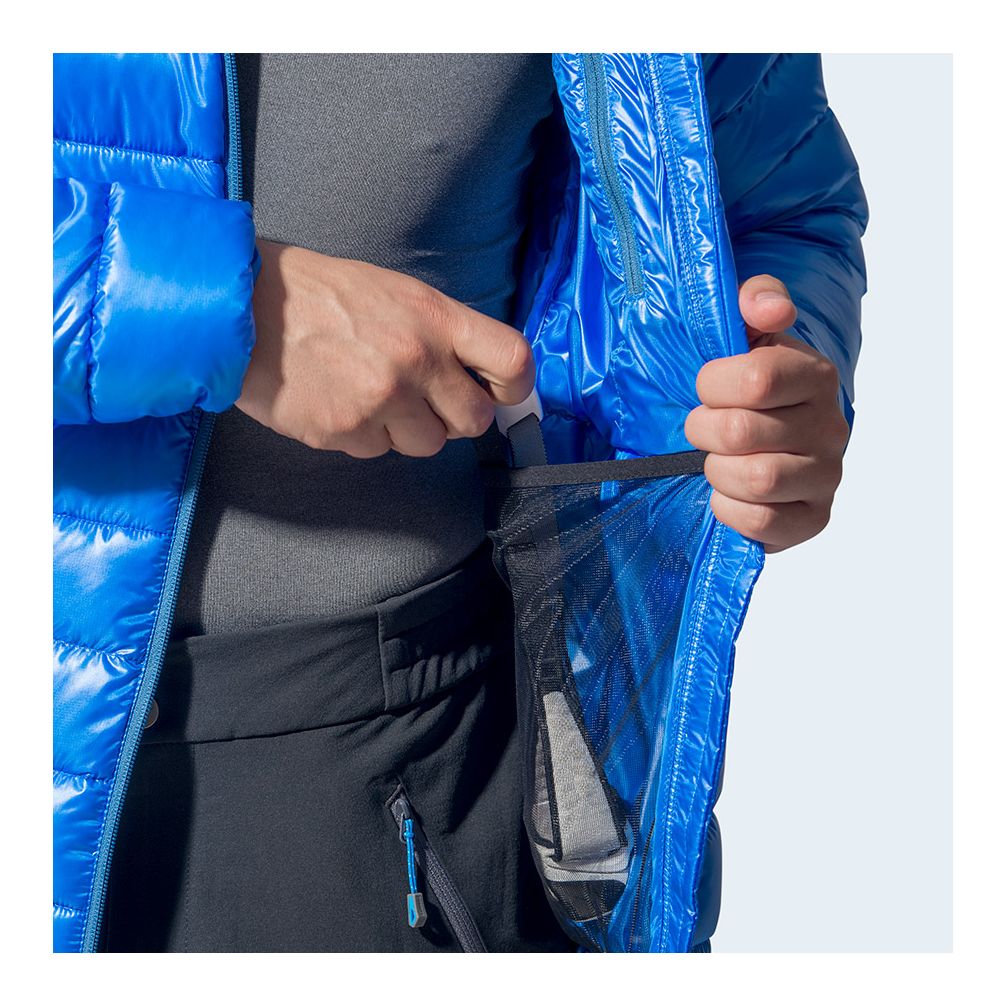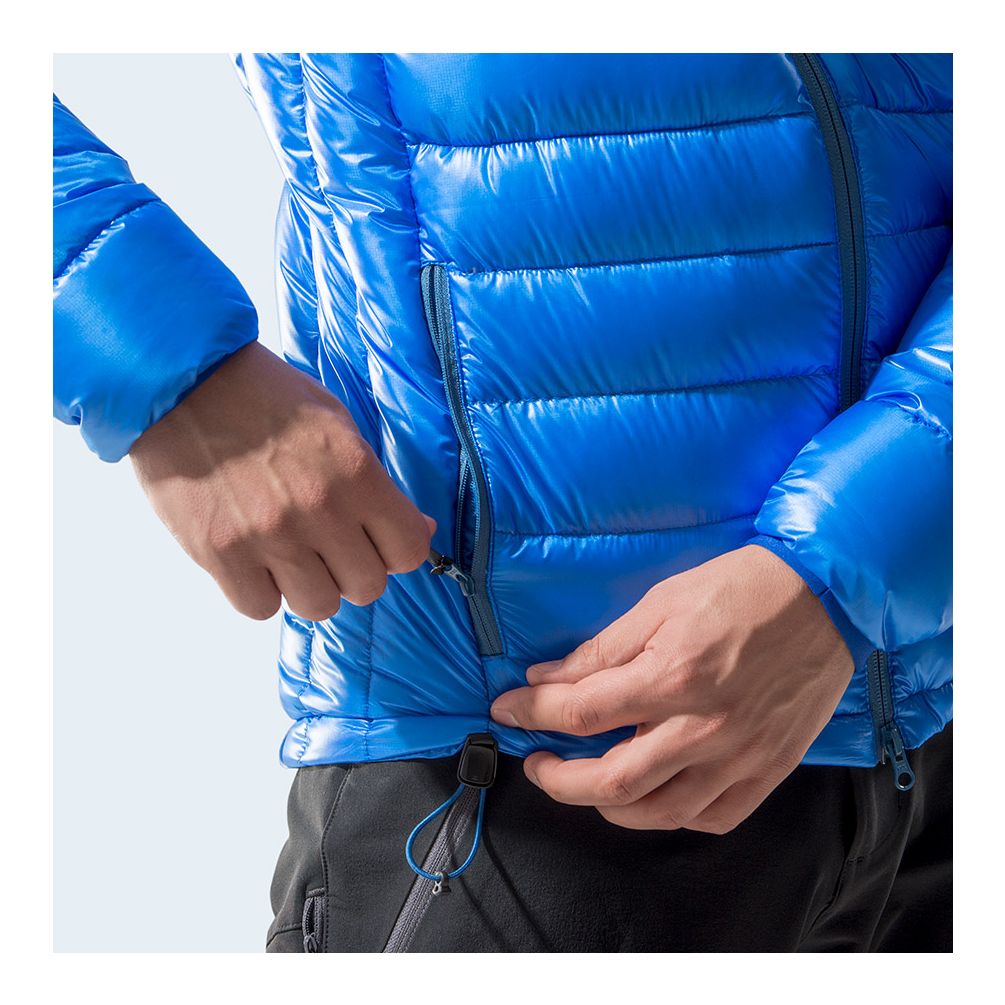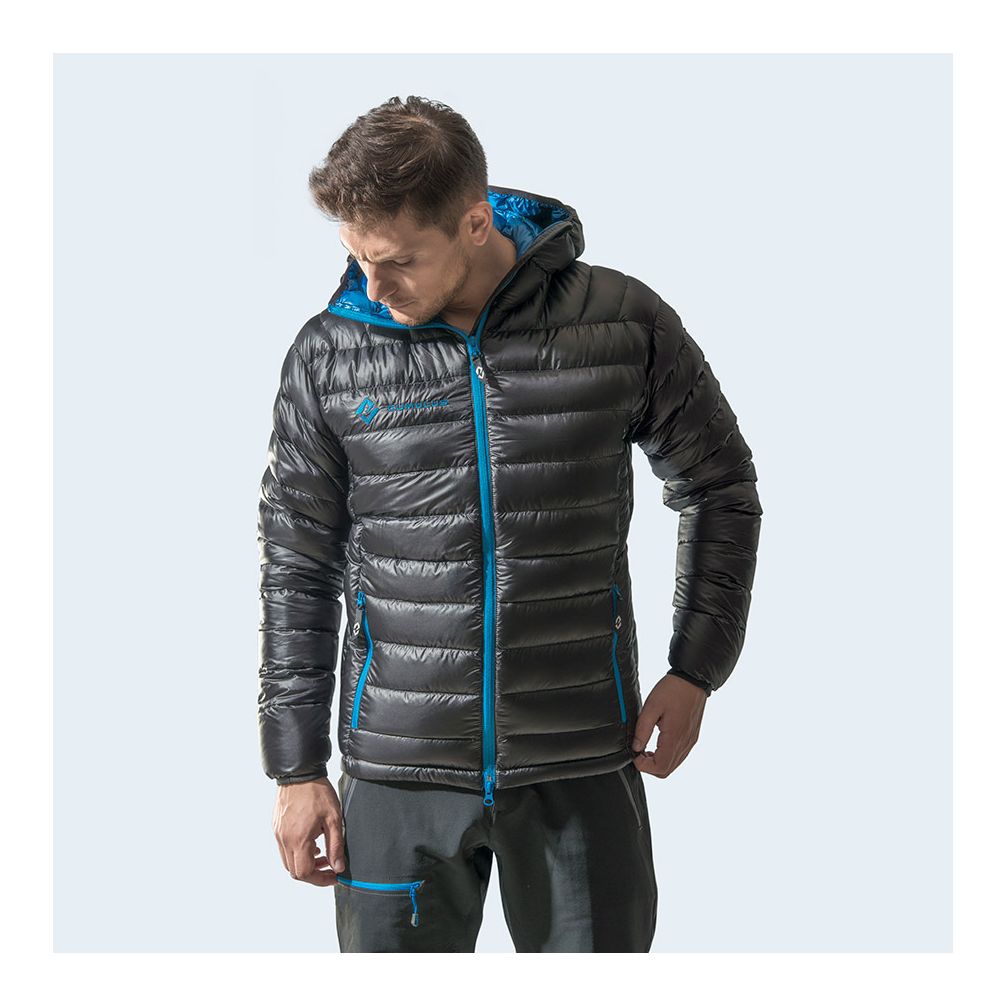 Cumulus - Incredilite Mens Polish Down Jacket w/ Hood
Light and compact, this is an extremely versatile piece of clothing. Filled with ethically sourced Polish goose down, the jacket has a water and wind-resistant outer layer, making it perfect for everyday use. Pleasant to wear thanks to its technical cut and plenty of features, such as three zipped pockets, elasticated cuffs and a cord in the hips. There's also a regulated hood that can fit over a helmet. Wear it for a winter climbing excursion or a spring camping and enjoy your outdoor adventures. 
Incredilite is a slim-fit down jacket designed for use during stops, while camping as well as other non-intensive activities, when we need a source of enhanced thermal insulation. It can be worn as an outer garment or as an intermediate layer. This new version is made from ultralight and wind-resistant Pertex Quantum® fabric with a weight factor of 29 g/m². The proven 6 cm wide down chambers are filled with Polish goose down with a fill power of 850 cu in. The hood is also large enough to fit over a climbing helmet. The combination of light weight (just 295 g for size M) and compact design makes it an extremely versatile piece of gear, just as useful in a harsh mountain winter as during a cold evening in early summer while camping in the woods. With warmth often the most important factor when outdoors, the Incredilite jacket can easily determine our comfort.

FEATURES:
Fill: 850 Fill Power ethically sourced Polish goose down

Shell and liner: Pertex® Quantum 29 g/m², 15-denier ripstop, DWR finish (100% nylon)

5 mm YKK® zip with 2 self-locking sliders

Internal storm flap behind front zip

Zipper garage

Adjustable hood, designed to fit over a helmet

Hood adjustment allowing full visibility

High chin guard

2 zipped handwarmer pockets

Internal zipped chest pocket

2 internal mesh pockets for gloves and other items

Adjustable hem with 2 one hand draw cords

Elastic cuffs

Slim, technical cut

Construction: stitched-through chamber design

Fits into chest pocket

Stuffsack included
SPECIFICATIONS:
Total weight (size M): 340 g

Down weight (size M): 116 g

Stuffsack's dimensions (height/diameter): 16/13 cm

Stuffsack's volume: 2.1 L
About Cumulus Polish Down:
In our products we exclusively use down from the highly-regarded Polish goose, which is considered the best in the world in terms of the fill power. We think of these down feathers as of the most important component of our products, because it determines the efficiency of the insulation and provides reliable comfort even in the most hostile conditions. It is this down which affects the quality of our products to the greatest extent.
Is it not surprising that one gram of down is comprised of 500-1000 down feathers, depending on whether we count the smallest ones or not. Down is twice as efficient insulator than even the best synthetic insulation. In short, at the same time, it is the warmest and lightest. It loses its loft extremely slowly: with average intensive usage and proper maintenance our down sleeping bags can reliably serve their users for 20-30 years.
The fill power of down, which is its primary parameter, is measured in cuin units, short for cubic inches. There are two basic standards for the determination of fill power: American and European. The following is worth paying attention to when comparing available products, because it often causes some confusion. American 850 cuin corresponds to European 800 cuin. At Cumulus we use European standards.
In addition, it is well to know that the issue of determining the loft of down by its manufacturers and producers of clothing and sleeping bags quite often leaves much room for manipulation. Hence, in our company we frequently examine the quality of the down. You should not blindly trust any statement by the equipment manufacturer with regards to the fill power of the material.
We use two types of down that have fill power of 700 and 850 cuin. We regularly check to ensure that the quality remains constant. Down of 850 cuin quality is not the best available, because it is possible to obtain a larger minimum loft. However, this causes an increase in the price of raw material by more than 50%, which, in our opinion makes this treatment impractical.
Each batch of down has its certificate of fill power. Despite the full confidence we have in our suppliers, we regularly examine the quality of down that we receive. We use our own equipment, which gives us the independence and confidence that the raw material is also consistent with our internal standards to which we always adhere. If the test results do not meet our expectations, we return the raw material to its supplier.