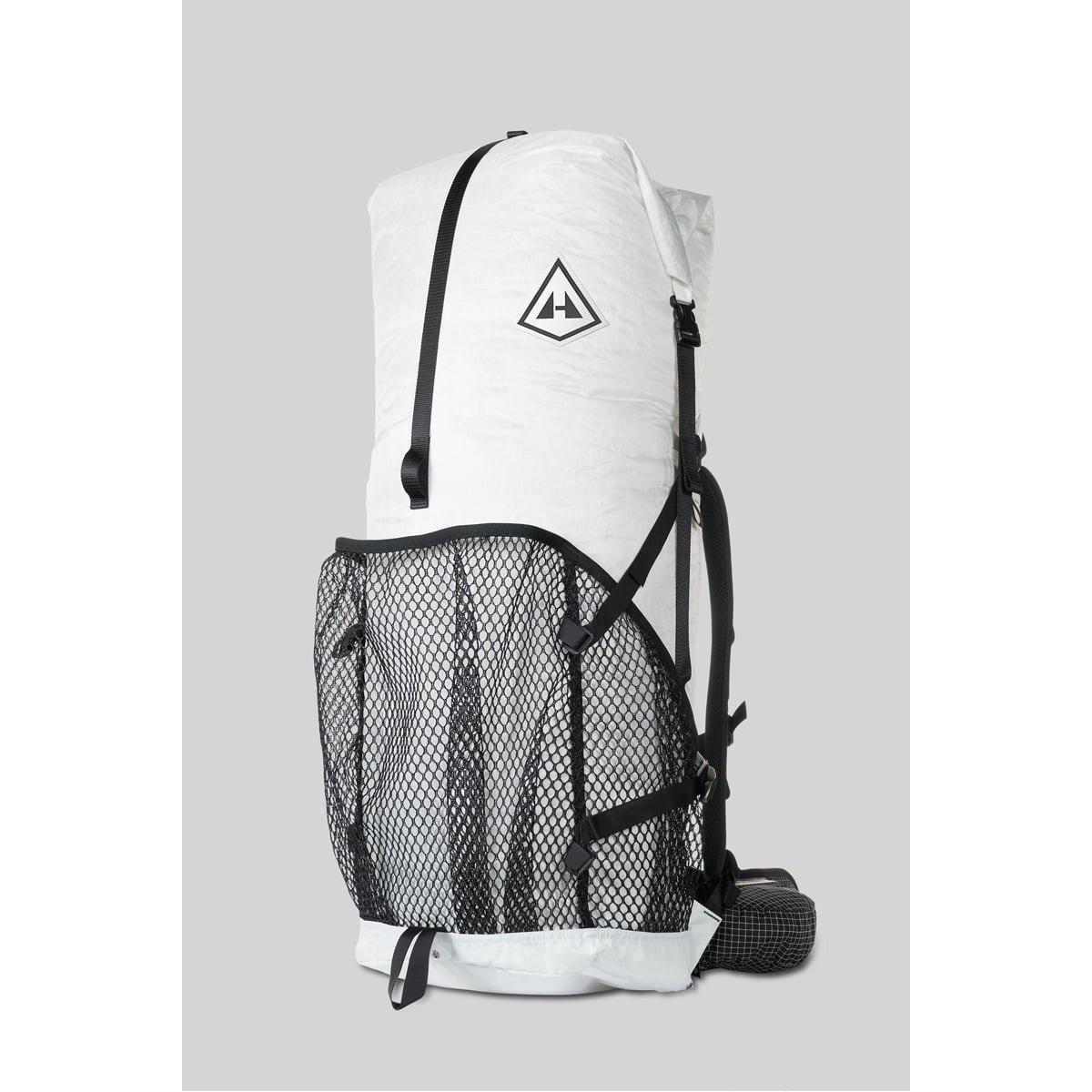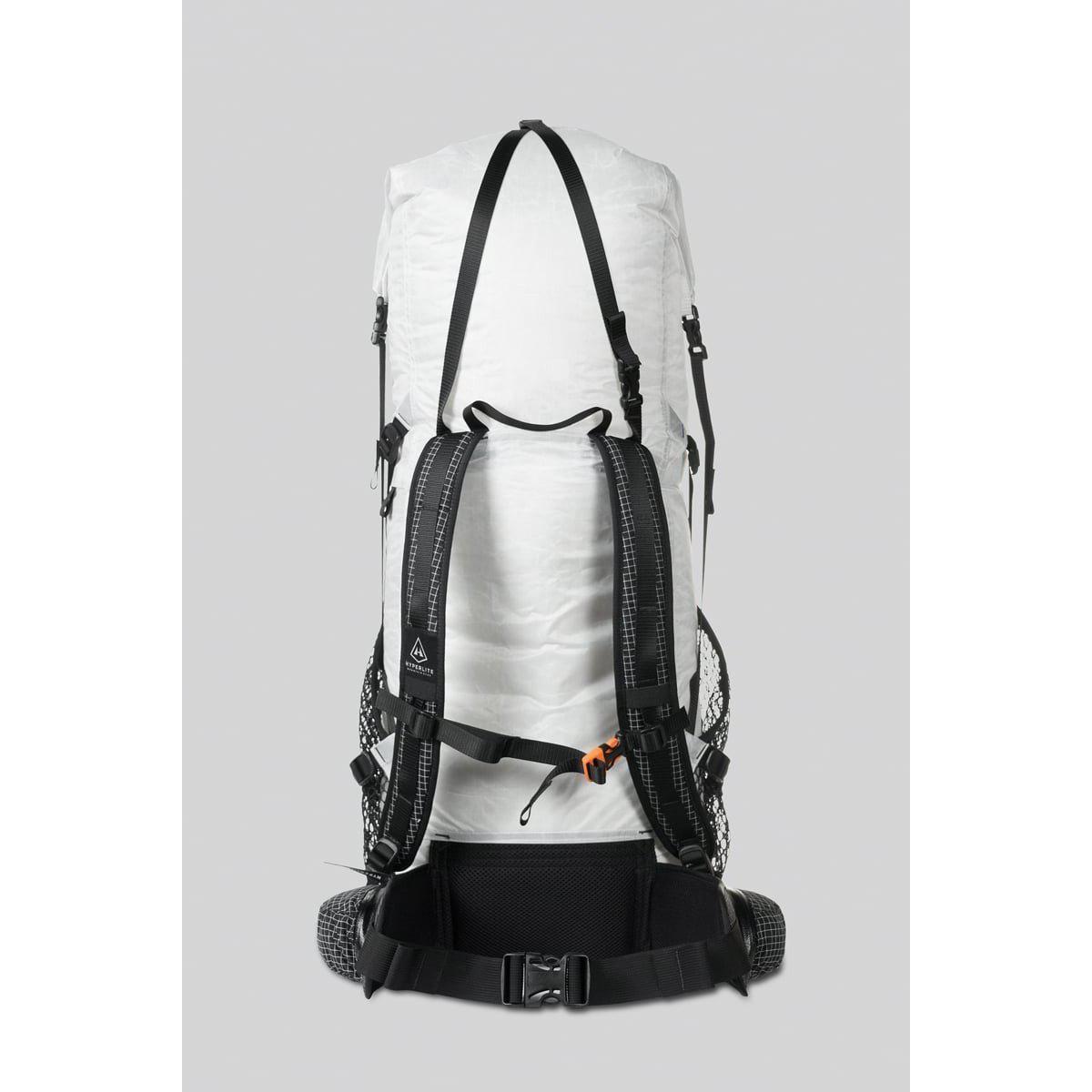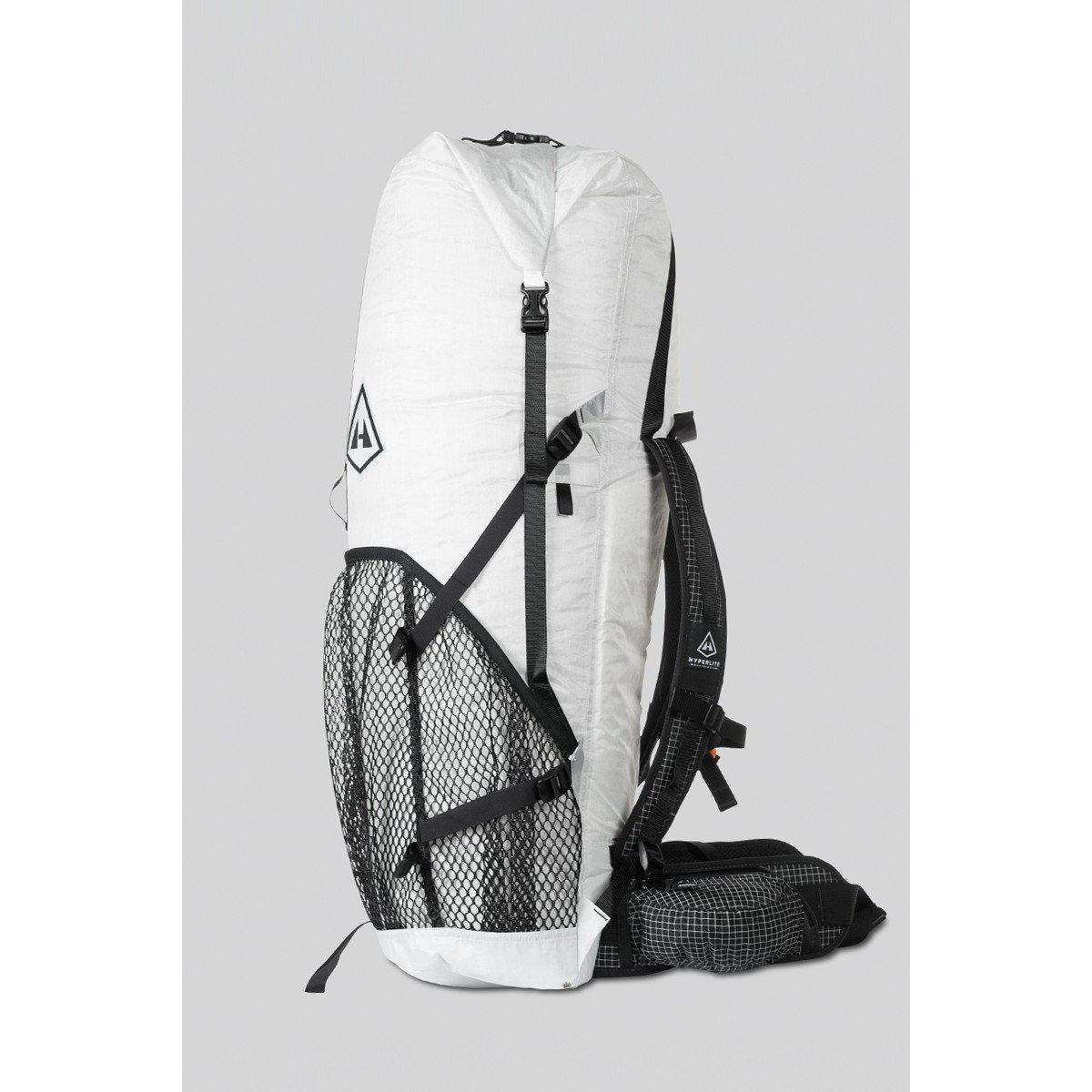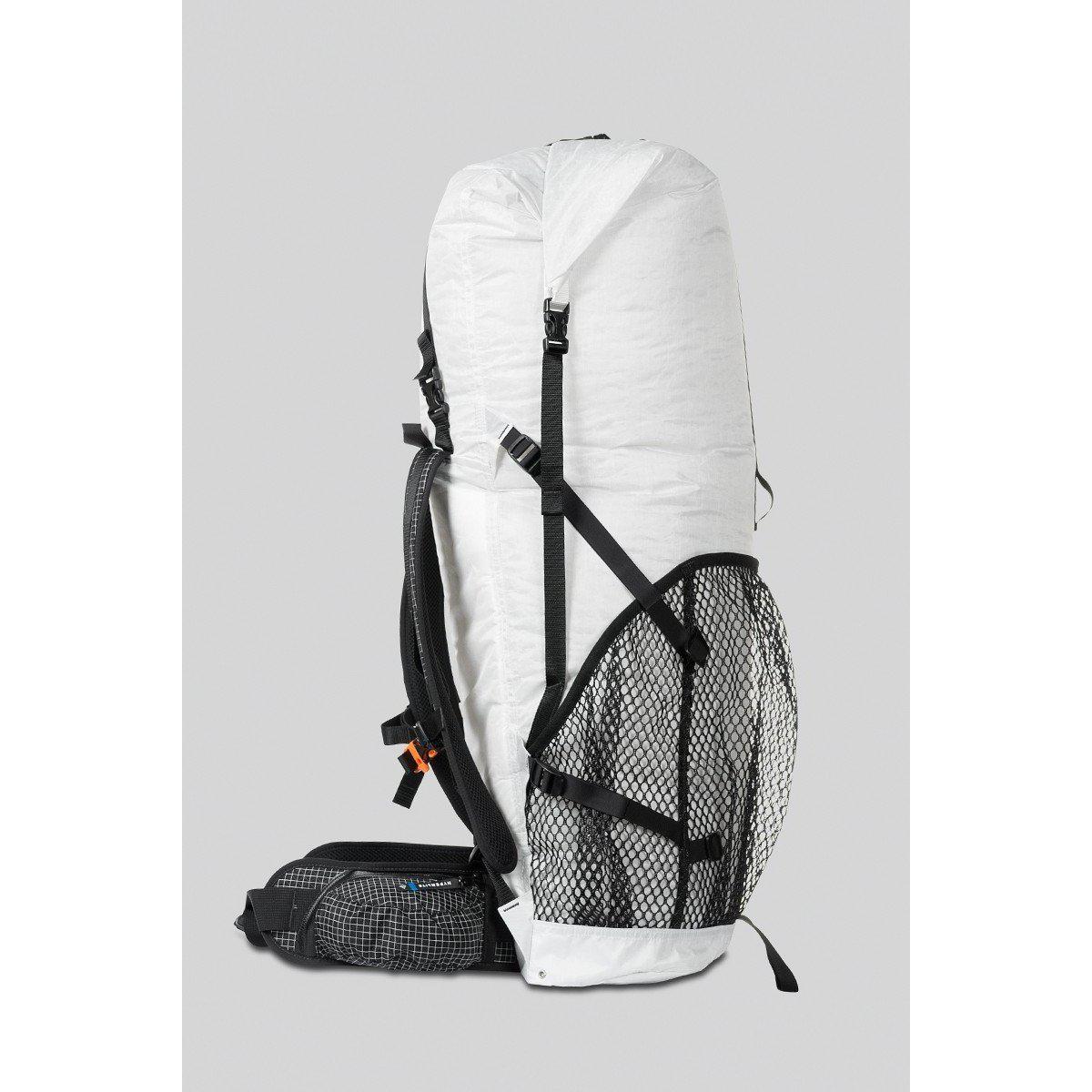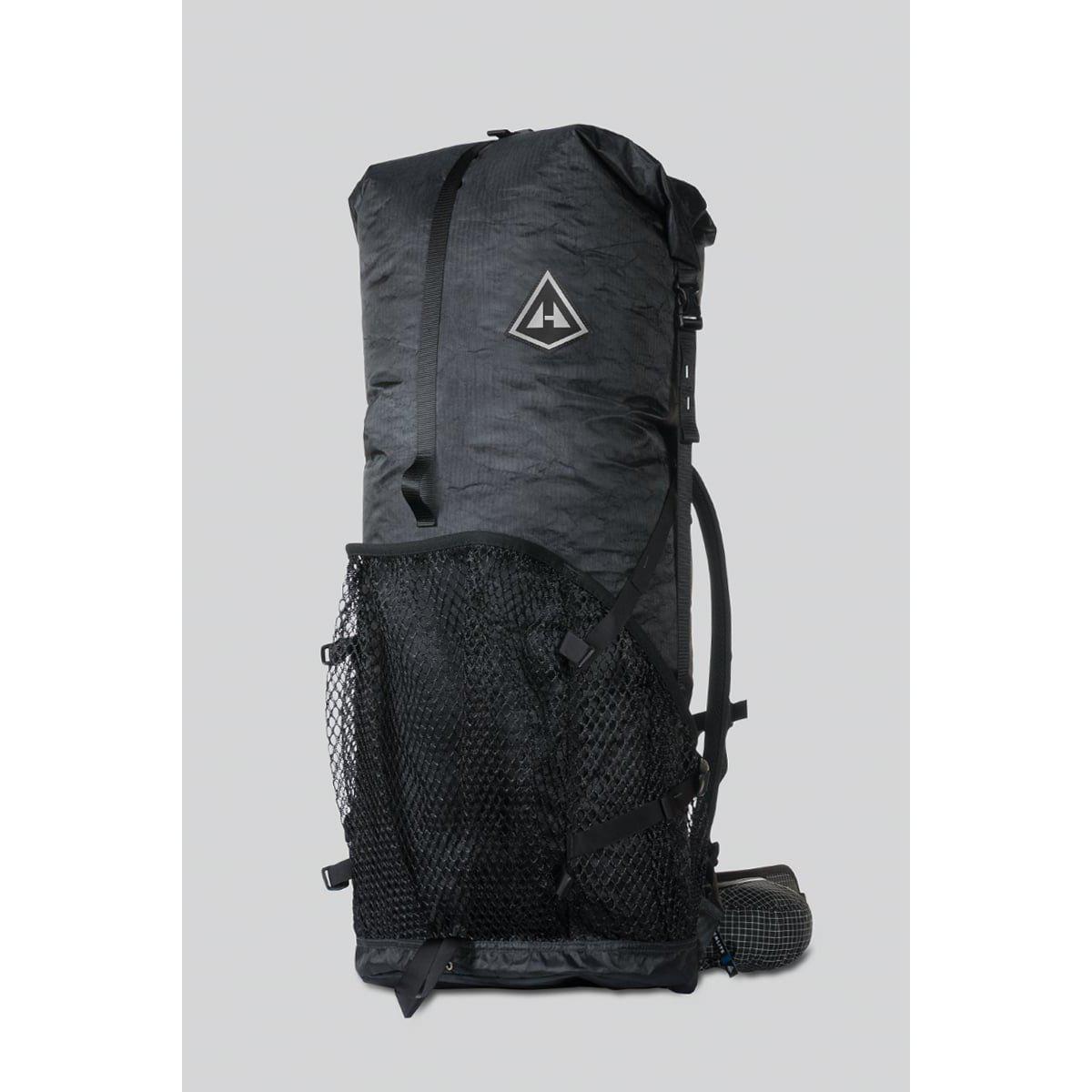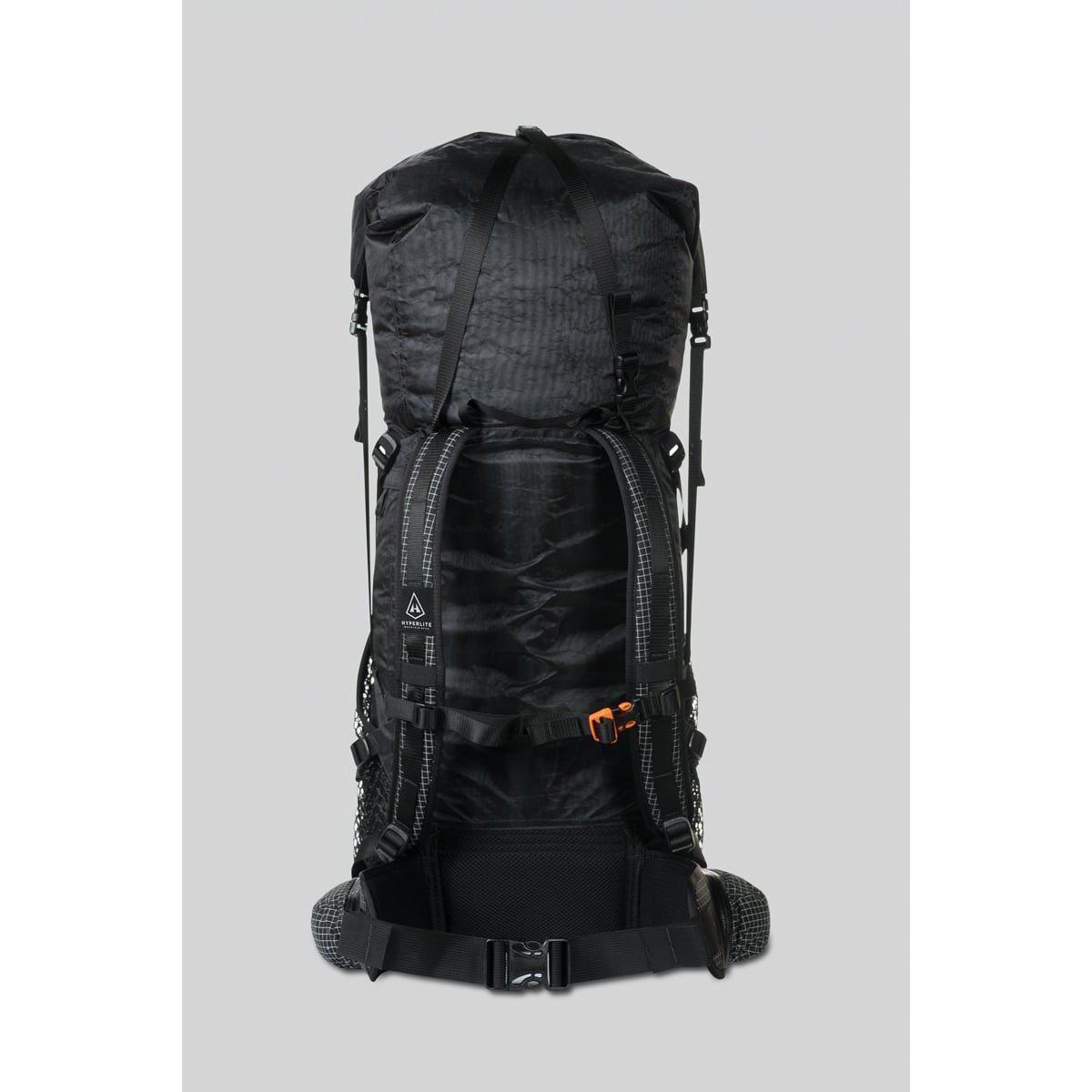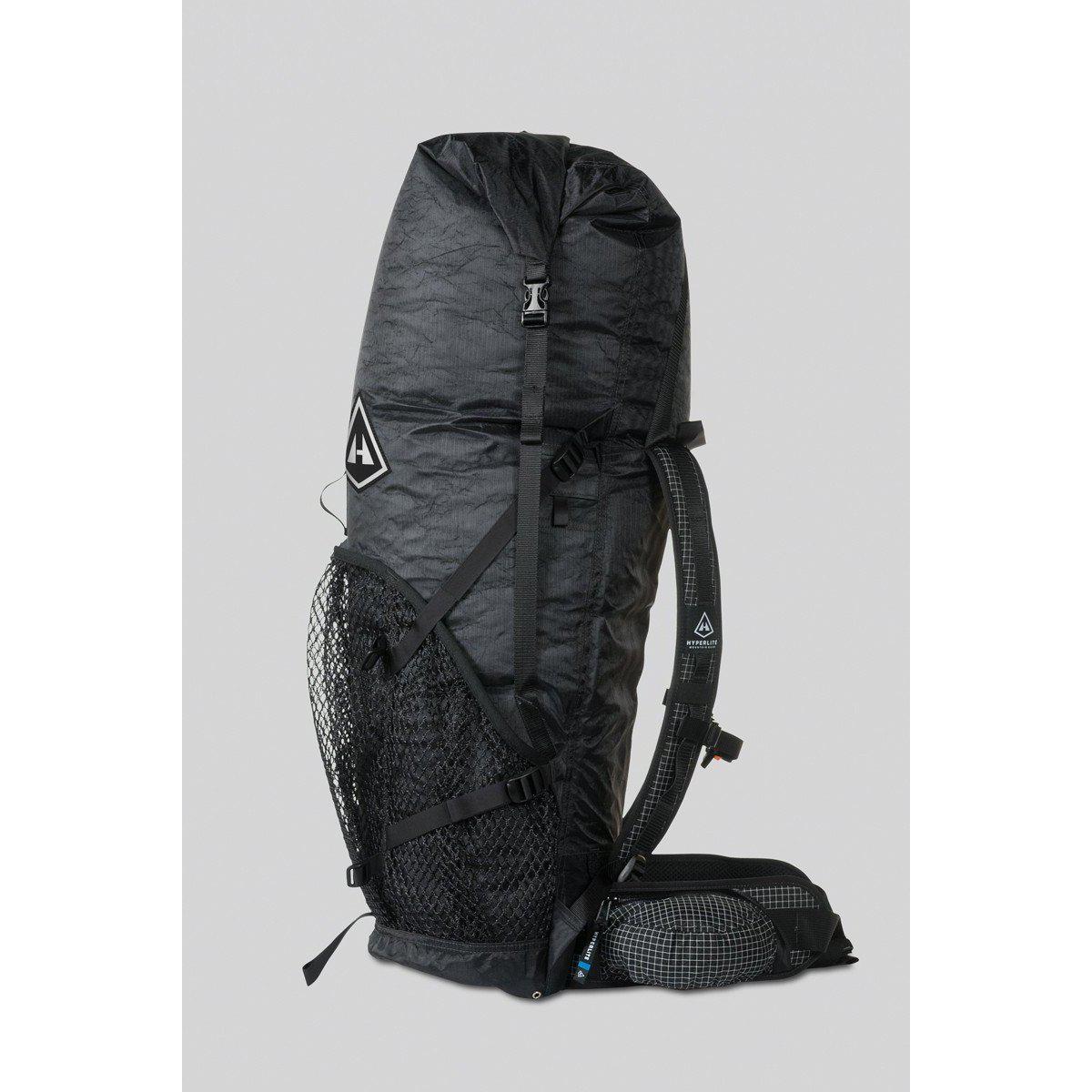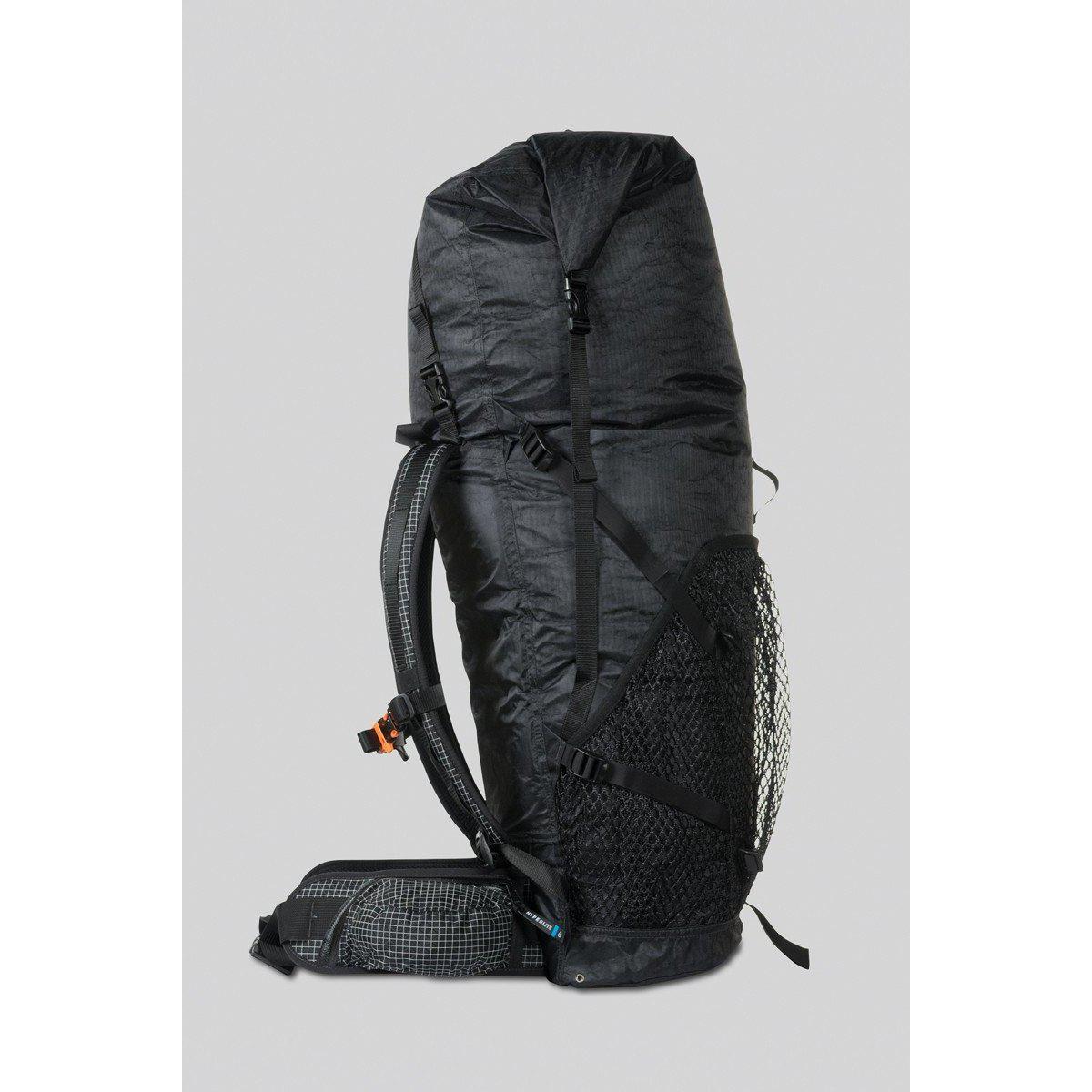 Hyperlite Mountain Gear 55 Windrider Ultralight Backpack
There's a kind of classic image that comes to mind when you hear the word "hiking." Dense green and brown forests with meandering rugged root-strewn trails lead to awe-inspiring hill and mountain panoramas, and rivers and streams lull tired explorers to sleep at the end or strenuous but rewarding days. Backpackers and Thru Hikers that can't get enough of this stuff will find no better friend than the Windrider. The 55L is ideal for weekend, section, or thru hikes where resupply points are less frequent, or for a trip that needs flexibility. When the extra volume is not in use, the 55 top can roll down enough to make the overall size of the pack similar to the 40, but that additional space can come in pretty handy when you need it.
The ultralight central vessel of the Windrider is constructed with 100% waterproof Dyneema® Composite Fabrics. The external mesh pockets provide ample room for the equipment you'll want access to without having to open your pack and dig, and they're great for drying out wet clothing as you go.
WEIGHT
1.98 lbs | 31.82 oz | 902g (White)
2.17 lbs | 34.82 oz | 987g (Black)
Weight may vary slightly by torso size.
Load capacity: Up to 40 lbs
Materials:
Body: DCH50 (White)
Body: DCH150 (Black)
Bottom: DCH150
External Pockets: Mesh
Volume:
Internal: 3400 cu. in. (55L)
External: 600 cu. in. (9.8L)
Center Pocket: 300 cu. in.
Side Pockets: 150 cu. in.
Dimensions:
Top Circumference: 40" | 101.6cm
Bottom Circumference: 33.5" | 85.1cm
Height (fully unrolled): 34" | 86.4cm
Back Width: 10.5" | 26.7cm
FEATURES
Made in Maine
Three external mesh pockets -- Makes it easy to see what's in your pockets and allows gear to dry faster
Removable, contoured aluminum stays
Hardline with Dyneema® shoulder straps with 3/8" closed cell foam and spacer mesh
1/4" foam back panel pad
Compression System

Roll-Top closure system with side compression straps for vertical compression
Side compression straps for horizontal compression
Top Y-strap compression -- Designed to secure gear

Hardline with Dyneema® dual-density hip belt with 1/8" closed cell rigid foam, 1/4" closed cell foam and spacer mesh
Hardline with Dyneema® zippered pockets on hip belt with #5 YKK zipper
Adjustable sternum strap with self-tensioning elastic
Ice Axe loop
Hydro port and internal mesh hydro sleeve
Four exterior triglide buckles for optional pack accessory straps
Proprietary seam sealing on all side seams and behind all sewn-on pack features 
=======================================
==========================================================
HOW TO CHOOSE A PACK SIZE
Your torso length, not your height, determines your pack size. We recommend the following to determine yours:
Tilt your head slightly forward to locate the bony bump at the base of your neck. (This is your 7th cervical (or C7) vertebra).
Using a flexible tape measure, have someone measure starting at that spot and running down along the curve of your spine.
Place your hands on your hips so you can feel your iliac crest, which serves as the "shelf" of your pelvic girdle. (It's the first hard thing you feel when you run your fingers down from the sides of your ribcage.) Position your hands so your thumbs are reaching behind you.
Have your friend finish measuring at the point where the tape crosses an imaginary line drawn between your thumbs. This distance is your torso length.
Small (15.0" - 17.0" torso)
Medium (17.0" - 19.0" torso)
Large (19.0" - 21.0" torso)
Tall (21.0"+ torso)
If your measurement falls right in between sizes (for example, if you have a 17.0" torso, so you are right on the line between a Small and a Medium), we suggest you choose the larger torso size.